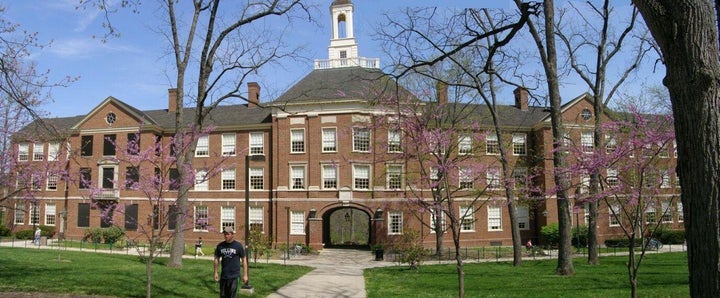 Miami University of Ohio has identified the students believed to be responsible for a highly offensive flier found on campus earlier this month.
The flier did not have a name attached to it. School officials now believe they know who made it, but the university will not release the names of those students, the Associated Press reports, citing federal student privacy restrictions.
University spokeswoman Claire Wagner told the Cincinnati Enquirer the students will not face criminal charges and instead will be taken through the college discipline process. "Miami began investigating as soon as the flier was reported and intends to hold those responsible fully accountable," Wagner told the paper.
In the absence of criminal prosecution, the students could be removed from the residence halls, be suspended and have to take mandatory educational programs.
Many students were upset that the school did not issue an alert when the flier was discovered, but the university said it did not merit a campuswide alert because it did not pose an immediate threat.
Popular in the Community