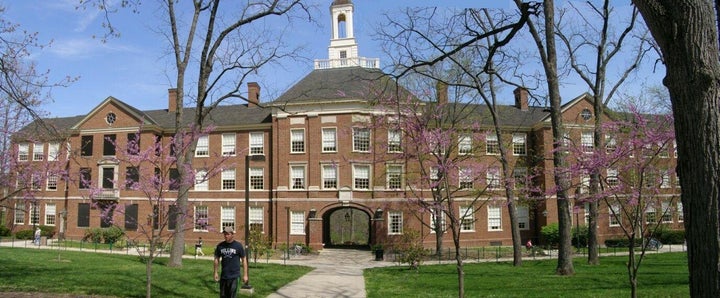 The "Get Away with Rape" list includes tasteless suggestions like using roofies, preying on females walking alone, climbing into windows and slitting the victim's throat if the rapist is identified, according to the Cincinnati Enquirer, which published a photo of the list.
Miami University officials called a mandatory meeting of male students at the McBride Hall dorm and launched an investigation. Leaders of Women Against Violence and Sexual Assault (WAVE), an organization that aims to prevent sexual assault, said the response is inadequate.
"If I wasn't involved with WAVE, I wouldn't have known about this incident," Kate Van Fossen, vice president of WAVE, told the Cincinnati Enquirer. "It could have been a joke, but the fact of the matter is that those thoughts are crossing someone's mind. There are girls living in a hall where someone came up with that," Van Fossen added. "It's just disturbing."
Van Fossen was the first to bring attention the list, tweeting about it on Oct. 9.
Now, Van Fossen seeks to change the culture at Miami University. "Just had one successful meeting! feeling so empowered and motivated to #changecampusculture everyone's support means the world!!!" she tweeted.
UPDATE: Miami University has responded to the incident by reporting the flier to authorities and filing a police report, according to a university statement. Miami's Office of Ethics and Student Conflict Resolution (OESCR) is also investigating. The university has increased campus police presence in the hall.
Popular in the Community