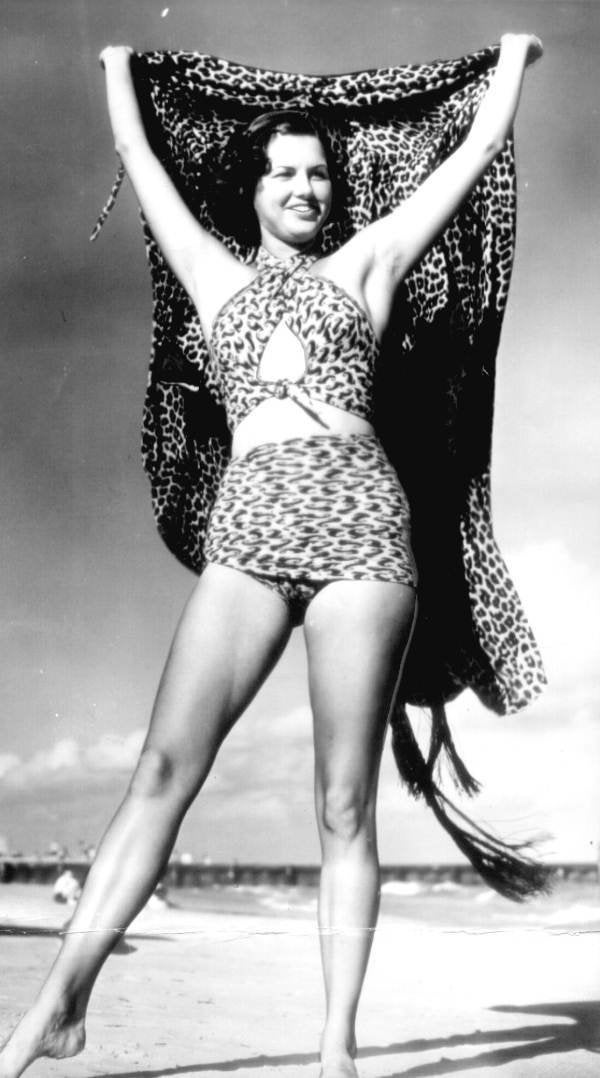 Is there a better place than Miami to trace the history of the swimsuit? With 12 months a year available for swimming and sun bathing, our shores have seen bathers in the full wool dresses of 1910 to the tiny bikinis of 1969.
In the early 1900s, women wore full dresses into the water -- after all, it wasn't so long ago that they could be arrested for showing bare legs or shoulders.
But soon ladies, gasp, wanted to actually swim in the water, so the cumbersome bathing dresses were junked for wool (ick!) one pieces that stopped at mid-thigh.
Enter latex-like material in the 30s and 40s when figure-hugging suits birthed the rise of pinups like Bettie Page.
Although the bikini was created in the 1940s, it didn't reach the mainstream until the free-loving 60s.
HuffPost Miami culled the Florida Memory archives for all the amalgamations of bathing suits captured on our beaches.
Click below for Miami's seaside flappers, pin-ups at Matheson Hammock Park, and three-bikini-clad bunnies at a 1969 groundbreaking in Kendall: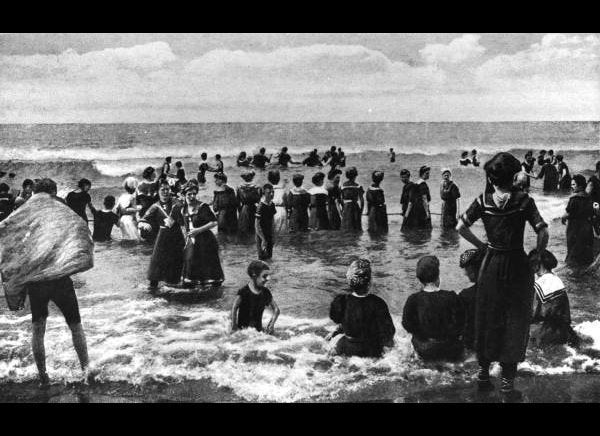 Miami's bathing beauties
Popular in the Community