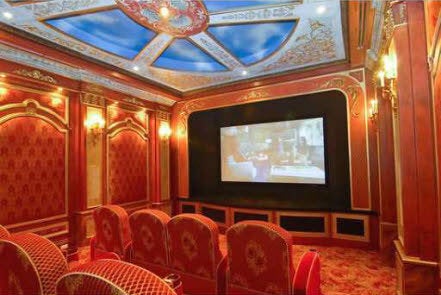 When buying your very own Miami mansion, which amenities would you deem "essential"? A heated pool? Live-in maid quarters? An outdoor kitchen?
For many of Miami's wealthy homebuyers, a must-have is an in-home movie theater.
Magic City's rich, including celebs like Ricky Martin and "Playboy" model and Miami "Real Housewives" star Lisa Hochstein, avoid the sticky floors and rambunctious crowds of area theaters, opting instead to watch the latest flicks in the serene surroundings of their own home.
HuffPost has compiled the very best in in-home theaters in houses currently on the market; they feature expansive screens, plush recliners in amphitheater-like settings, surround sound, popcorn machines, and the occasional gilded ceiling.
PHOTO GALLERY
Best Home Theaters In Miami Homes For Sale
Calling all HuffPost superfans!
Sign up for membership to become a founding member and help shape HuffPost's next chapter
BEFORE YOU GO