Micaela Schaefer apparently broke into your grandparents' house and destroyed that copy of "Home Alone" they taped off TBS back in 1993, because the gown (?) she wore to Monday's "Men in Black 3" premiere in Germany seems to have been strung together with ribbons of VHS tape and little else.
The German model has been most famous for appearing on Heidi Klum's "Germany's Next Top Model," where she apparently lied about having shot nude photos in the past. But now we assume she'll be making headlines for wearing this, uh, stunning dress that consists of strips of plasticky material, a silver chain and a belt. Oh, and a watch, lest she be late for her business meeting in this ready-for-the-office outfit.
At first we wanted to call attention to Micaela's sideboob, but really, it's less "sideboob" and more "everything but the nipple." How in the world is she not having a more egregious nip slip??
And in the back, Micaela's tape skirt blew aside (as it was designed to do, let's be real) to reveal her black thong.
For the first time, we might actually be speechless.
Glimpse Micaela's skimpy frock below and after you've picked your jaw up off the ground, tell us what you think.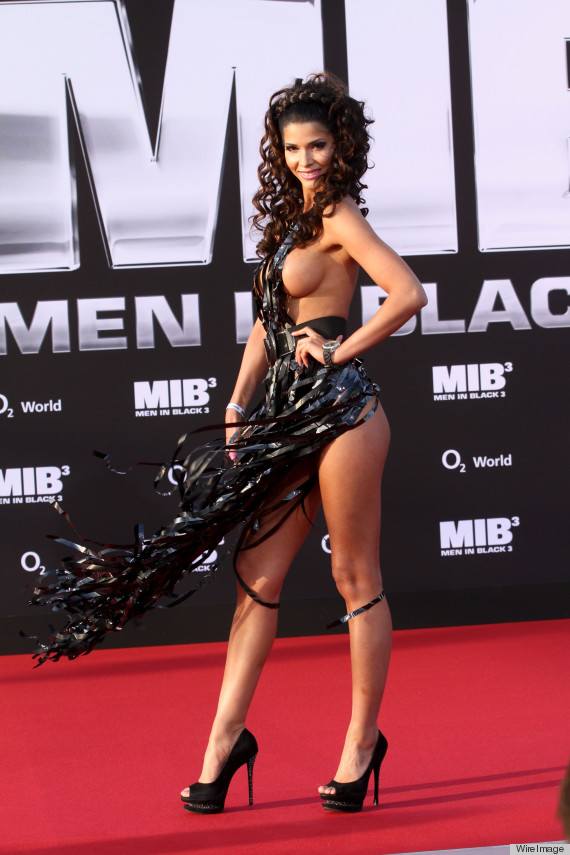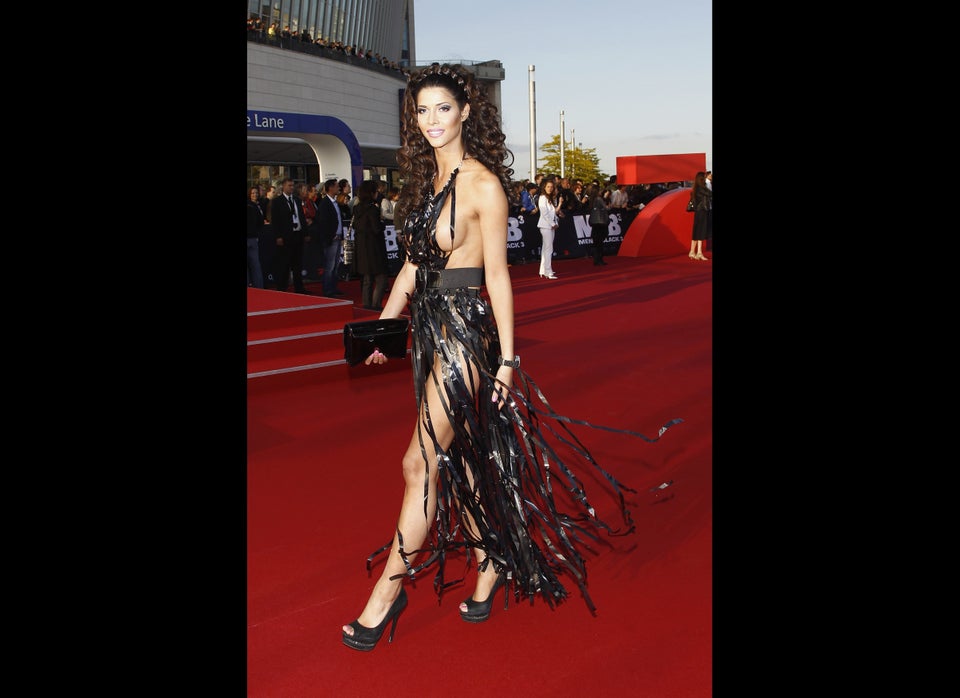 Micaela Schaefer Tape Dress