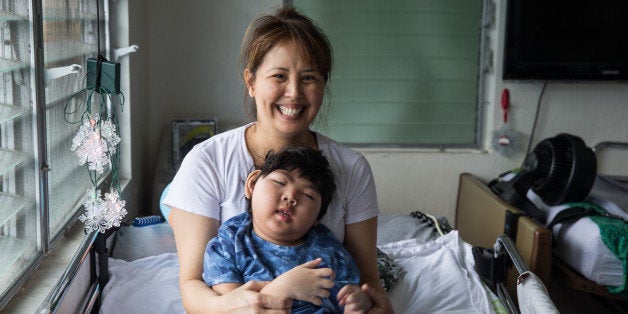 It's not often that Make-A-Wish is stumped by a request, but 4-year-old Micah, who has a cranial malformation that causes seizures, had a surprisingly humble wish: To live comfortably in his own home.
It wasn't one they had heard before, but the Make-A-Wish Hawaii team assembled a team of volunteers -- interior designer Jamie Jackson, cabinet experts Organized Hawaii and local furnishing companies -- to help transform the family's home.
Because of his condition, Micah can't communicate verbally and requires essential medical equipment always within reach. His parents or a nurse stand by at all times, watching over him and his 2-year-old brother, who also has a cranial malformation.
Story continues below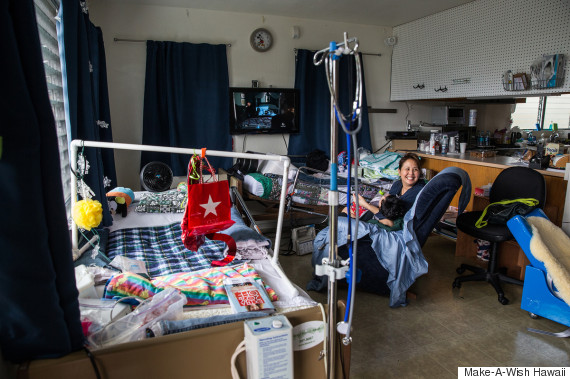 Micah and Lisa, Micah's mother, in their "before" living room.
The around-the-clock care meant that the family's living room. where the boys stay during the day, had turned into a labyrinth of hospital beds and medical supplies.
"It was rough," Lisa, Micah's mother, told The Huffington Post. "The supplies would come and we'd put them here and there. After a while it got so crowded that we didn't even know where our supplies were, so we were constantly looking for things."
The chaos took away from her quality time with her sons, including her oldest, Matthew. At one point, she said, "it felt like it would never feel like a home in here, like it would always feel like a hospital."
Story continues below.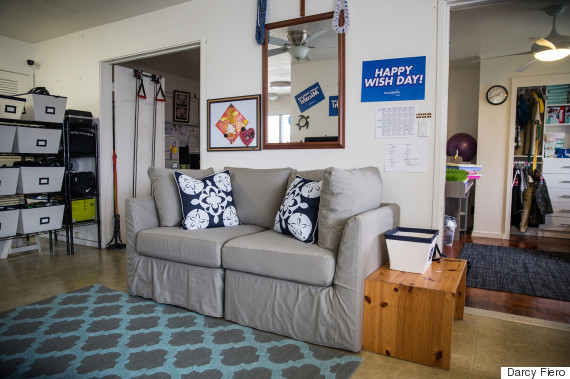 The family's living room after help from Make-A-Wish.
The team of volunteer designers donated new custom-built furniture and custom shelving systems and pushed back walls to create more space. They installed an outdoor shade system so Micah could more easily look out the window, and they made sure furniture pieces had wheels so they can be easily moved.
"We tried to [incorporate] things that could really stimulate [Micah] and could really get him excited," wish coordinator Danielle Marstaller told HuffPost. "Even being able to look out the window totally transforms his comfort."
Micah's parents were also in mind. The team built a desk that turns into a daybed so Lisa and her husband can rest while they watch over the boys.
"It feels like a home now," Lisa told HuffPost. "It feels so comforting with all the blue colors ... Being at home should be loving and peaceful, but you don't get that when machines are constantly blaring."
"Now," she added. "It's beautiful. I'm hoping that this will make him happy inside, just to be home and comfortable."
See photos of the transformation, below.
Lisa, Micah's mom, sees the redesigned living room for the first time.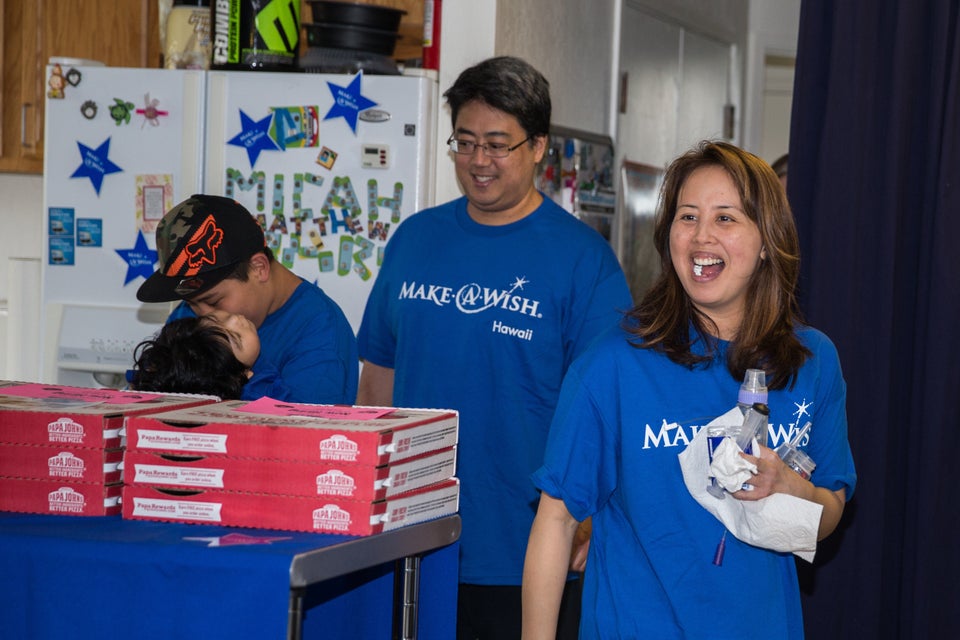 Micah sees his redesigned living space for the first time.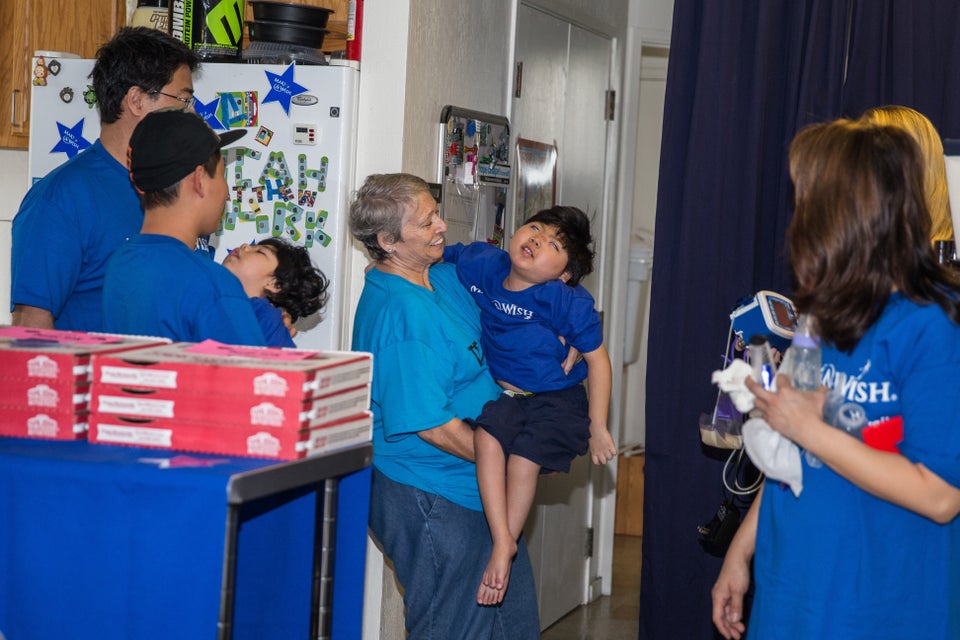 BEFORE: Living Room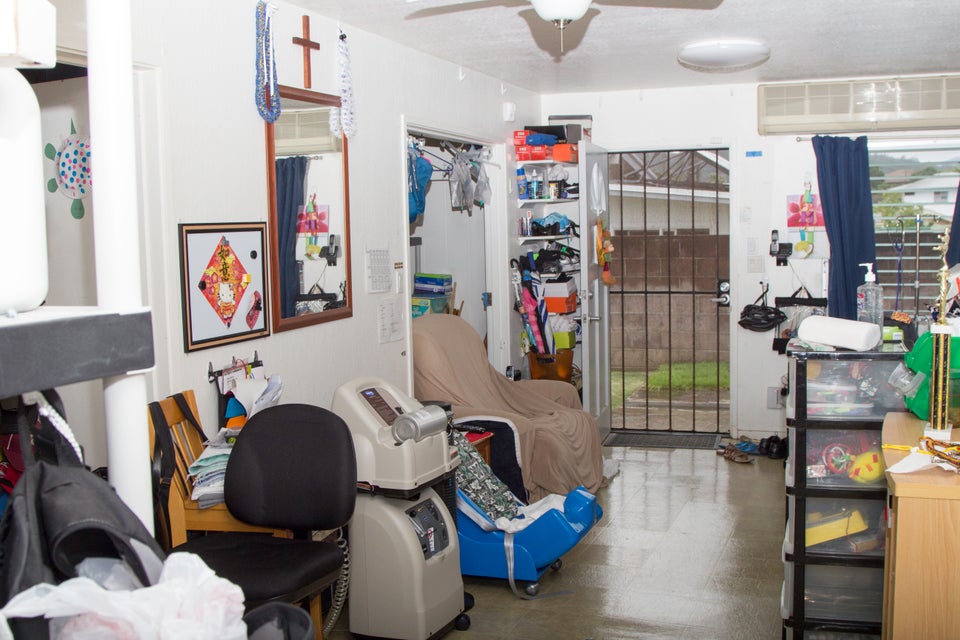 AFTER: Living Room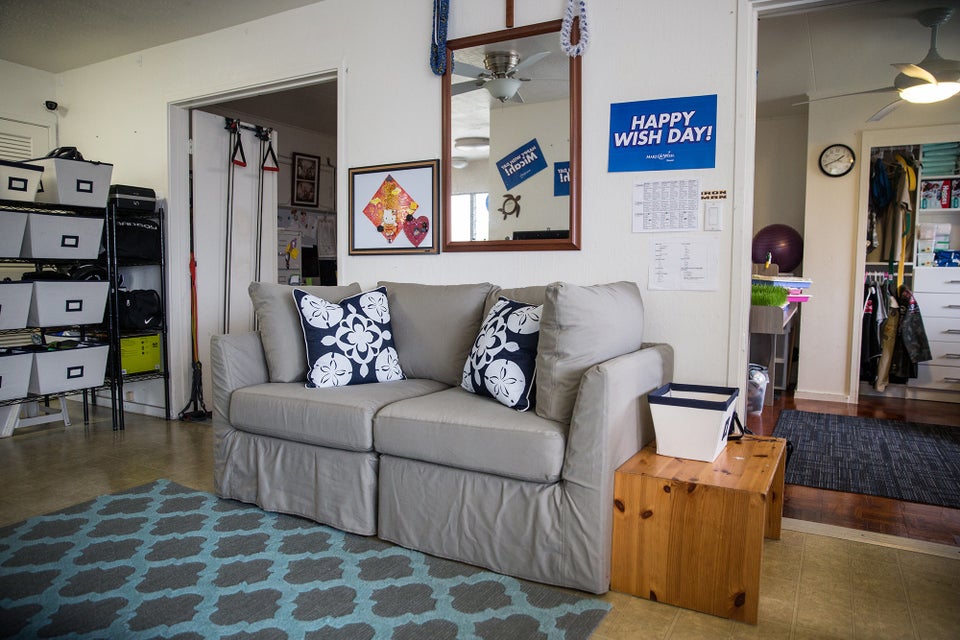 BEFORE: Parents' Resting Area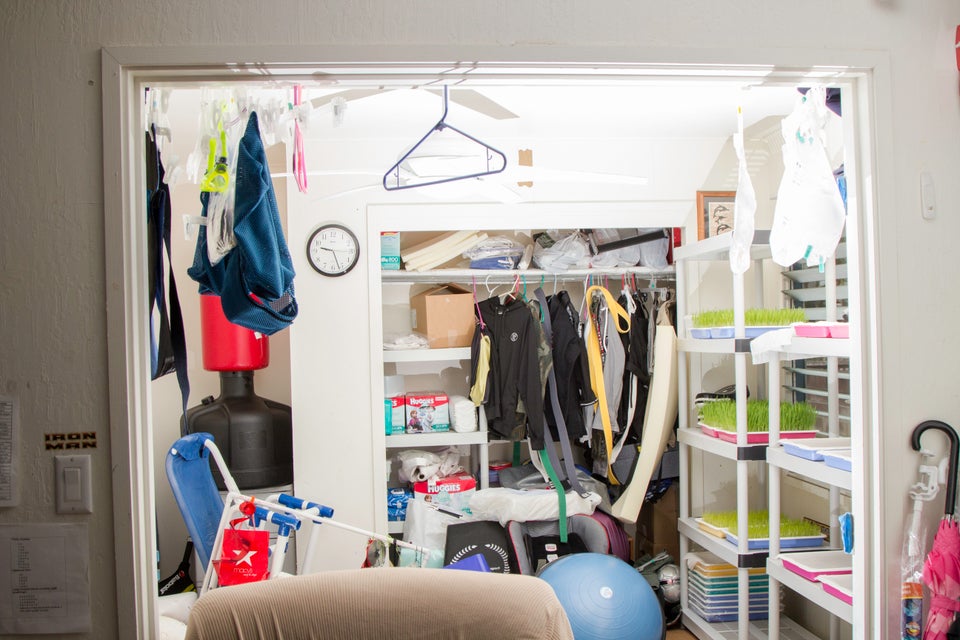 AFTER: Parents' Resting Area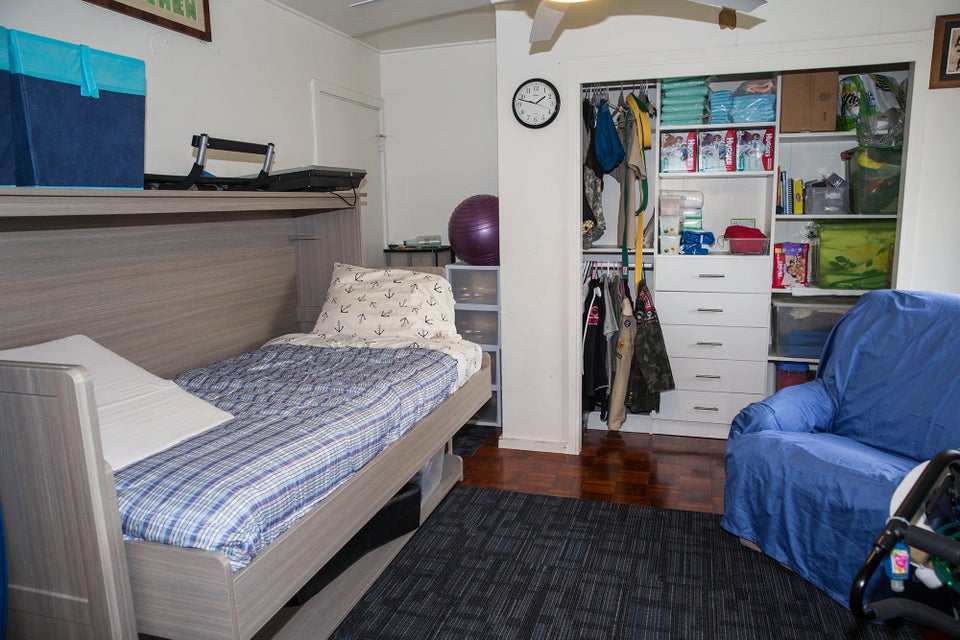 BEFORE: Office Area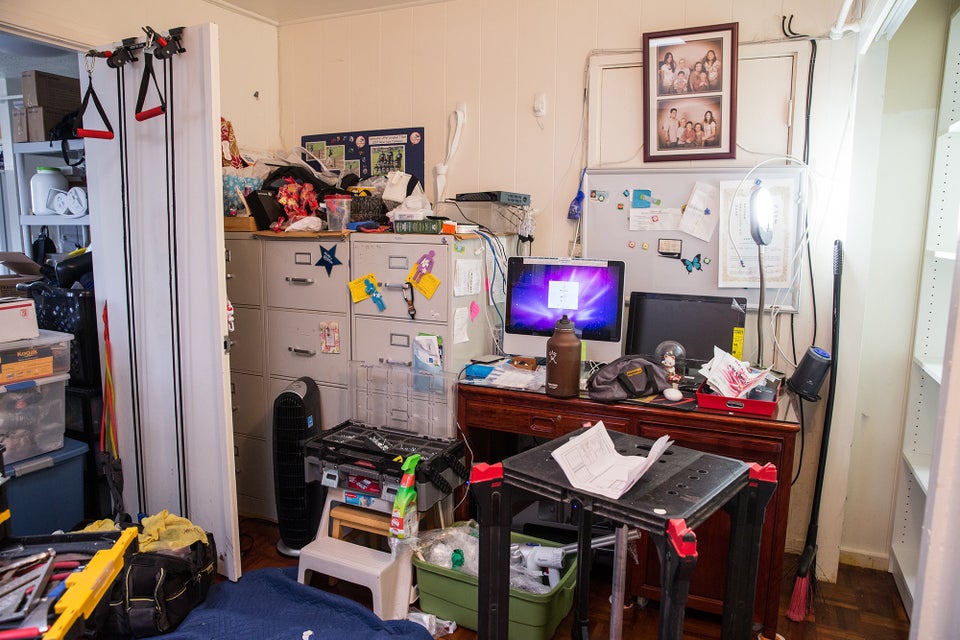 AFTER: Office Area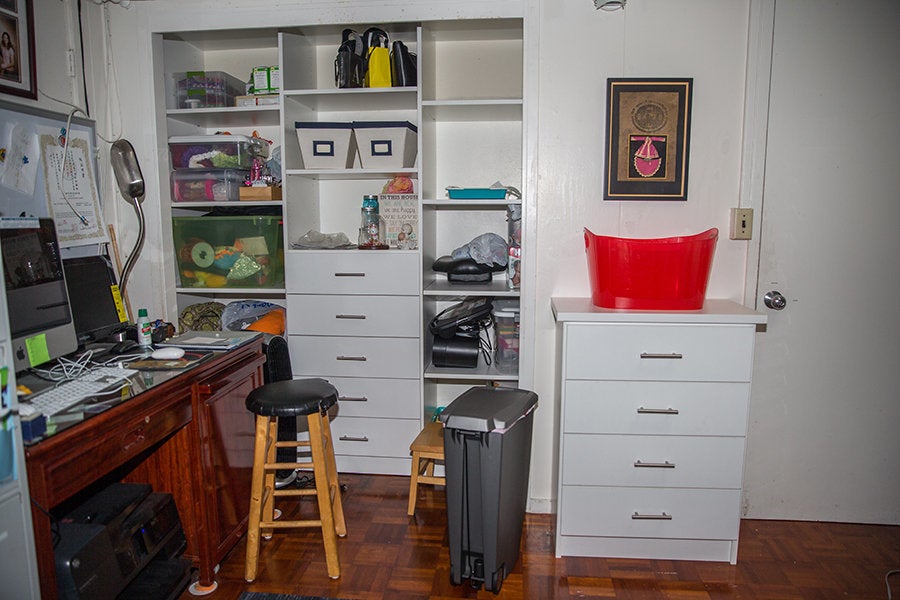 Related
Popular in the Community