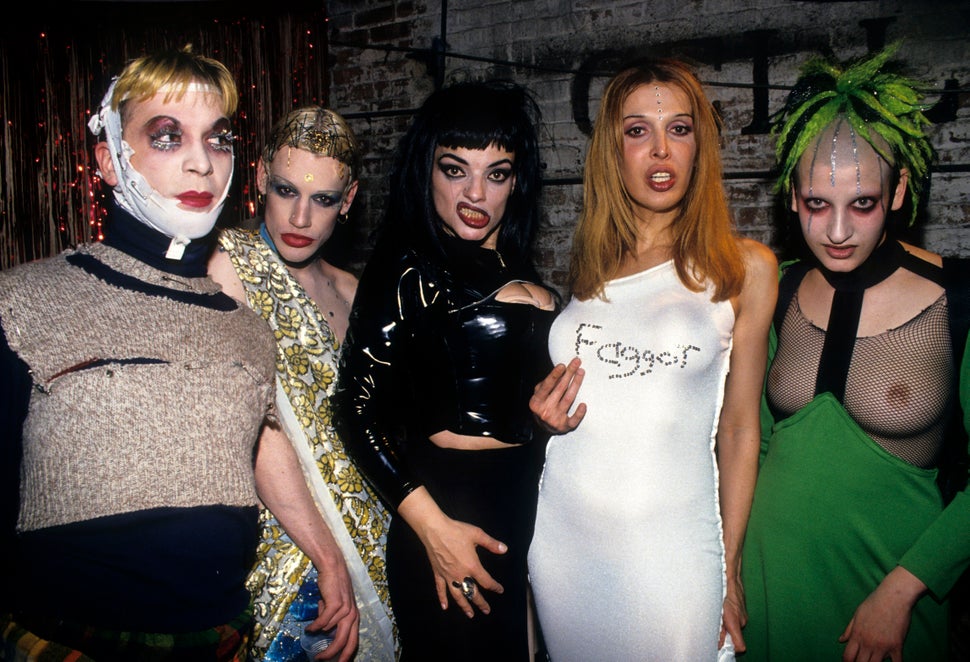 In the 1980s, Michael Alig was your average young person looking to leave his small hometown in search of something bigger, better and brighter.
He made the move from South Bend, Indiana, to New York City to attend university in the mid-'80s. But instead of becoming just another student in the Big Apple, he became a college dropout, nightlife royalty, and eventually, a murderer. 
The rise and fall of the self-proclaimed "King of the Club Kids" has been the subject of plenty of profiles and films, including the Macaulay Culkin-led "Party Monster" and the more recent documentary "Glory Daze: The Life and Times of Michael Alig," available to stream on Netflix starting Dec. 1. The film provides a lengthy, informational look at Alig's life through interviews with him and anecdotes from fellow former club kids like Ernie Glam and Kenny Kenny.
Alig, who was released from prison in 2014 after serving a 17-year sentence for murder (more on that later), spoke with The Huffington Post about the film, as well as the mark he left on the scene and what he hopes for the future of nightlife. 
For those who aren't familiar, Alig became an iconic figure in the New York City club scene in the late '80s and early '90s. He led a resurgence in nightlife following the death of pop artist Andy Warhol, who, along with his band of superstars, were nightlife celebrities. Once Warhol died, the nightlife scene experienced a sort of depression, a period Alig described as a "black hole." 
"Nobody was going out, and everybody really thought it was the end of nightlife," Alig told HuffPost over the phone. "There were no new clubs on the horizon and the clubs that were open, that were built for 5,000, 6,000 people, they had literally 300 people in them. It looked so depressing."
In Alig's opinion, that slump was the perfect time to start something new. As he suggested, "everybody's really hungry" for a change after a period of sadness. And so began his ascent up the New York City nightlife ladder. 
Alig started as a busboy at Danceteria, one of the era's most vibrant nightclubs. (Madonna also had a stint as a waitress there.) As he explained, the job didn't require much work but it opened the door to the glamorous world ― peopled by "professional personalities," as he called them ― of which he so badly wanted to be a part.
"I thought, If I could get paid for having a big personality, what better job is there?" Alig said.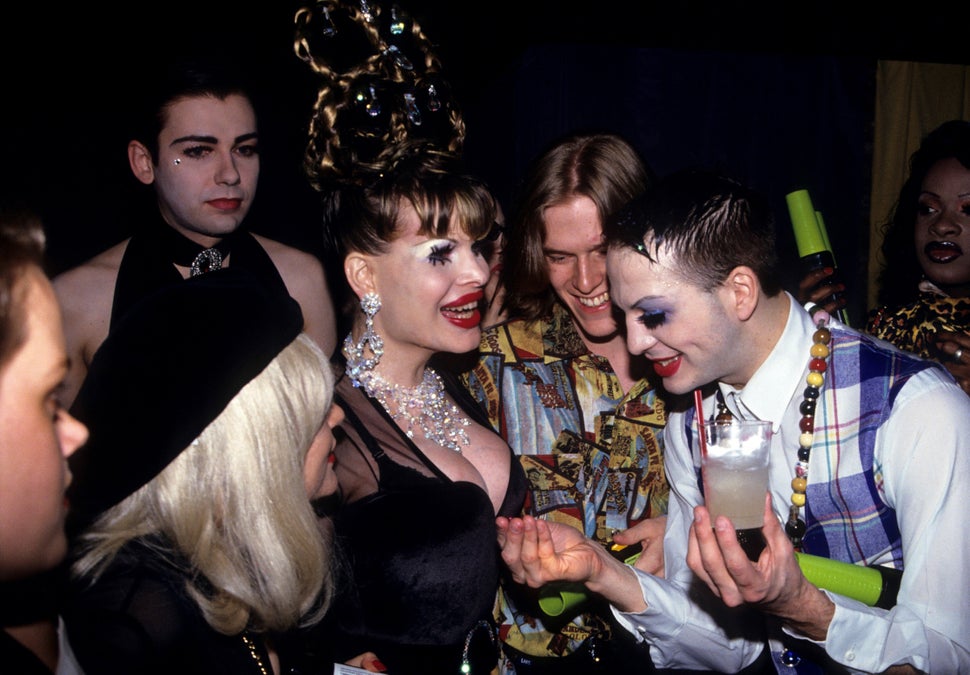 Alig worked his way up to becoming a party promoter, and eventually began throwing his own parties at NYC clubs like Limelight, Area, The Palladium and The Palace, among others. In the beginning, things went well. The parties were lively, the clubs were full, and the people who generally saw themselves as outsiders had a place where they belonged.
One of the most infamous parties Alig orchestrated was an "outlaw party" that took place at a McDonald's in Manhattan's Times Square neighborhood. Village Voice columnist Michael Musto once described outlaw parties as "bashes illegally held at some public space or other, where everyone showed up on time for a change, knowing the cops would come and bust it up the second they got wind of it." 
There were also the Disco 2000 parties, which Alig threw on Wednesday nights at Limelight. Musto once described them as "a place where people who were freaks in school could come from Iowa or New Jersey and reinvent themselves or dress up in their sisters' clothes or just be what they wanted to be."
But, like all good things, the era of parties came to an end. By the mid-'90s, it seemed all was winding down. 
"James [St. James, a fellow former club kid] says it went that way because people were bored," Alig explained to HuffPost. "We were bored with everything going so well, getting in for free and being paid and free drinks, and so we just went the other way."
According to Alig, people in the scene developed a destructive attitude ― an "I'll show them! I'll destroy myself!" mentality ― because everyone was "rebelling against something." Alig himself explained he did drugs for the first time as an act of spite toward his boyfriend at the time.
That night, while high on a combination of heroin, cocaine, Special K (ketamine) and crystal meth, Alig (along with friend Robert "Freeze" Riggs) killed drug dealer Andre (aka Angel) Melendez, leaving his body in an ice-filled bath for a few days before dismembering it and disposing of it in the Hudson River. By that time, the era of the club kids had seemingly come to an end ― their "king" would go on to serve a 17-year prison sentence after pleading guilty to manslaughter.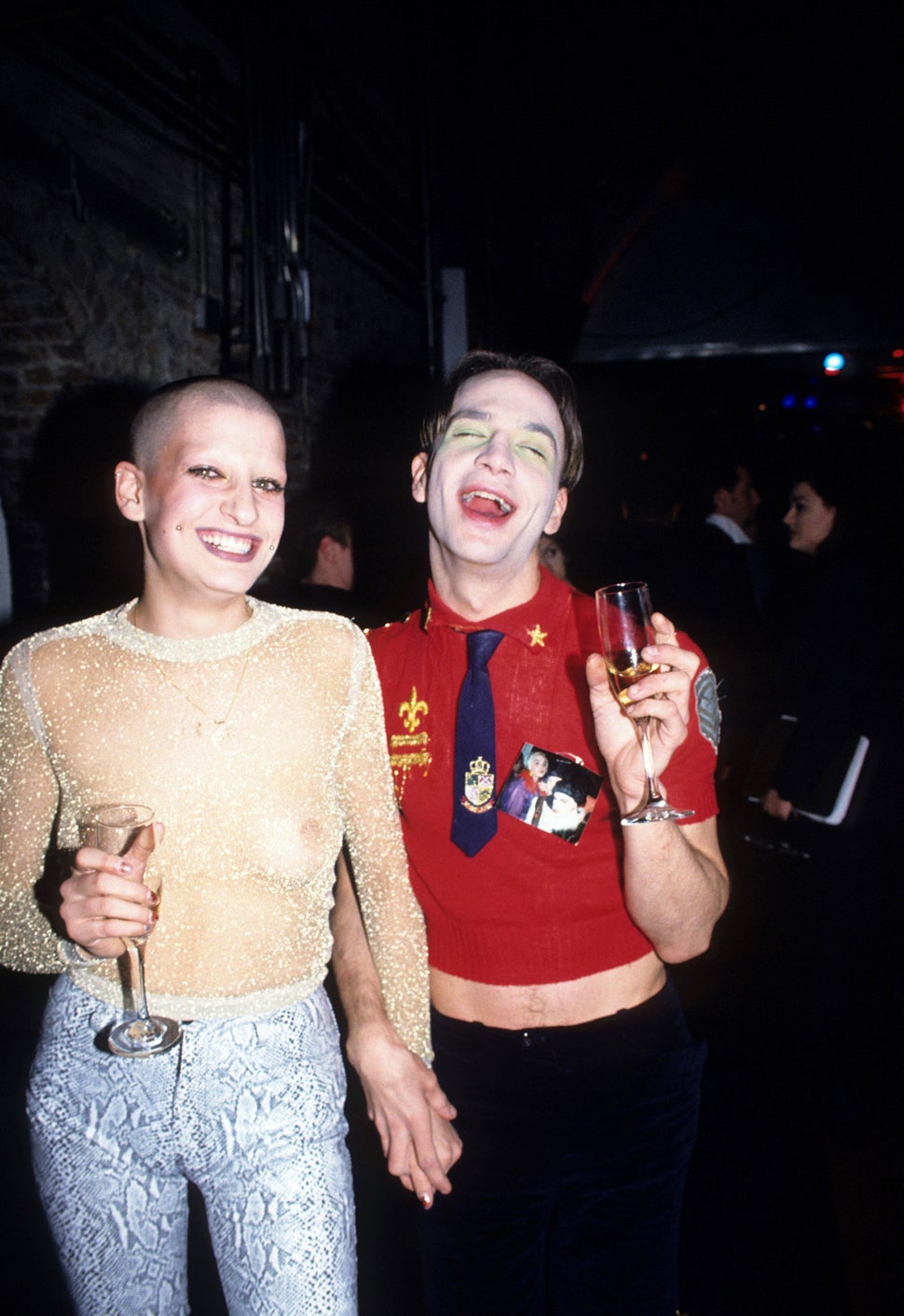 Today, Alig is a free man. His release in 2014 was major news. Alig, though somewhat reluctantly, admitted he liked the attention after years in prison. 
"I was like, I've been in solitary fucking confinement for five years and now Vanity Fair wants to talk to me? Of course! What do you think, I'm just going to say no?" he said. "It wasn't like they were talking to me and saying, 'Oh, isn't it great you killed someone?' They were interested in the story of the subculture that we created and how it had turned into what it did." 
These days, Alig works on his art, which you can buy on his website. He's also started the SkroddleSquad, what he calls "an online army dedicated to bringing together kooky, creative people interested in reshaping popular culture and taking over the world ... one freak at a time." According to The New York Post, Alig is also getting back into the party business as a creative consultant at Manhattan club Rumpus Room. 
In Alig's opinion, New York nightlife is nowhere near as fabulous as it used to be, and as he explained, people "come here expecting something that isn't here, and I feel kind of responsible for that." 
"I feel responsible for telling them about it and I feel responsible for it not being here anymore," he added. "I feel like it's my job to rectify the situation."
If there's one thing he'd like people to take away from his story ― both the ups and the downs ― he said, "I would like that legacy to continue. I would like younger people to pick up where that left off, and allow it to happen in their own way. Whatever way makes sense for their generation." 
You can learn more about Alig's outrageous life in "Glory Daze: The Life and Times of Michael Alig," available now on Netflix. 
REAL LIFE. REAL NEWS. REAL VOICES.
Help us tell more of the stories that matter from voices that too often remain unheard.
BEFORE YOU GO
PHOTO GALLERY
Andy Warhol's Eye Candy (NSFW)