A Colorado man is facing federal charges after he allegedly harassed a female airline passenger and then urinated on the seat in front of him.
Michael Allen Haag, of Boulder, was arrested Thursday night after his plane, Frontier Airlines flight 9864, landed in Charleston, South Carolina.
He has been charged with a felony count of interfering with a flight crew and a misdemeanor charge of indecent exposure, according to the Charleston Post & Courier.
An FBI affidavit obtained by The Smoking Gun states that Haag was drinking double vodka and tonics during the flight.
Assigned a middle seat, Haag allegedly told a woman sitting next to him he was going to meet up with an old girlfriend in South Carolina and was "physically excited."
The woman told authorities Haag asked her lots of personal questions and kept staring at her chest and legs.
At some point, Haag allegedly started touching a woman seated on the other side of him, prompting her to yell "stop touching me" and summon a flight attendant.
Haag was then moved to a seat in the last row, which he shared with a third woman, identified by Denver station KDVR as Emily.
She told the station flight attendants told her she "might want to get up just in case he tries to touch you."
When Emily took out her phone to snap a picture of the man to show her girlfriends, things got gross.
"While I have my phone out trying to take a discreet photo, he starts to pee and urinate on the seat in front of him," she said.
CBS Denver posted a photo that allegedly shows Haag urinating in his seat and hitting the back of the seat in front of him.
"And I scream, he's f***ing peeing. He's peeing. Oh my god. And the flight attendant doesn't even acknowledge him at first. Acknowledges me and says you need to calm down and stop cursing," she told KDVR.
For all her trouble, Emily says the airline only offered to waive her bag fees and give her a $200 voucher.
"I think they handled it extremely poorly," she told the station. "Someone should have sat with him."
Frontier Airlines did not immediately respond to HuffPost's request for comment, but airline spokesman Richard Oliver released a statement after the incident to CBS Denver.
"The safety and security of our passengers is our top priority at Frontier," he said. "We have been made aware of this situation and are working with the appropriate authorities."
Haag was booked Friday at the Charleston County jail but released on his own recognizance later in the day, according to the Post & Courier.
If convicted, he could spend 20 years behind bars.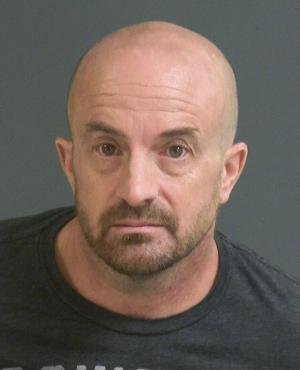 Related
Before You Go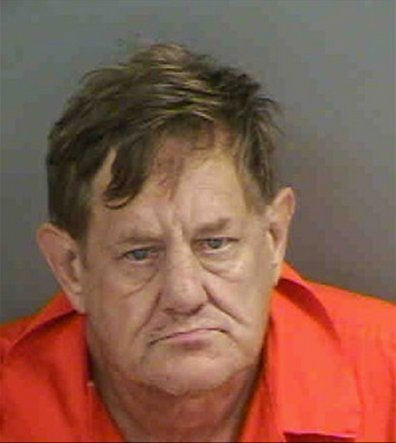 Florida Poopers
Popular in the Community