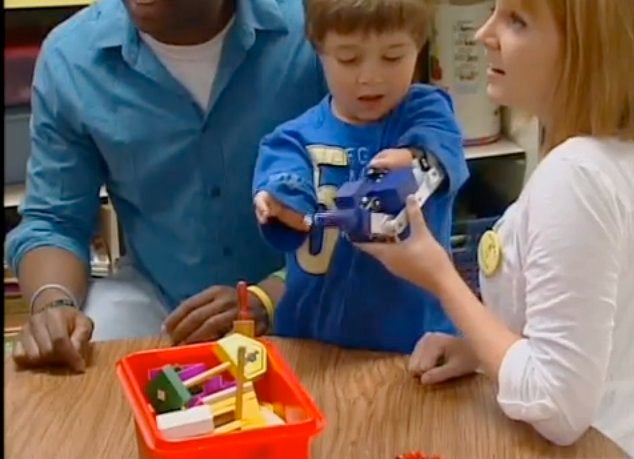 For Michael Amerman, a kindergartener born without fully functional arms, picking up a crayon or a toy can be a challenge.
A group of college students hoping to make life easier for Michael presented him with a prosthetic arm Wednesday, WTHI News reports.
The three biomedical engineering students from Rose-Hulman Institute of Technology undertook the task of designing and creating the arm as their senior project.
The device fits onto Michael's upper arm and serves as a robotic forearm with pincers on the end. His two fingers are located at the end of his humerus, and can be used to operate a small joystick atop the device. The joystick controls the pincers.
The students, who have been working on the project since September, said the going wasn't easy, but they are pleased with the result.
Student E.J. Oruche told WTHI,
"Definitely a lot of frustrating times, but being able to know that we're giving it to him was really motivation to just work it out."
Related
Popular in the Community