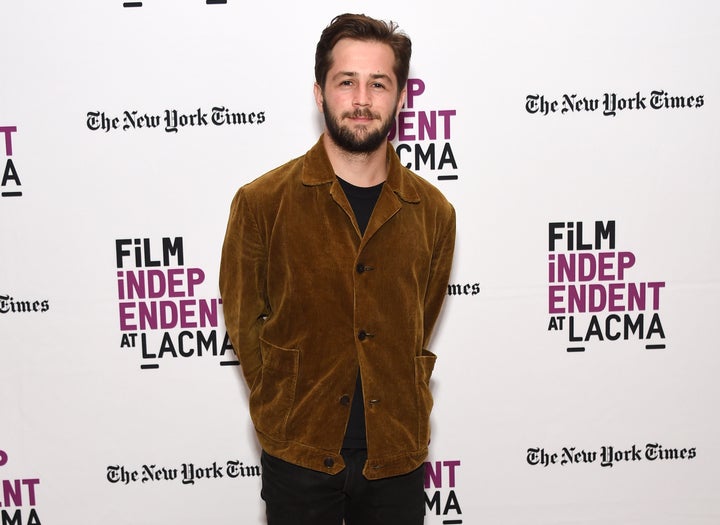 "The Knick" began its second season last Friday, but sometimes it's still surprising to see Jack's son from "Will & Grace" cutting bodies open and sparring with a coke-addled Clive Owen. It shouldn't be, though -- Michael Angarano hasn't gone anywhere, even if he does seem to be having a moment thanks to Cinemax's acclaimed medical drama and his role in this summer's tense indie "The Stanford Prison Experiment." The Huffington Post sat down with Angarano at the New York press day for "The Knick" late last month. We ended up talking more about his career than the show, because that's what happens when an actor graduates from his sitcom roots and joins the world of prestige television.
I don't usually say this in interviews, but it's weird to sit down with you because Elliot from "Will & Grace" and little William Miller from "Almost Famous" are fixtures of my childhood. Is it strange to hear that?
I guess that's the strangest part about having acted for so long. Very similar to the people I grew up with, you knew me when I was very young. It's a little weird. But it's great. I'm glad. 
It does seem like you're having a bit of a moment with "Stanford Prison Experiment" earlier this year and now with another season of "The Knick." Does it feel that way to you, though? It's not like you stopped working.
It doesn't really feel that way. I think the main goal is just to keep working. It's just to consistently work and do things that you haven't really done before. I've been very, very fortunate in the last couple of years. I did a movie with Steven Soderbergh called "Haywire." This was five or six years ago, and if I hadn't done that I wouldn't have gotten "The Knick" because I just don't think any other director would have looked at the stuff I'd done before. I'd never really played a part like this, ever. And with "Stanford," that was also something that I had never really done before either. So [director Kyle Patrick Alvarez,] again, is a huge fan of movies and has probably seen everything that everybody in that cast had done. One of the things as a director that he really looks forward to is working with actors. Some directors would say the opposite. Some directors hate working with actors, or it's not one of the reasons why they really love it. But for Kyle, it was to see the guy on "Will & Grace" play the bad guard that I think was kind of enjoyable and perverse for him.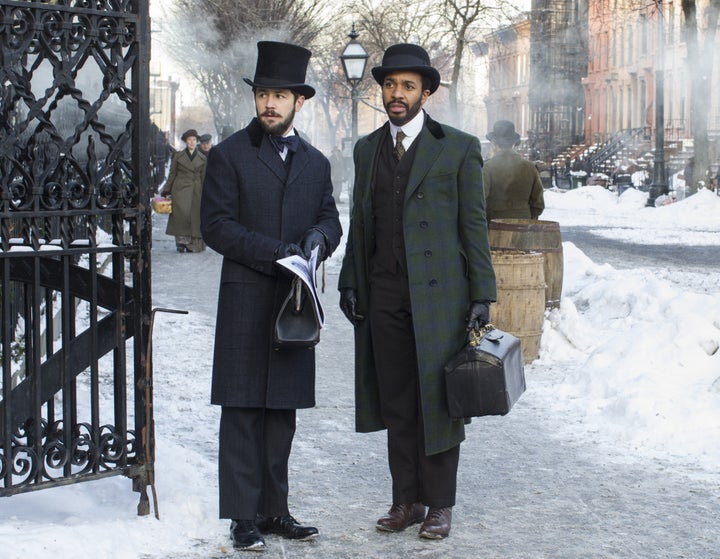 And how was it for you to get to dive into this meatier stuff?
It was really, really interesting. Five years ago, or I don't know how long ago, I was talking to Jake Johnson, who I did a movie called "Ceremony" with, about television. And I had made a decision around age 18 or 19 -- I did four episodes of the show "24" and it was in the time when I was young enough where you don't really make a decision to do anything. You get a part and you do it, which as an actor is kind of the mentality you have to take. There's 99.8 percent of actors who do that, and the other .2 percent get to be choosy about what they do. But I went from doing a movie called "Snow Angels" to doing the episodes on "24," and I just realized I wasn't really having fun doing television anymore, for whatever reason. I just enjoyed the process on "Snow Angels" so much more, where it was really, as an actor, everything that you dream about. There was so much freedom, and obviously on a show like "24" you're operating under many other devices. So I just didn't want to do television and it wasn't until I had that conversation with Jake Johnson where he had just gotten "New Girl" and he was like, "It's the new day, my friend, and you just wait five years from now. It's going to be so different and you've got to jump on it beforehand."
So I had kind of sought out to do television again and I had also sought out in my head to do something that I really hadn't done before. I feel like if you really don't challenge yourself like that you can become kind of predictable and boring. And not that you can't make a living out of that, but I want to satisfy myself a little bit here at the same time. I think I manifested that in a weird way, because then "The Knick" came around. It sort of fell into my lap in a weird way because I'd worked with them and I was given the script and was told they were considering me for the role. I was like, "That's cool." And then "Stanford" was something that I had known about for a long time and had wanted to do, so again, I auditioned for that, but I felt really lucky to be the guy that Kyle chose to play the part.
Are you inching toward being able to say you can be choosy? 
This is what I always realized: No matter what point you get to, no matter if you get to that point or not, you always have to pay your dues. That never goes away. Anytime I felt that arrogant notion of "I could probably do without this right now," six months go by and I go, "Well, I haven't worked in six months, so I will take that fucking job gladly right now." We all want to have our cake and eat it too -- we want to work, but also work on the things that only we want to work on. But at the end of the day, as an actor you don't want to let yourself get flat and lazy and discouraged because it's really easy to.
How do those .2 percent become the .2 percent? How did Chris Pratt become Chris Pratt?
Well, Chris Pratt has made decisions dating back to 15 years ago that led to why Chris Pratt is Chris Pratt right now. I remember talking to Heath Ledger about this. Heath Ledger was not Heath Ledger when he did "Lords of Dogtown." He was not the Heath Ledger that we think about now. He had done "10 Things I Hate About You" and "A Knight's Tale." In Heath's words, he had to do five movies that he didn't really want to do to do five movies that he wanted to do. I think you have to play the game a little bit. I think nowadays you need to be in a superhero movie, you need to be on a hit television show or you need to be in an independent movie that becomes a huge success. All three of those things are really though, especially the third one. It's hard to find the little independent movie that hits it big. If you really think about it, the movies that transcend their budgets are like one or two a year. To have a hit television show is one thing, but to have a hit television show that becomes a sensation, something like "Breaking Bad" -- Aaron Paul has been working his entire life and is an amazing actor, same with Bryan Cranston, but both of them can do whatever they want now because of "Breaking Bad." I don't think that motivated their decision to do "Breaking Bad" in the first place. I think they just were on a show that people became obsessed with and they did as good of work as they ever did in their careers. 
Have you tried to get into a superhero movie?
Yeah, I have. It's also, I think, part of what makes these actors who are so talented that come from England and Australia work so much. It's because there's a certain amount of play that comes to being in those movies, and I think it would be really easy to scoff at things. A lot of people would talk down a superhero movie because they think it's inferior, for whatever reason, as opposed to doing an independent movie or something like that. But really it requires the same skill. I have done big movies like "Sky High" or "The Forbidden Kingdom," and it's really hard. It's not easy to turn in as a great a performance as Chris Pratt did in "Jurassic World" or the kind that Jennifer Lawrence turned in in "Hunger Games" or like Tom Cruise has done in every movie that he's been in. It's not easy because on these huge-budget movies, it's not about an actor's performance. There's so much you have to look out for on your own.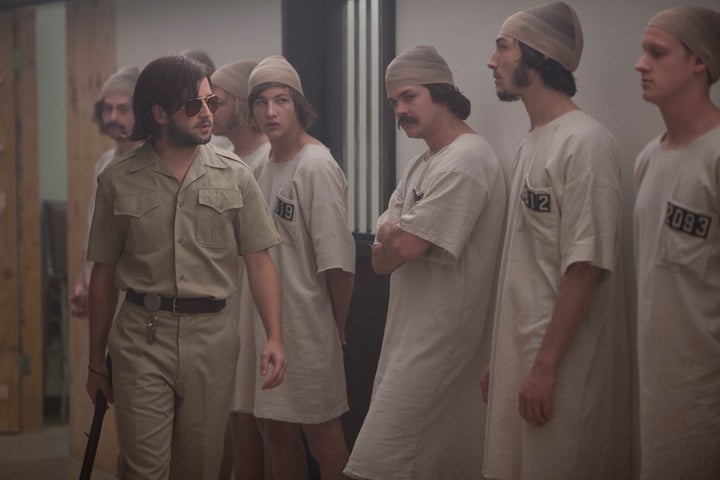 What's been your experience trying to land a superhero part?
I've auditioned for a couple in my life. I screen-tested, or came very close, for "Spider-Man," the Andrew Garfield one. There was another one when I was really young. I auditioned for "Justice League" and I got called back to test with George Miller. I was probably 18 or 19 and I didn't want to do it. It was a really strange thing because in my arrogant, choosy, actor mind, I thought, "I already did a superhero movie, I don't want to repeat myself," because I'd done "Sky High." I was like, "No, I just don't want to do it." And you know what? I'm probably not the first actor who's felt that before, but there is no reason why I should not be incredibly excited to go and audition for "Justice League" in front of George Miller.
Did you end up not doing it?
No, I tried everything in my power to not do it, but I was almost physically forced to do it by the people who were close to me who love me and were probably smarter and making better decisions. But I did it and I have to say it was one of the things that I look back on and kind of cringe at because I know I was there, but I wasn't fully there. I wasn't wanting to be there and it's tough to go against your own instincts sometimes. I'm not saying I was in the wrong state of mind, but at the same time I wish I had been in a better state of mind, just to be in the room with somebody like him. They deserve your full and utmost talent.
Before our time is up, tell me what you hoped to see in Bertie's relationships with Thackery and Lucy on "The Knick" this year.
The writers did a really great job at subverting any expectation for all of the emotional relationships in Season 1. Everything is carried over, but nothing goes down the path you think it would go down. Everything happens like it happens in real life -- it's messy and there are peaks and valleys.
I had a hard time in Season 1 just because there are moments when Bertie is so naïve and he's played as such a fool that you want to fight for him. And I just wanted him to fight for himself because you know in 10 years Bertie is going to be a hot commodity. You know he's going to be 10 years older and very confident and assured and he's going to be an amazing surgeon. What's exciting about Bertie is his future is limitless. There's a lot of potential for him and I just wanted to see the beginning of that. I didn't want him to be in the holding pattern that he was in in Season 1. I wanted him to progress and I wanted him to take Thackery's mantle a little and grow a pair of balls and make some controversial decisions. That's really what I wanted, personally, as an actor to play. I wanted to show another side where we get to see this guy get his heart broken in Season 1 and get played as the third wheel, but then in Season 2 he's kind of starring in his own show slightly.
Are you satisfied that Season 2 works toward that goal?
I feel like my expectations for Season 2 for Bertie were exceeded. There were things I thought they were going to do and things I knew they were going to do, and when I read the 10 scripts I had not foreseen any of the things that they actually did with him. It was unknown territory for me.
"The Knick" airs on Fridays at 10 p.m. ET on Cinemax.
PHOTO GALLERY
Celebrity News & Photos
For a constant stream of entertainment news and discussion, follow HuffPost Entertainment on Viber.
Calling all HuffPost superfans!
Sign up for membership to become a founding member and help shape HuffPost's next chapter