"If that means that we have to crawl down in the gutter and trade shots with this guy in order to ensure that he's not re-elected ― well, then that's what we gotta do," he said at Vanity Fair's New Establishment Summit in Los Angeles.
"You're not going to beat Donald Trump through a message of universal love," he added. "This guy will eat you alive."
Avenatti told Vanity Fair's Emily Jane Fox that he would decide by Jan. 1 whether he would run. 
"I firmly believe that the future of the republic will hinge on the outcome of that race," he said. "In the event that Donald Trump is the nominee on the right, it's going to take someone very unique to beat him. I don't think I'm the only person who can beat him, but it is a short list."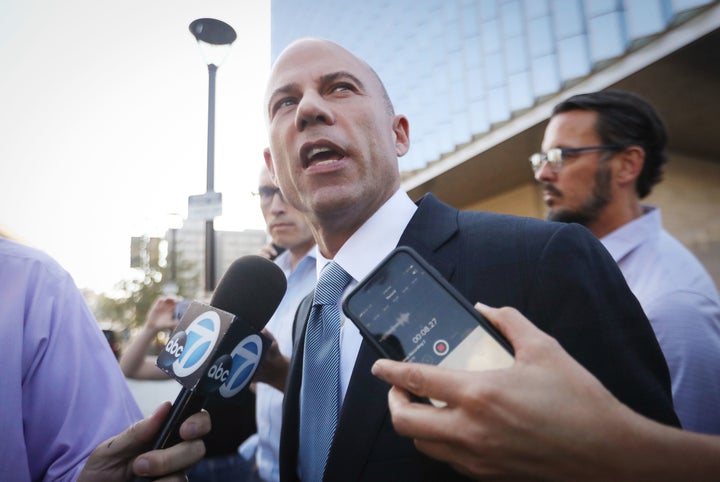 Avenatti has already been challenging the president in the legal arena by representing Daniels, who says she had an affair with Trump and was paid to keep quiet about it before the 2016 election. He also challenged Donald Trump Jr., the president's son, to a fight during a spat on Twitter this week. 
Fox pointed out that a presidential run would require Avenatti, a former political operative who says he has been raising funds for Democratic candidates, to undergo intense scrutiny of his own personal life. She also recalled a nasty tweet Trump wrote last month, in which he called Avenatti "a total low-life" because the lawyer had decided to represent a woman accusing then-Supreme Court nominee Brett Kavanaugh of sexual misconduct. 
"There's a lot of things that I did that I should not have done," Avenatti said. "I'm 47 years old. I've lived a life. And I'm not concerned about large skeletons coming out of the closet. I think everybody's got some baby skeletons rolling around under the floor board."
REAL LIFE. REAL NEWS. REAL VOICES.
Help us tell more of the stories that matter from voices that too often remain unheard.
BEFORE YOU GO