On Monday night, Stormy Daniels' lawyer told CNN's Chris Cuomo that the woman was "both" a witness and a victim of Kavanaugh's who "had a number of security clearances issued by the federal government over a number of years." He also claims she will publicly come forward within 48 hours.
"So let this be a warning to Donald Trump, Brett Kavanaugh and other surrogates on the Senate Judiciary Committee," Avenatti said. "Be very, very careful if you launch some smear campaign against my client because you will ultimately be shown to be a fraud."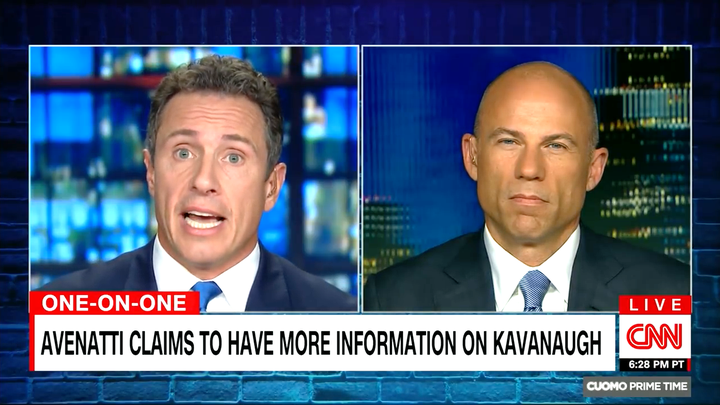 During the interview, Avenatti also disputed the Supreme Court nominee's "absolutely unbelievable" claims that he couldn't have sexually assaulted anyone as a teenager because he was a virgin in high school and "for many years thereafter."
"I think the American people are smarter than this," Avenatti said. "I don't believe that America is going to believe what Brett Kavanaugh just stated on Fox News."
Avenatti leveled accusations at Kavanaugh in a tweet on Sunday that showed what appeared to be a screenshot of an email sent to the chief counsel for nominations to the Senate Judiciary Committee. In the email, he claimed to have "significant evidence" that Kavanaugh and a friend from high school participated in "targeting" women at house parties with "alcohol/drugs."
Avenatti has yet to publicly specify the nature of Kavanaugh's involvement or cite evidence for the allegations.
Check out the full segment in the clip above.
Popular in the Community