Michael Avenatti, a prospective presidential candidate and the attorney for adult film star Stormy Daniels, argued in a Time profile out Thursday that Democrats will have the best shot at reclaiming the Oval Office if they nominate a white male.
The basis of his thinking is not that white men are most qualified for the job, but that people listen to them more.
"I think it better be a white male," Avenatti, a white male, said of the party's 2020 nominee.
"When you have a white male making the arguments, they carry more weight," he said. "Should they carry more weight? Absolutely not. But do they? Yes."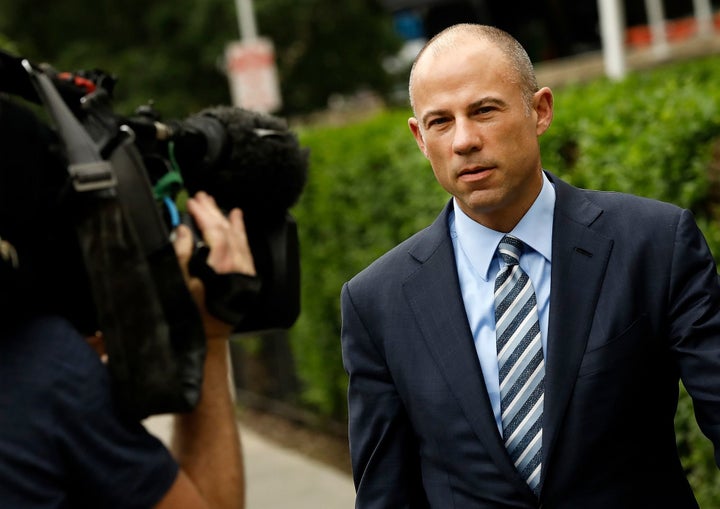 Shortly after the profile came out, Avenatti told The Daily Caller that the quote is fake.
"I never said that. That's complete bullshit," he said. "That's my comment, complete bullshit."
Avenatti also tweeted a statement saying white males need to be part of "stopping sexism and bigotry."
Time responded later Thursday afternoon with a full transcript of that portion of the interview. It provides some more context to Avenatti's argument ― namely, that he thinks President Donald Trump's strengths lie in exploiting double standards against some groups.
"It's very difficult for a woman to run against Donald Trump," Avenatti said, according to the transcript. "Women face a very, very difficult time when they run for higher elected office unfortunately, especially against a guy like Donald Trump. Okay? If they don't hit hard enough, they're soft, right? And if they hit back with the same force as a man, they're classified as a bitch, right?"
Regardless of Avenatti's claim about white men, Democrats have nominated record numbers of women and people of color in races for public office this year. In September, Politico released an analysis of House candidates that found Democrats nominated an impressive 180 female candidates, blowing the previous record of 120 out of the water. And with at least 133 people of color nominated, Avenatti's white males constitute a minority of Democratic House nominees for the first time. 
The lawyer and media commentator has been in the spotlight since March, when he filed a lawsuit on behalf of Daniels seeking to invalidate a 2016 nondisclosure agreement regarding an alleged affair she had with Trump in 2006. Avenatti most recently made headlines when a judge on Monday ordered him to pay $4.85 million to settle a dispute with a former colleague.
This month, he doubled down on his comments that he was considering a run for the presidency and said he was now "seriously considering" challenging Trump. He vowed to decide by Jan. 1.
This article has been updated with information about Time's interview transcript.
REAL LIFE. REAL NEWS. REAL VOICES.
Help us tell more of the stories that matter from voices that too often remain unheard.