"Black Panther" star Michael B. Jordan knew that Audeva Agyeman was one of his biggest fans after she brought a cardboard cutout of his likeness as her date to prom.
So, he decided to surprise her with one of the best days of her life: Bringing her to the set of "Creed 2" to meet him IRL.
"Honestly, I had no idea when I went to the set I was going to meet him and it goes down as one of the best days in my life," Agyeman told HuffPost via Twitter.
Of the images, Jordan wrote: "This is called commitment."
As for how Agyeman ultimately met her fave, she said the whole surprise went down after the "Creed 2" team reached out to her on Twitter to see if she wanted to be part of "a special project for super fans."
The whirlwind day began after the team picked up Agyeman from her house and drove two hours to Sunset studios in Aston, Pennsylvania.
"They picked me up from my house and a 2 hour drive later and I'm being interviewed next thing I know I'm screaming because Michael B Jordan was standing right behind me the whole time," Agyeman said.
"I was so confused and I told the people 'YOU GUYS TRICKED ME' and they all laughed," she said.
Agyeman said that she and Jordan talked a little bit, but she "barely comprehended because I was drawing blanks staring at him." The two didn't talk too long since Jordan had to go back to working, but Agyeman assured us that "the whole thing was great."
She even shared with us two snapshots she took with Jordan: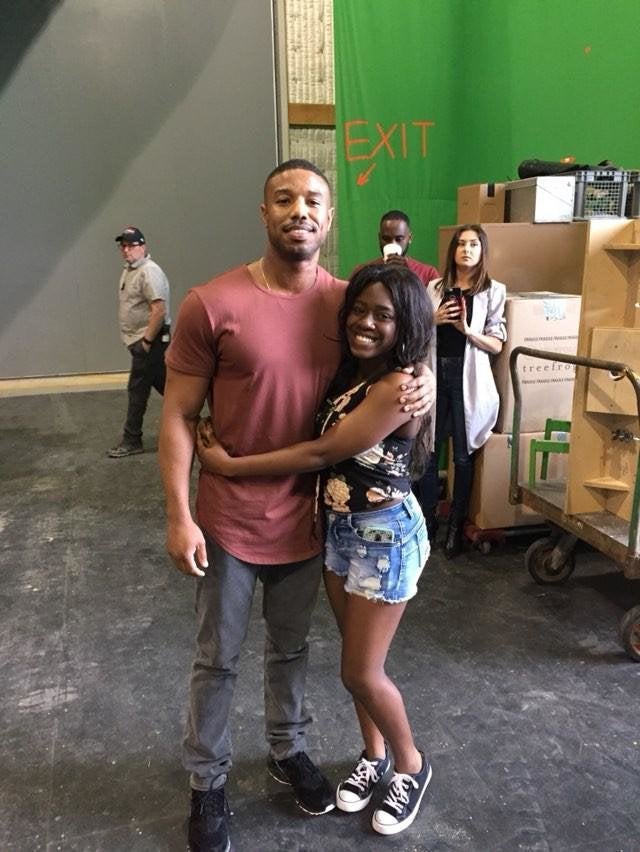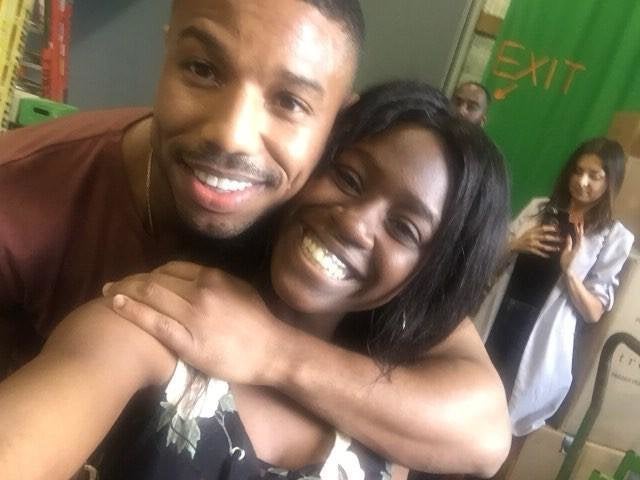 Aw, we're so happy for you, Audeva!
Before You Go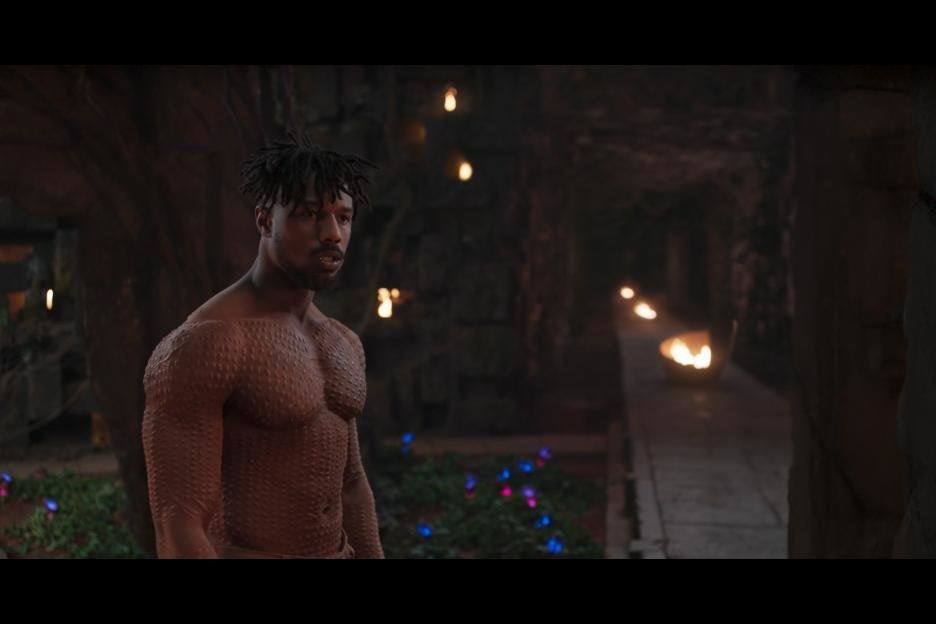 Michael B Jordan
Popular in the Community