Are you sick and tired of dating? You're not alone. Onika, age 28, says she has dating fatigue.
"Sometimes it's a little disheartening dealing with the struggles of dating, and you kind of just want to be with the person that you're meant to be with," she says in the above video. "I just don't want to deal with the trials and tribulations of dating."
Looking for advice on how to empower herself while navigating the dating waters, she turns to best-selling author and spiritual teacher Dr. Michael Beckwith on "Help Desk."
There is no such thing, Beckwith says, as a life without challenge. "Every challenge gives you a gift of becoming," he says in the above video. "Even a seed breaking out of the soil has to have the challenge of erupting through the soil and breaking through its seed in order to be strong."
Rather than trying to avoid challenges, Beckwith wants Onika to ask herself this question: How can I become more myself? "And be the kind of person I would want to be with so that someone else may also want to be with me as they get their stuff together as well," he says.
He asks Onika to pinpoint the things that are holding her back. "My fear of commitment and being my true self with someone, I'm afraid of that," she shares.
"That's going to prevent intimacy, it's going to prevent companionship, real friendship, and ultimately, a relationship," Beckwith says. "If you're not willing to be yourself, you're giving confusing signals to the universe."
Beckwith urges Onika to focus on self-love. "You're here to love yourself so much that you get to shine your light everywhere that you go, and blossom into being your real self," he says. "And as that occurs, the universe matches that vibration. Your friendships, your love mates, will start to reflect your openness, your vulnerability and how you love yourself."
Related
Before You Go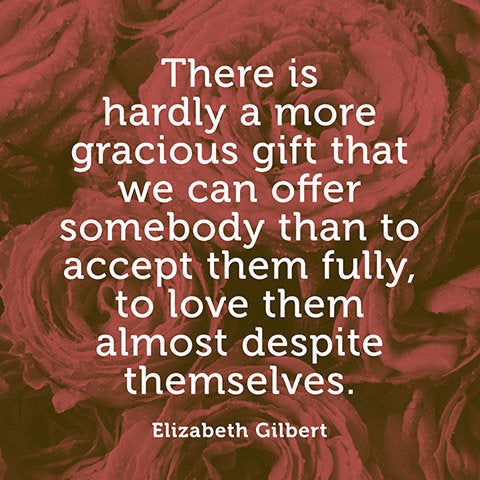 The Best Things Ever Said About Love
Popular in the Community