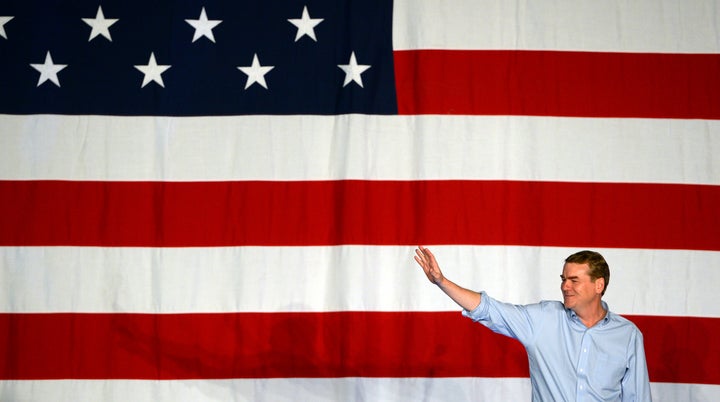 Colorado has re-elected Democratic Sen. Michael Bennet for a second term.
Bennet had 50 percent of the votes, compared with 45 percent for GOP rival Darryl Glenn, according to 9News, which projected Bennet the winner with 60 percent of the state reporting. The Associated Press and NBC also said Bennet would win.
Bennet's victory marks the end of a campaign against an unconventional opponent in Republican rival Darryl Glenn, a relatively unknown candidate who won the primary in June despite lagging well behind a crowd of better-known rivals in both funding and establishment support.
"My name is Darryl Glenn," he told the crowd at the state GOP convention in April, introducing himself to most of them for the first time, "and I'm an unapologetic Christian-Constitutional-conservative-pro-life-Second-Amendment-loving American."
Glenn's funding gap persisted into the general election: He entered the race with just under $60,000 on hand, compared with Bennet's $6 million.
Glenn countered by attacking Bennet on national security issues like the senator's support for the Iran deal, and attempted to portray him as a "typical Washington insider."
Glenn's actions on the campaign trail reinforced that narrative.
In September, he accused The Denver Post of a "smear campaign," then cut off all communication with the paper, after it reported on inconsistencies in the candidate's explanations for an assault charge that was filed against him in 1983. (The charge was later dropped.)
Glenn cited the story as reason enough to decline to participate in more than one televised debate, because one of the additional debates would have been moderated by The Denver Post, the state's largest paper.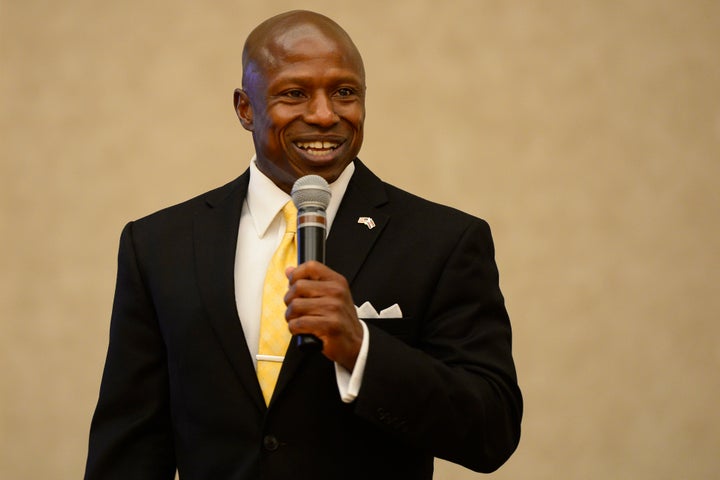 Later that month, still down by double digits, Glenn told The Durango Herald he "took it as a complement" that the Republican National Committee and other national Republican groups hadn't extended him financial support. "They know I can beat Michael Bennet on my own," he explained.
"If national Republicans thought Darryl Glenn had a snowball's chance, they'd be bringing money into Colorado by the truckload," Colorado political analyst Eric Sondermann said at the time, noting Glenn suffers from either "non-credible spin, or willful self-delusion."
After a late October CBS/YouGov poll indicated Glenn had closed the polling gap to just a five-point deficit, the Bennet campaign went all-in on Glenn as an unapologetically hard-right "fringe" candidate.
"What do you really know about Darryl Glenn?" A Nov. 2nd spot asked viewers, rhetorically, before proceeding to spell it out:
"Darryl Glenn doesn't believe in climate change. He's for eliminating the Department of Education. And Glenn wants to outlaw abortion even in cases of rape and incest."
Calling all HuffPost superfans!
Sign up for membership to become a founding member and help shape HuffPost's next chapter