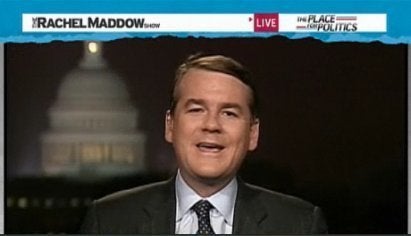 Forty years ago, America's educational system was the best in the world. We were a nation with priorities and education was at the top of that list. However since then, the U.S. became complacent, school districts developed into burgeoning bureaucracies, and institutions failed to adapt to the changing times. What followed was series of decades where students fell further behind the rest of the world.
Today, America's high school graduation rate is ranked 20th among industrialized nations. The United States experiences a dropout rate of nearly 25 percent. But it doesn't end there. For a nation that once prided itself on having the best math and science programs in the world, America now ranks 25th in math and 24th in science. All of this has led us to fall behind in higher education, where we once had the highest college graduation rates in the world, today we are no longer one of the top ten countries to graduate college students.
Among the doom and gloom, there is a bright spot. Senator Michael Bennet has the knowledge and knowhow to rebuild our crumbling school system. Unlike other members of Congress, Bennet's tenure as the former Superintendent of Denver Public Schools provides him with a unique understanding of the public education system.
Bennet knows that the key to the success is re-imagining education altogether. His vision is to develop schools into community centers, where parents, teachers, and students can come and work shoulder to shoulder for the betterment of our children's education. Bennet understands that educating a student doesn't end when the last bell rings, but is a full time job that involves everyone in the community.
He also recognizes that recruiting top-rate talent is the first step in the right direction. After working with principals across the Denver School District, Bennet knows that leadership is key to this goal. It is why he has introduced the Lead Act, a bill intended to attract the best principals to the places they are need the most.
The Lead Act will train principals to create partnerships within the community, such as with non-profits, colleges and universities, and other government agencies. These relationships will be crucial, as turning around high-need schools will require the diverse support from fundraising to studying the effectiveness of school programs.
Bennet's has already had success in with similar efforts. While Superintendent, he worked with unions and changed teacher compensation so it would reward those educators who improved their students' performance. And he made teachers accountable by developing a new process to assess student progression throughout their career, and not just by auditing a single class, but by looking at the entire school year.
During the last wave of job growth, the U.S. created more jobs requiring a college degree than those that didn't. Bennet is keenly aware that the key to our success in remaining a leader in the 21st Century will be built on a college-educated workforce. It is why he strives to make schools, "incubators for innovation." Bennet sponsorship of the Secondary School Innovation Fund Act, will award grants to schools that develop innovative strategies to prepare students for the 21st Century market. A key part of this plan is to provide schools with the most advanced technology to assist with teaching and learning.
The groundbreaking plan will integrate technology into the classroom and allow teachers to share effective practices and lessons plans, as well as enable students to connect and learn together.
Lastly -- Bennet believes that students who succeed in school should never be denied the opportunity to attend college based on solely on their financial situation. It is why he has voted in favor of the Health Care and Education Reconciliation Act; a bill targeted to expand Pell Grants, invest in community colleges and universities, and enacts new regulations to make student loans more accessible and affordable.
When Senator Michael Bennet took on the job of leading Denver's public schools five years ago, he was widely viewed as an outsider to education. But through hard work and dedication he quickly became renowned for his ability to turnaround some of Denver's worst performing schools. When he was picked to replace Ken Salazar in the U.S. Senate in January 2009, he was seen as a dark horse choice to fill the seat. Today however, Bennet is one of America's leading voices on education reform.
Colorado and America would greatly benefit from having Michael Bennet continuing to serve in the Senate. His strong voice on education reform comes at the time when our nation's schools and children need it most. As a centrist, he has the rare ability to work with both parties in the interest for the common good. This adeptness will make him a future power broker, something Colorado and her students will greatly benefit from.
Calling all HuffPost superfans!
Sign up for membership to become a founding member and help shape HuffPost's next chapter