Seattle Seahawks defensive end and activist Michael Bennett posted a letter to Twitter on Wednesday stating that a Las Vegas cop threatened to shoot him in the head after the Mayweather-McGregor fight in late August.
In the letter, Bennett said that he was heading back to his hotel after the fight when he heard gunshots. He said he and many others in the area ran for safety, and that's when the cops stopped him "for doing nothing more than simply being a black man in the wrong place at the wrong time." He said they ordered him to the ground.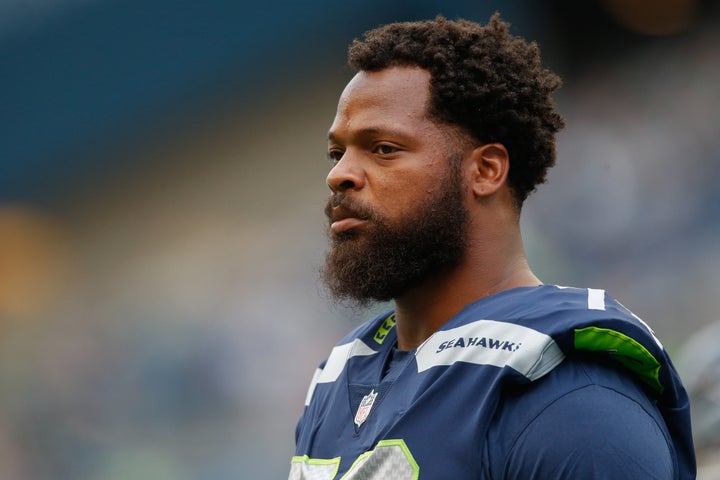 "As I laid on the ground, complying with his commands to not move, he placed his gun near my head and warned me that if I moved he would 'blow my f*****g head off,'" he continued. Bennett said that he was "terrified and confused," but at that point a second officer "forcefully jammed his knee into my back making it difficult for me to breathe." The cops then handcuffed Bennett's wrists "so tight that my fingers went numb," he wrote.
Bennett said that he feared for his life, thinking that he was going to die because of his skin color. The father of three said he wasn't sure if he would ever see his daughters or wife again.
He said that the cops ignored his cries and told him to shut up when he asked what he had done. He said he sat in the back of a cop car for a lengthy amount of time before they realized that he wasn't a "thug" or "ordinary black man," but an NFL star. The cops released him without giving him any reason for their behavior.
"I have always held a strong conviction that protesting or standing up for justice is simply the right thing to do," Bennett wrote. "The fact is unequivocally without question why before every game, I sit during the national anthem ― because equality doesn't live in this country no matter how much money you make, what job title you have, or how much you give, when you are seen as a 'nigger,' you will be treated that way."
Examples of racial injustice and police brutality like this are far too common in this country. So far in 2017, at least 140 black people have been killed by police. That's 21 percent of all police killings, though black people only make up about 13 percent of the population.
This is exactly why Bennett called on white NFL players to speak out against the injustices black people face during a season when many black players, ignited by Colin Kaepernick, were protesting the national anthem before games.
Kaepernick showed his support for Bennett shortly after he shared his letter.
"The violation that happened against my Brother Michael Bennett is disgusting and unjust. I stand with Michael and I stand with the people," he said.
Bennett wrote that he's working with Oakland civil rights attorney John Burris to explore his legal options, including filing a civil rights lawsuit.
"The system failed me," he said. "I can only imagine what Eric Garner, Michael Brown, Trayvon Martin, Tamir Rice, and Charleena Lyles felt."
In a written statement to HuffPost, Black Lives Matter co-founder Patrisse Cullors condemned the alleged assault by police on Bennett. In collaboration with Color of Change, the social justice organization has created a petition demanding the department to release the names of the cops involved. Cullors added that they've been working with local groups to seek justice for those harmed by the Las Vegas police department.
"Michael Bennett and I met during Charleena Lyles' rally in August. He was very clear that he is an activist first," she said. "I can't believe that a month later I am supporting him as a victim of police brutality. As 45 and his administration continues to roll back the civil and human rights of Black people and other marginalized people, I believe it is our duty to show up and stand up for one another."
HuffPost has reached out to the Las Vegas police department and will update this story accordingly.
Before You Go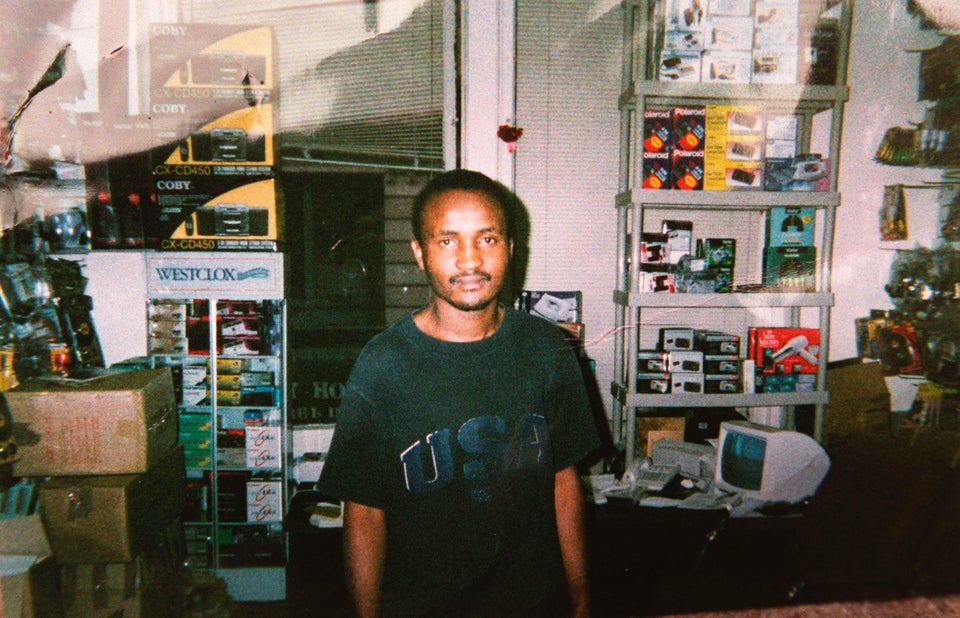 21 Times Cops Walked Free After Fatal Encounters With Black Victims
Popular in the Community