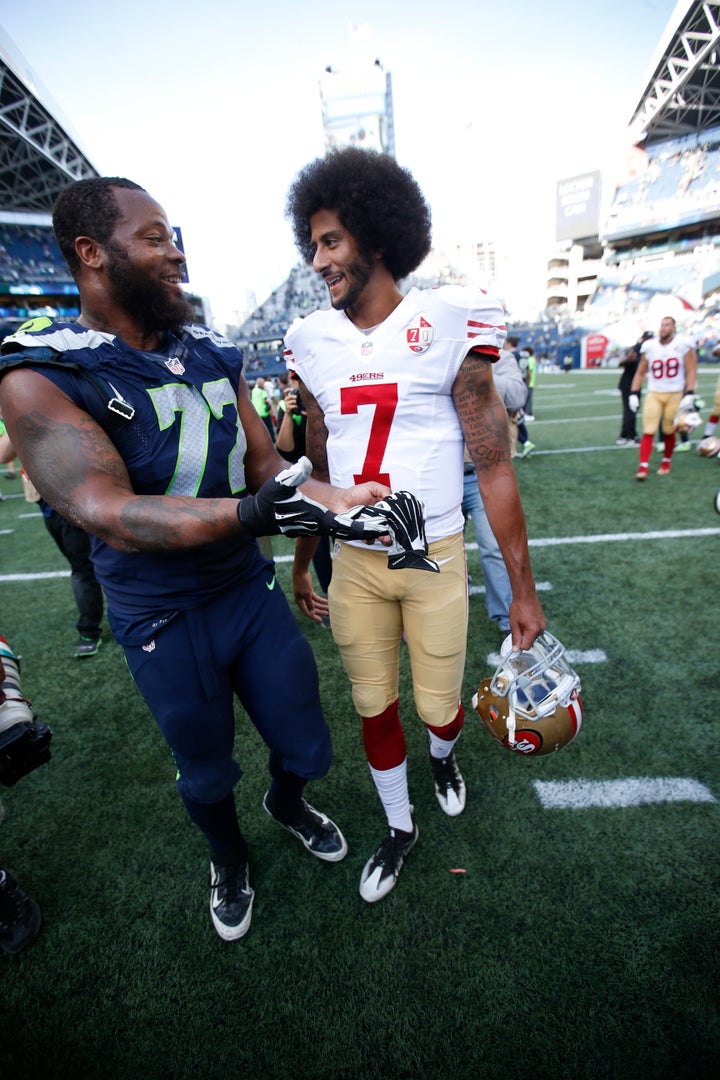 When teammate Cliff Avril ran a race last weekend to help raise money for juvenile Diabetes research, Bennett was there all day to offer his help. When Avril went to Haiti to build schools and help provide clean water, Bennett was there with his sleeves rolled up. He also takes many opportunities to visit juvenile detention centers and speak with kids.
And, when former San Francisco 49ers quarterback Colin Kaepernick stunned sports fans by kneeling during the national anthem, Bennett decided to sit down ― with law enforcement and community leaders in Seattle to learn about what he could constructively do to help answer questions about race.
This is why it's surprising to see how Bennett has drawn the ire of prominent sports journalists, including ESPN's Stephen A. Smith, as well as a local sports columnist. It's unfair that his name was dragged through the mud. Bennett is a unique person and by all accounts a great person ― and he has done nothing wrong.
In an article published two weeks ago in The Seattle Times, Matt Calkins heavily criticized the Seattle Seahawks star defensive end for lashing out at a local TV reporter who was questioning him after a game. Calkins didn't contact the TV reporter before publishing his column. If he had, he would have found out Bennett had privately apologized to him. Calkins penned an apology when he realized his mistake ― but the damage was done.
Bennett, who plays one of the league's most violent positions, is one of its most gentle and caring people. The former undrafted free agent is a highly dedicated member of the community and one of the team's most respected members.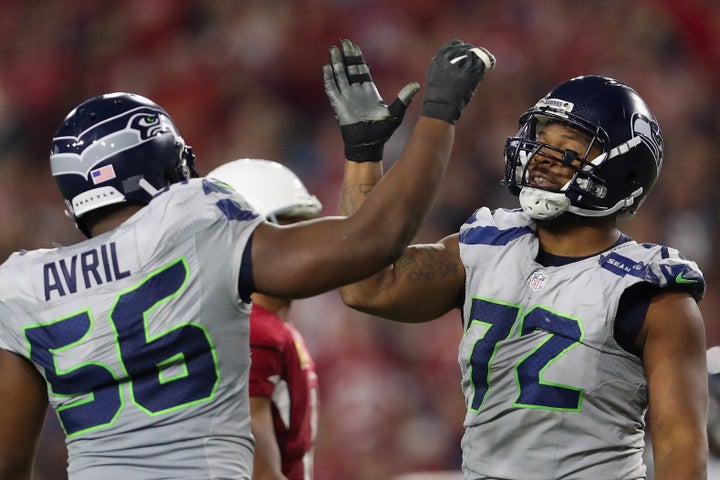 "Mike is a special person because he won't let anyone change his opinion on what really matters," Avril told me via text. "He will speak his mind no matter what! A lot of times athletes are afraid to voice their opinion because they want to be 'politically correct.' He wants to show that he's human just like the next but won't change who he is because he's a professional athlete!"
"I love the heck out of him," Seahawks coach Pete Carroll told me during the season. "Terrific team player."
Bennett ― whose family foundation helps prevent childhood obesity ― has told me several times that it saddens him to see children suffering. That's why he goes to the detention centers and why he speaks "with" the troubled youth, not "at" them, he says. 
In March, the 31-year-old Bennett announced that he would donate 100 percent of his endorsements to helping minority communities and empowering women of color. Additionally, he will also donate half of his jersey sales to inner-city garden projects.
"I was inspired by Chance the Rapper to 'think bigger' when he pledged one million dollars to Chicago kids and their school system," Bennett said in a statement, according to ESPN. "So, I'll be joining him by investing in the future of our youth. The system is failing our kids, and it will be up to the community and our leaders to help keep the hope alive by focusing on improving our education system and the future of our kids."
Professional athletes are under a social microscope. We expect them to make great plays and help "our teams" win games. But we also turn on them easily for things we perceive as mistakes.
"I know by responding to you I'm just making your job easier by giving you something else to yell about tomorrow, but you are spreading so much ignorance that it's hard to be silent," he wrote on Instagram. "You tell us we don't know anything, but we stand alongside people who have dedicated their lives to try and make change. We're stepping out on our platform to make a real, substantial impact, while you play the clown."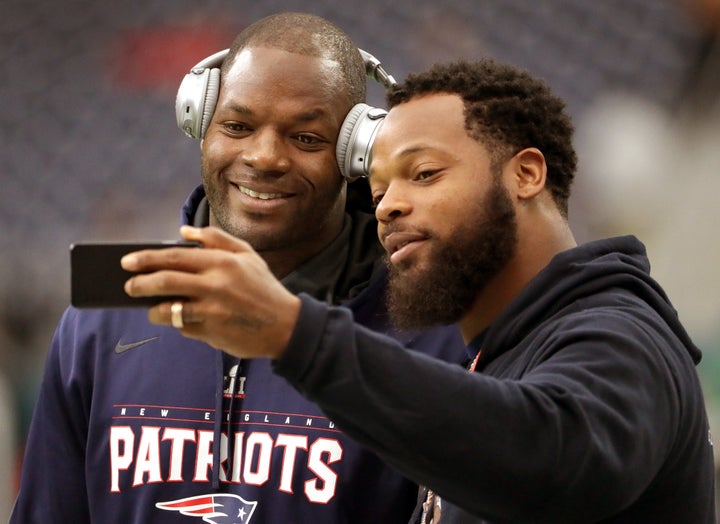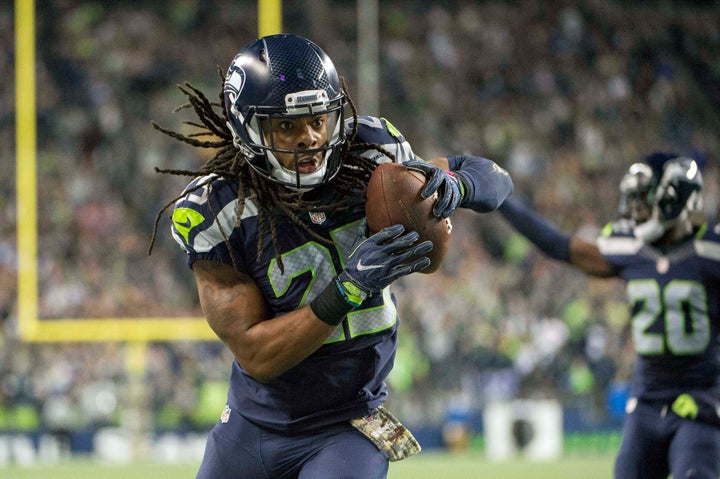 Justin Tuck is a two-time Super Bowl champion, former All-Pro and like Sherman, a close friend of Bennett's. He understands the significance of his friend's message, even if it's not always the most popular approach.
"Recently I've had opportunities to see how passionate he is about change," Tuck told HuffPost. "I think a lot of times he's misunderstood because he's brash in the way he goes about it. He's also very educated and understands the impact he can have because of his platform. I think he's utilizing it well."
"Athletes sometimes do the popular thing," Tuck added. "Mike understands these issues."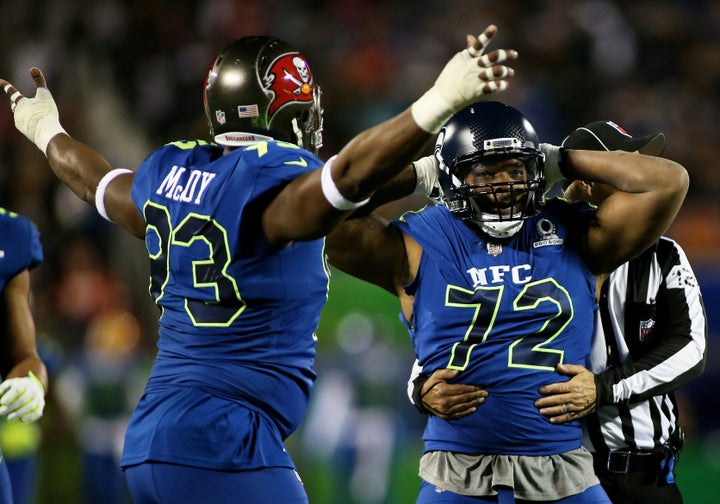 Bennett's honesty and conviction might scare people, but sports fans ― even those who disagree with his opinions ― should be promoting it. What matters is that Bennett doesn't merely have an opinion, but he believes in it strongly enough to stand up for himself.
"I love the city of Seattle," Bennett told me via text. "I will continue to be an outstanding member and do it organically. But if that makes me unliked I will still do it. I want to change the game on and off the field."
Calling all HuffPost superfans!
Sign up for membership to become a founding member and help shape HuffPost's next chapter