Billionaire media mogul and former New York City Mayor Michael Bloomberg has approved a plan to spend at least $80 million of his personal fortune on the upcoming midterm elections. His goal, as was first reported by The New York Times on Wednesday, is to help Democrats wrest control of the House from the GOP.
A political independent who has traditionally supported candidates on both sides of the aisle, Bloomberg said in a statement that while he doesn't "believe in partisanship" and doesn't much care for political parties, he'd decided to use his considerable wealth to buoy the Democrats because the GOP had "failed" to "prove they could govern responsibly."
"I've never thought that the public is well-served when one party is entirely out of power, and I think the past year and half has been evidence of that," Bloomberg said. "[Republicans] have done little to reach across the aisle to craft bipartisan solutions ― not only on guns and climate change, but also on jobs, immigration, health care, and infrastructure. As a result, Congress has accomplished very little."
Bloomberg, whose net worth has been estimated at over $51 billion, said some Republicans, like Arizona Sen. John McCain, have been taking "their constitutional and legislative responsibilities seriously ... But too many have been absolutely feckless, including ― most disappointingly ― the House leadership."
Democrats need 23 seats in November to have a majority in the House. The Times reported that most of the $80 million Bloomberg is planning to spend on the midterms will go towards supporting Democratic congressional candidates.
"To be clear: I have plenty of disagreements with some Democrats, especially those who seek to make this election about impeachment. Nothing could be more irresponsible," Bloomberg said. "But I believe that 'We the People' cannot afford to elect another Congress that lacks the courage to reach across the aisle and the independence to assert its constitutional authority. And so I will support Democratic candidates who are committed to doing both."
He added that he'll be supporting both Republican and Democratic gubernatorial candidates this year who have "shown strong leadership on gun safety, the environment, education, and other critical issues facing the country."
According to CNBC, Bloomberg's mammoth donation will place him in "the very top echelons of political spending." The hefty amount surpasses the $30 million midterm pledge recently made by GOP mega-donor Sheldon Adelson, and the reported $70 million that billionaire and liberal hedge-fund manager Tom Steyer has promised to spend to boost millennial voter turnout in November's elections and to bankroll a crusade to impeach Donald Trump.
Howard Wolfson, a former executive director of the Democratic Congressional Campaign Committee, is reportedly helping to oversee Bloomberg's spending effort. He told CNN that the media mogul plans to spend the money through his own super PAC rather than donating to Democratic Party committees or other groups.
"We will make sure that voters remember which members of Congress allowed the President to separate children from their parents," Wolfson wrote in a Wednesday tweet, referring to the Trump administration's zero-tolerance immigration policy that has led to the separation of families at the U.S.-Mexico border.
Bloomberg said this week that "tearing innocent children from their parents is un-American."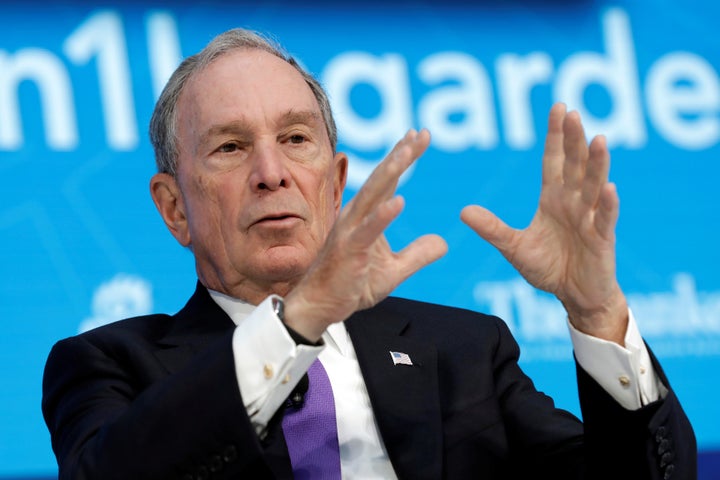 Popular in the Community