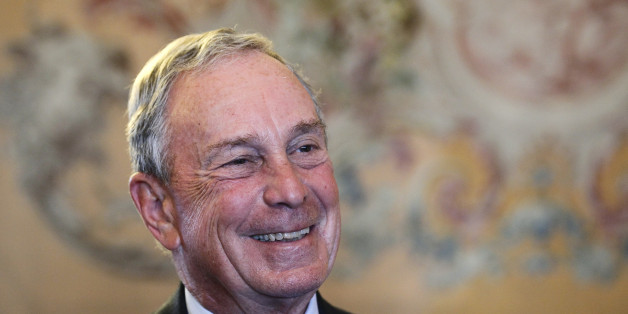 NEW YORK -- Michael Bloomberg began showing up again at his namesake financial data and media company earlier this year, just weeks after wrapping up three terms as New York City's mayor. He has since decided to resume his old role running the company, which he founded in 1981.
Bloomberg is now settling in as CEO, and on Wednesday he let the company's 16,000 employees know that he's trying to learn their names.
"Obviously, it'll take some time to learn everyone's name, so if I don't recognize you immediately, please bear with me," Bloomberg wrote in a memo obtained by The Huffington Post.
The former mayor, a technocrat renowned for seeking ways to improve the efficiency of businesses and political institutions, unsurprisingly offered a solution to make the process run more smoothly.
"One thing that helps are the badges we all wear around our necks," Bloomberg wrote in the memo. "Unfortunately, when one puts our B-unit on the same lanyard as the badge, 50% of the time we block our names and photos." (The B-UNIT is a small piece of hardware with a fingerprint scanner that allows users to access the Bloomberg terminal system.)
"It makes the memory process for someone my age difficult (and creates an issue for our hard working security guards)," he continued. "To help everyone, it makes sense to do what I do: badge on the lanyard, B-Unit in your pocket."
A spokesman for Bloomberg, the company, declined to comment for this article.

REAL LIFE. REAL NEWS. REAL VOICES.
Help us tell more of the stories that matter from voices that too often remain unheard.