 The 1970s are remembered as dark days for New York City, as it teetered on the edge of bankruptcy amid rampant crime, urban decay and population loss. While it feels like ancient history for New York now, those problems are mirrored in present-day Detroit -- but that could be a positive sign for the city, according to some top voices in the financial sphere.
"Detroit is like New York City back in the '70s," former New York Mayor Michael Bloomberg said Thursday. "When everybody had written us off, there were people who believed."
Bloomberg was at Wayne State University in Detroit for a graduation ceremony of the Goldman Sachs 10,000 Small Businesses program, for which he serves as an advisory council co-chair. He was joined by investor Warren Buffett, Michigan Gov. Rick Snyder and Detroit Mayor Mike Duggan, among others. Goldman Sachs launched the southeast Michigan and Detroit chapter of the 10,000 Small Businesses program with a $20 million commitment for small business loans, business education and grants.
Like New York 40 years ago, Detroit "is turning it around because of the people behind me," Bloomberg said of the 64 graduates and small-business owners, whose companies that make everything from socks to pickles and provide services from laying asphalt to kenneling dogs.
Detroit's similarities to '70s New York make for a seemingly dire environment for the small-business graduates. The city is currently involved in a federal bankruptcy trial that officials hope will allow it to shed debts and make crucial investments in crumbling services. The poverty rate is more than double the state average; the unemployment rate is the highest among the country's 50 largest cities. Detroit is also losing residents: At 700,000, the population is less than half its 1950 peak.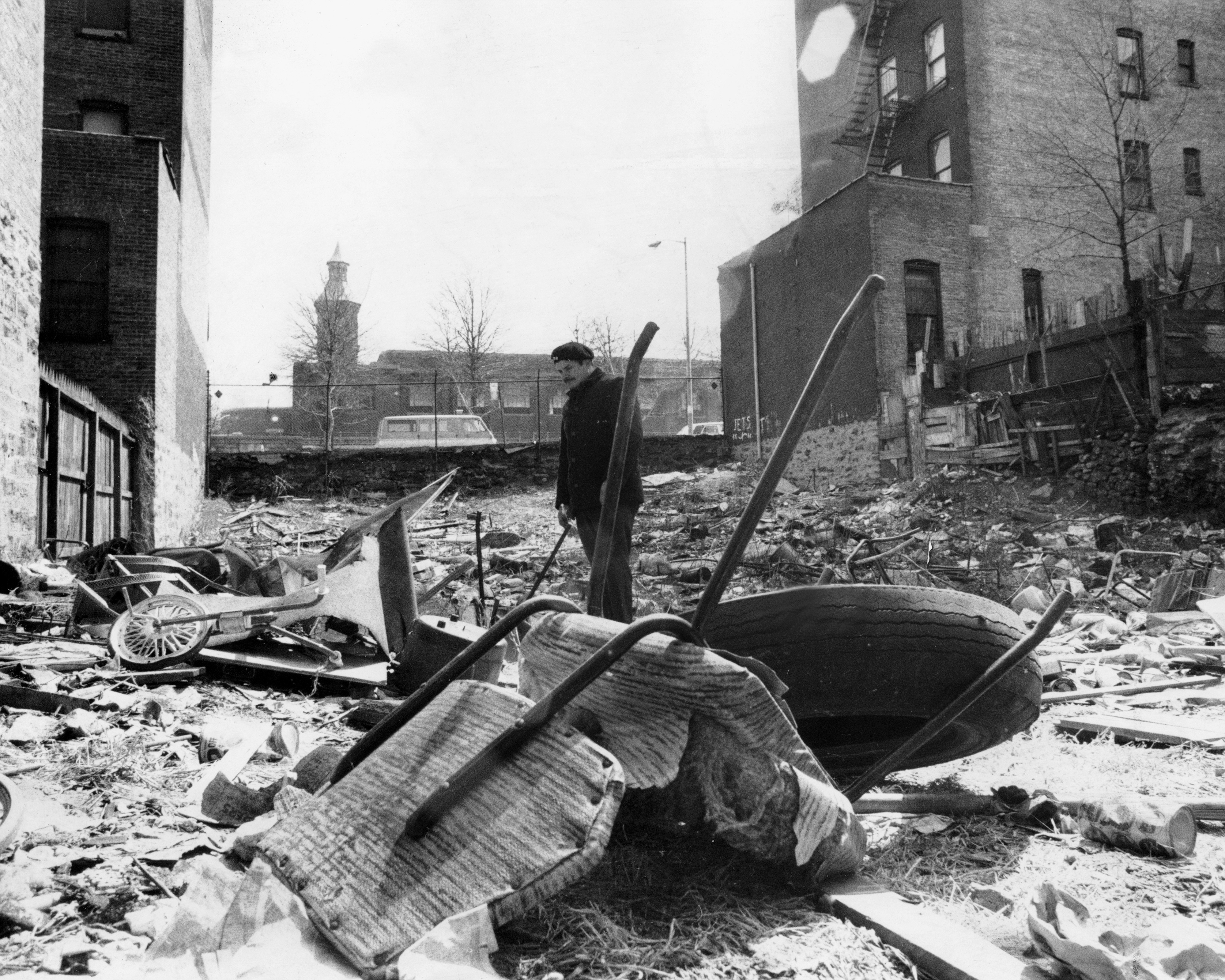 NEW YORK -- A high chain fence with barbed wire has not prevented a vacant lot on Amsterdam Ave. between 173rd and 175th streets in Washington Heights from becoming a dump, March 15, 1970. (Photo by Jack Clarity/NY Daily News via Getty Images)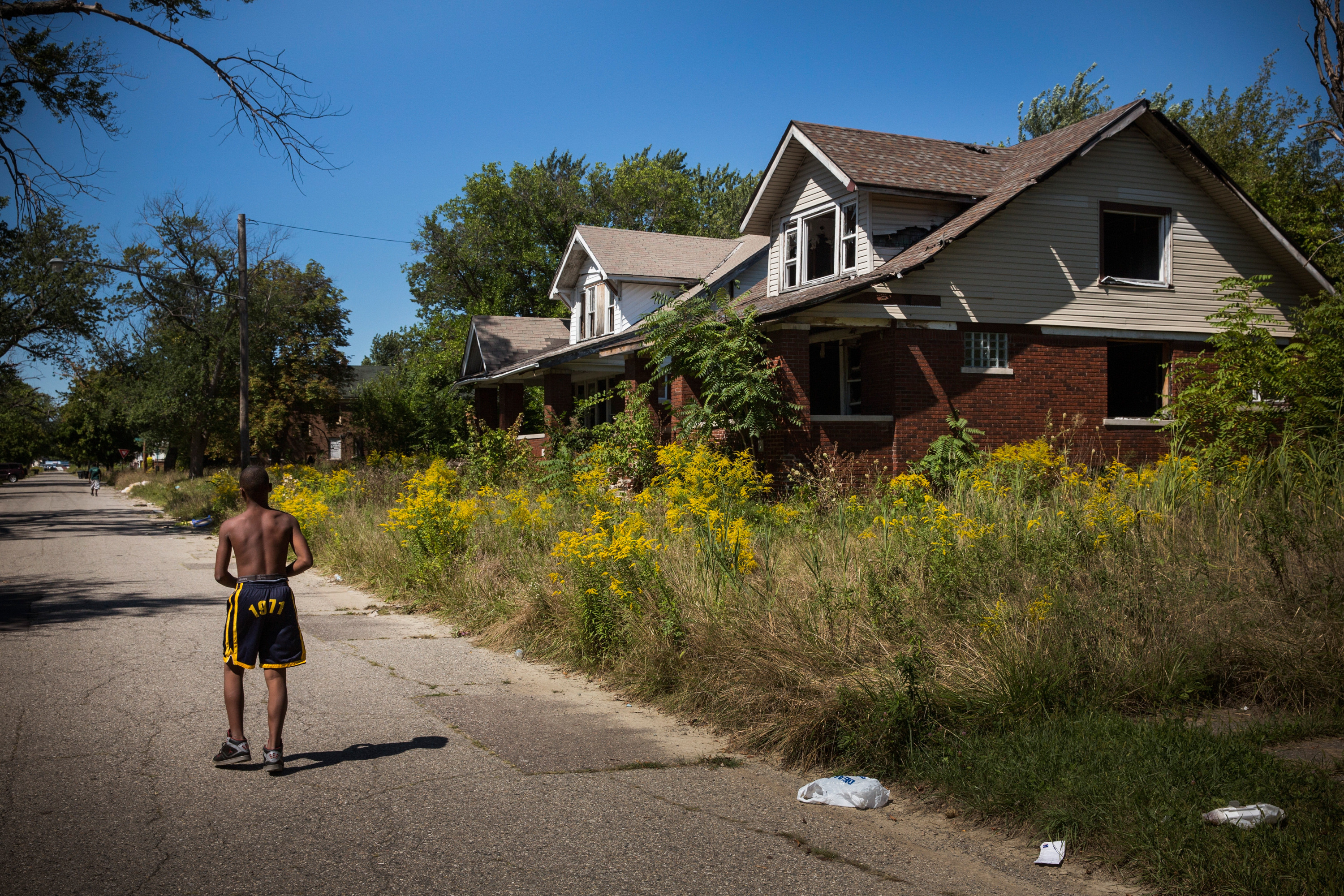 DETROIT -- A man walks by derelict houses in the Six Mile Gratiot neighborhood, Sept. 4, 2013. (Photo by Andrew Burton/Getty Images)
But Goldman Sachs Chairman and CEO Lloyd Blankfein reiterated Bloomberg's assertion, saying Detroit has the chance to come back.
"The prognosis going forward [in 1970s New York] was just terrible. It's hard to imagine now, if you didn't live through it, but the prospects seemed to be nil," Blankfein said. "If you add time, people, great leadership, like you also have here in Detroit and you got New York City ... Detroit has been there before and Detroit will be there again."
White House Senior Advisor Valerie Jarrett said Thursday that small businesses are key to cities' revitalization, in part because they provide job opportunities -- about two-thirds of jobs in the country are created by small businesses, she noted, though the Small Business Administration categorizes all companies with fewer than 500 employees as "small."
Carla Walker-Miller is one of the graduates of the small business program, and her energy auditing firm is an example of those job creators. She said Thursday that since starting the program, she had been able to hire 12 new employees. Her Detroit company's revenue had grown from $3.2 million to $5 million in a year.
"This is a city that overcomes," Walker-Miller said. "It's a city with heart, a city with soul, and a city that ultimately wins. Part of that win looks like growth, fueled by small businesses in Detroit."
Goldman Sachs has committed $500 million to more than a dozen sites nationally, and said that 64 percent of participants have reported an increase in revenues six months after graduation.
Related
Before You Go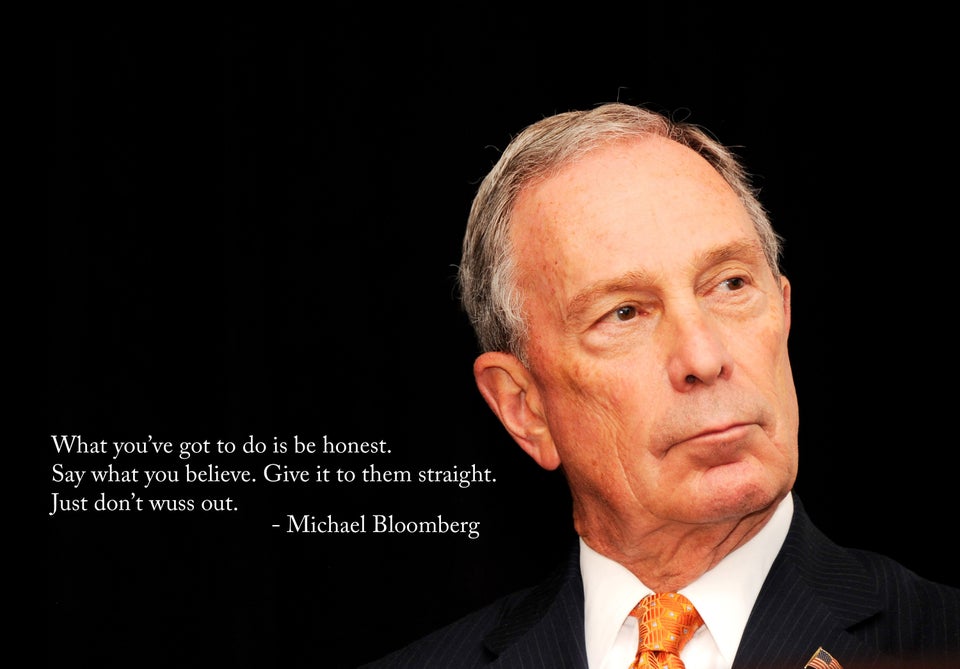 Mayor Bloomberg Quotes