New York City Mayor Michael Bloomberg gave $200,000 to Education Voters of Idaho, a nonprofit group championing three education reform laws known as Students Come First, which will be addressed on the Nov. 6 ballot as Propositions 1, 2 and 3.
The laws would limit collective bargaining rights for teachers, implement merit pay and eventually grant a laptop to every high school teacher and student. According to StateImpact Idaho, "Yes" votes will keep the laws in place, while "No" votes will repeal them.
EVI purchased television ads supporting the laws and originally meant to keep its list of donors secret, claiming the group was not a political committee with disclosure obligations. However, Idaho Secretary of State Ben Ysursa challenged the group's contention in court, and on Monday Fourth District Judge Mike Wetherell ruled that EVI was required to disclose campaign finance activity under Idaho's Sunshine act, KTVB reports.
The group released the names of its donors just minutes before Wednesday's 3 p.m. deadline; contributions totaled around $641,000, with Bloomberg giving $200,000, making him one of the group's biggest contributors.
"He's been interested in education, and Lori I think was telling him about it while we were up there, and he said, 'Give me a call, I'll see if I can help you,' or give his organization a call, I should say, and he'd see if he could help us," Butch Otter told the Spokesman-Review.
The impending vote on Props 1, 2 and 3 has stirred up quite a bit of controversy. Last month, a commercial opposing the reform measures that was filmed at Woodrow Wilson Elementary School in Caldwell drew the ire of reform supporters, who maintain politics and public schools should not coincide.
Caldwell School District Superintendent Tim Rosandick said he approved teachers union Idaho Education Association's request to film the commercial before the start of the school year in August. He said he was under the impression the ad would not imply any endorsement by the school district. However, a sign identifying "Wilson Elementary School" is visible in the background of one shot.
Support HuffPost
The Stakes Have Never Been Higher
Related
Before You Go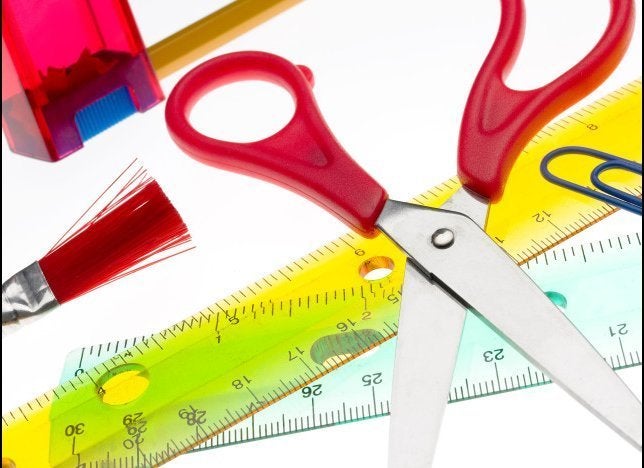 Teacher Spending On Students
Popular in the Community