 WASHINGTON -- New York City Mayor Michael Bloomberg called on President Barack Obama to take "immediate action" following Friday's mass shooting at Sandy Hook Elementary School in Newtown, Conn., which reportedly left at least 27 dead, including 20 children.
In a statement released Friday afternoon, Bloomberg noted that Obama rightly sent his condolences to the families in Newtown, but urged the president to immediately introduce reforms that would create more restrictions around gun control. He is the co-chair of Mayors Against Illegal Guns, a coalition of more than 600 mayors who support gun control initiatives, through which he issued the statement.
"The country needs him to send a bill to Congress to fix this problem," Bloomberg wrote. "Calling for 'meaningful action' is not enough. We need immediate action. We have heard all the rhetoric before. What we have not seen is leadership – not from the White House and not from Congress. That must end today. This is a national tragedy and it demands a national response."
Earlier in the day, the president addressed the shooting from the White House with a call for action to prevent such violence in the future. "We're going to have to come together to meaningful action on this, regardless of the politics," Obama said.
Bloomberg, one of the nation's most vocal proponents of gun control, expressed frustration at the lack of any such action on gun laws after the spate of mass shootings over the past several years.
"With all the carnage from gun violence in our country, it's still almost impossible to believe that a mass shooting in a kindergarten class could happen," Bloomberg wrote. "It has come to that. Not even kindergarteners learning their A,B,Cs are safe."
The mayor expressed similar criticism in the wake of the deadly movie theater shooting in Aurora, Colo., in July, which claimed 12 lives and injured dozens of others.
"I don't think there's anybody, any rational person, that seriously could argue that what we have and the way we enforce it prohibits carnage," Bloomberg said in July about the nation's gun enforcement laws. "There's 34 people killed every single day [nationwide]. We've killed more than 400,000 Americans since 1968, when RFK and Martin Luther King Jr. were assassinated. That is more Americans than died during WWII. So the argument that we can do with existing laws and stop this is just preposterous. It isn't worth having a discussion about."
His own proposal for gun control calls for a federal requirement for background checks at gun shows in order to deny individuals access to firearms if they have a criminal record or a history of mental illness. Bloomberg has also fought for updated and more streamlined databases on gun ownership and purchases that would enable law enforcement agencies to work together more efficiently.
For more updates, follow The Huffington Post's live blog.
Before You Go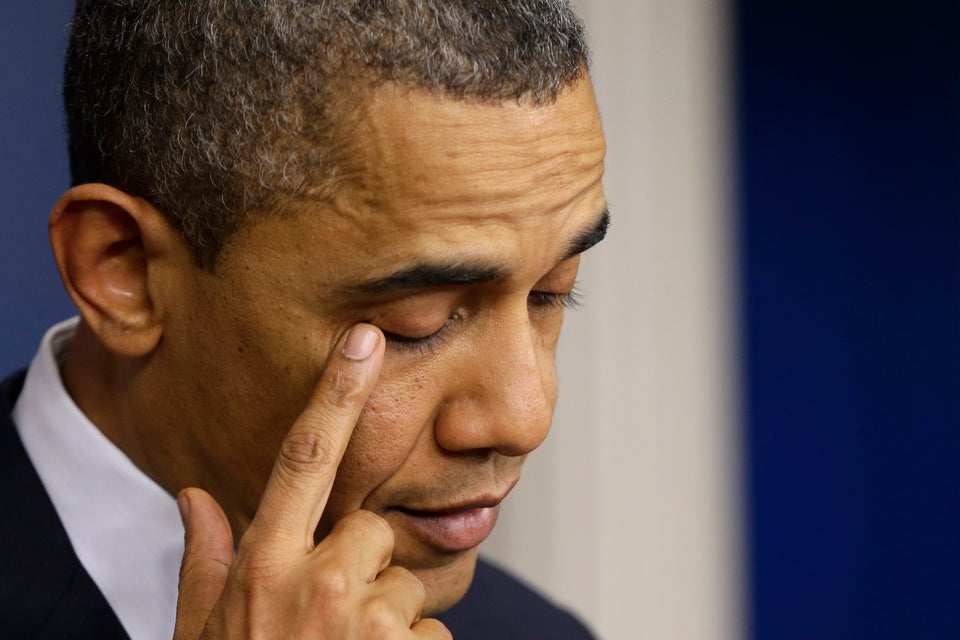 Five Years, 19 Mass Shootings, No Action
Popular in the Community