Former New York City Mayor Michael Bloomberg is sure he has a spot in Heaven.
At least that's what the founder of the group Mayors Against Illegal Guns told the New York Times in an interview published Tuesday:
Mr. Bloomberg was introspective as he spoke, and seemed both restless and wistful. When he sat down for the interview, it was a few days before his 50th college reunion. His mortality has started dawning on him, at 72. And he admitted he was a bit taken aback by how many of his former classmates had been appearing in the "in memoriam" pages of his school newsletter.

But if he senses that he may not have as much time left as he would like, he has little doubt about what would await him at a Judgment Day. Pointing to his work on gun safety, obesity and smoking cessation, he said with a grin: "I am telling you if there is a God, when I get to heaven I'm not stopping to be interviewed. I am heading straight in. I have earned my place in heaven. It's not even close."
According to the Times, Bloomberg plans to spend $50 million in 2014 to build an anti-gun violence group that could better battle the National Rifle Association.
Bloomberg has been quite vocal in the past about his support for measures to help prevent gun violence, including background checks. Before the Senate failed to pass a gun-buyer background check bill that was supported by nearly 90 percent of Americans in April 2013, Bloomberg encouraged people to reach out to lawmakers over the bill.
"Everyone's going to have to stand up and say 'yea' or 'nay,'" said Bloomberg, urging people to call their senators ahead of time and say, "'If you stand up and try to prevent [a gun massacre] from happening again, I will support you. If you do not, I will support whoever runs against you, no matter who they are or what party they are.'"
But despite his efforts, some have criticized Bloomberg's gun control push, including Sen. Heidi Heitkamp (D-N.D.), who said "I do not need someone from New York City to tell me how to handle crime in our state." While running to replace Bloomberg, now-New York City Mayor Bill de Blasio told HuffPost "there was a sort of incompleteness" to Bloomberg's approach on gun control.
Before You Go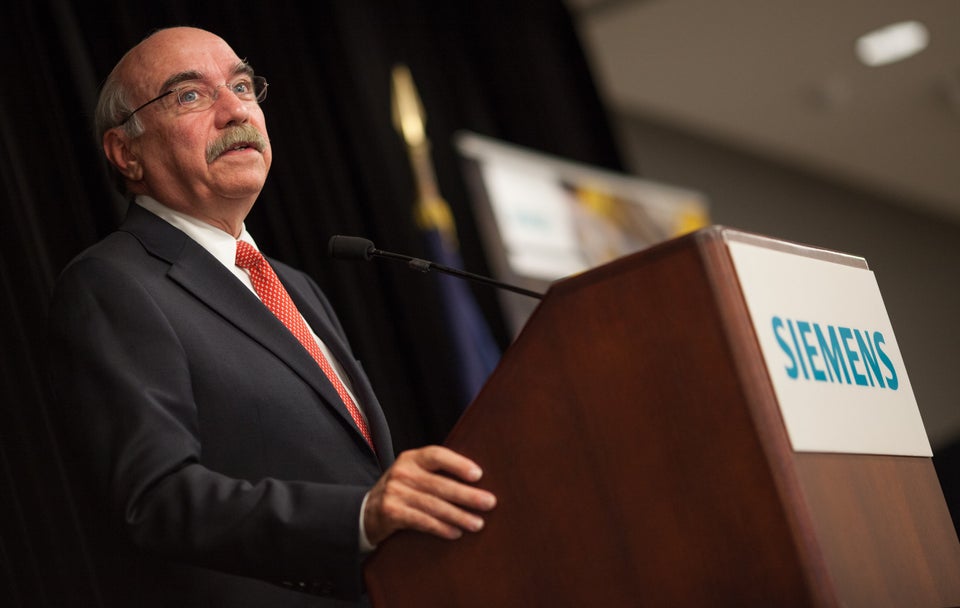 Mayors Of America's Largest Cities
Popular in the Community