New York City Mayor Michael Bloomberg endorsed President Barack Obama for reelection on Thursday, Bloomberg TV reported and The Huffington Post confirmed.
The mayor, an Independent, did not endorse a candidate in the 2008 election and hadn't seem poised to do so this time around either. But he said in an op ed published on his website that his eagerness to see action on climate change legislation persuaded him to back a second term for the president. Bloomberg also explained that while he admired Mitt Romney, his stance on a number of social issues gave him pause.
I believe Mitt Romney is a good and decent man, and he would bring valuable business experience to the Oval Office. He understands that America was built on the promise of equal opportunity, not equal results. In the past he has also taken sensible positions on immigration, illegal guns, abortion rights and health care. But he has reversed course on all of them, and is even running against the health-care model he signed into law in Massachusetts.

If the 1994 or 2003 version of Mitt Romney were running for president, I may well have voted for him because, like so many other independents, I have found the past four years to be, in a word, disappointing.
Bloomberg's endorsement was one of the few remaining with any political significance in the presidential race. It remains to be seen whether it comes too late in the cycle to make a difference. The mayor won't be hitting the stump for the president, owing to the massive cleanup job he must now oversee in the wake of Hurricane Sandy. But it appears that it was the storm itself that prompted him to offer up his support.
"The devastation that Hurricane Sandy brought to New York City and much of the Northeast – in lost lives, lost homes and lost business – brought the stakes of Tuesday's presidential election into sharp relief," Bloomberg said.
His endorsement seems likely to dominate the few remaining media cycles in the presidential race, if only for its unexpectedness. Just a week ago, Bloomberg had been highly critical of both Obama and Romney in an interview with The New York Times.
Obama said he was honored to receive the endorsement.
"While we may not agree on every issue, Mayor Bloomberg and I agree on the most important issues of our time -- that the key to a strong economy is investing in the skills and education of our people, that immigration reform is essential to an open and dynamic democracy, and that climate change is a threat to our children's future, and we owe it to them to do something about it," he said in a statement. "Just as importantly, we agree that whether we are Democrats, Republicans, or independents, there is only one way to solve these challenges and move forward as a nation -- together."
Before You Go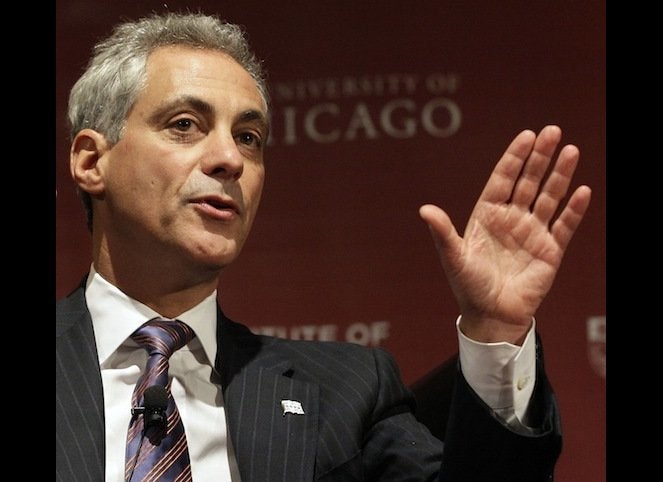 Obama Surrogates
Popular in the Community