Former New York Mayor Michael Bloomberg said Monday that he won't launch a third-party run for president, fearing a three-way race would divide voters and ultimately be settled by congressional Republicans likely to unite behind Donald Trump.
"I love our country too much to play a role in electing a candidate who would weaken our unity and darken our future -- and so I will not enter the race for president of the United States," Bloomberg wrote in an op-ed published in Bloomberg View, which he owns.
Bloomberg, who had hinted that he was "looking at all the options" for the 2016 race, has persistently stoked rumors of a presidential run. But he seemed to seriously consider entering this year's chaotic race after Trump's surge in the Republican field.
Bloomberg didn't mince words in his criticism of the GOP presidential front-runner.
I have known Mr. Trump casually for many years, and we have always been on friendly terms. I even agreed to appear on "The Apprentice" -- twice. But he has run the most divisive and demagogic presidential campaign I can remember, preying on people's prejudices and fears. Abraham Lincoln, the father of the Republican Party, appealed to our "better angels." Trump appeals to our worst impulses.

Threatening to bar foreign Muslims from entering the country is a direct assault on two of the core values that gave rise to our nation: religious tolerance and the separation of church and state. Attacking and promising to deport millions of Mexicans, feigning ignorance of white supremacists, and threatening China and Japan with a trade war are all dangerously wrong, too. These moves would divide us at home and compromise our moral leadership around the world. The end result would be to embolden our enemies, threaten the security of our allies, and put our own men and women in uniform at greater risk.
The New York Times reported in January that Bloomberg had consulted advisers about the possibility of a run and set a deadline of early March to make a decision.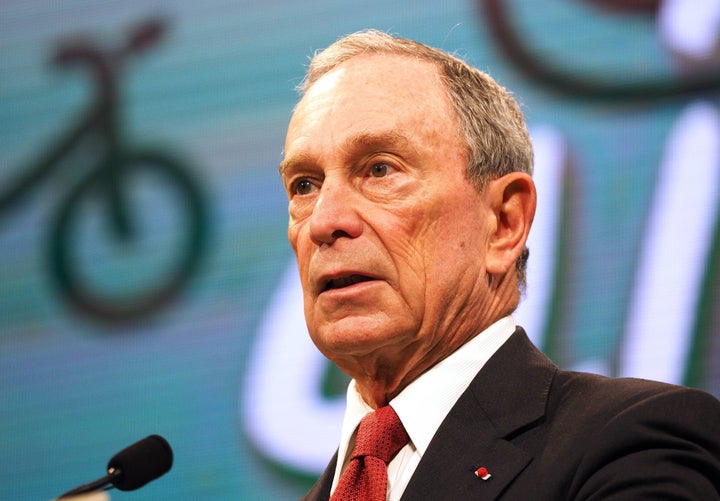 "I find the level of discourse and discussion distressingly banal and an outrage and an insult to the voters," Bloomberg said.
A Bloomberg campaign as an independent could have attracted moderate voters from both parties. But as Bloomberg noted on Monday, he would have faced an uphill battle.
"When I look at the data, it's clear to me that if I entered the race, I could not win. I believe I could win a number of diverse states -- but not enough to win the 270 Electoral College votes necessary to win the presidency," he wrote.
"In a three-way race, it's unlikely any candidate would win a majority of electoral votes, and then the power to choose the president would be taken out of the hands of the American people and thrown to Congress."
He said there was a "good chance" his candidacy would lead to the election of Trump or Sen. Ted Cruz (R-Texas). "That is not a risk I can take in good conscience," he wrote.
Bloomberg was elected mayor of New York City in 2001, running as a moderate Republican, though he was a Democrat before then. In 2007, during his second mayoral term, he switched his affiliation to independent. His centrist views made him a national political figure and fueled speculation that he would run for president as an independent.
Since leaving office in 2014, Bloomberg has continued to influence national politics, funneling millions of dollars into fighting climate change and promoting stronger gun control laws. He co-founded Mayors Against Illegal Guns, which merged into the gun safety advocacy organization Everytown for Gun Safety.
Before entering politics, Bloomberg made his name as founder and CEO of his eponymous financial media company. He returned to his post at the company after three terms as mayor.
As HuffPost's Michael Calderone reported in January, Bloomberg's consideration of a presidential run presented challenges for reporters and editors at his company. One editor quit over concerns that the news service would be unable to adequately cover the campaign.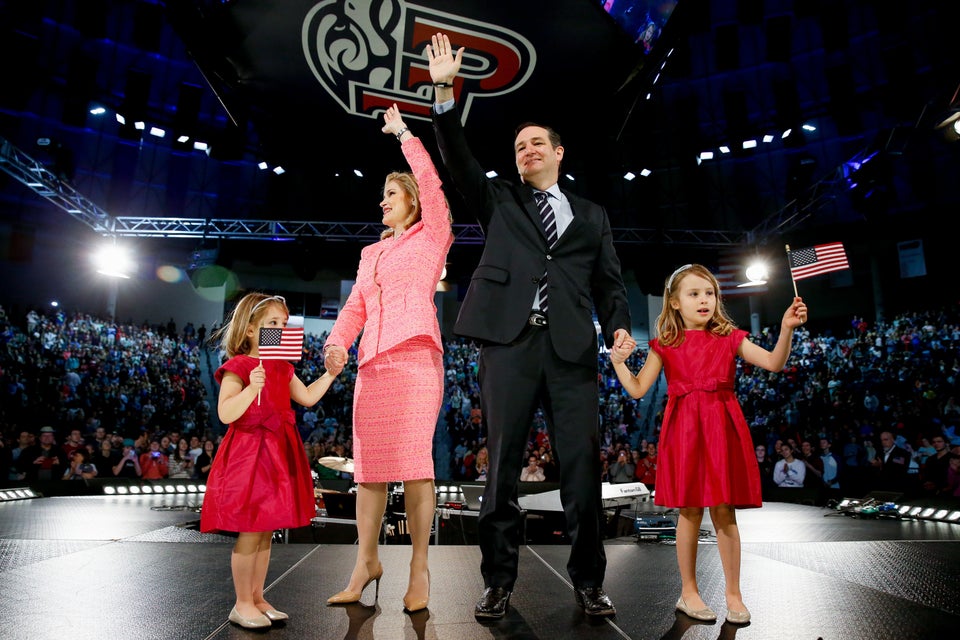 Declared 2016 Presidential Candidates
Popular in the Community