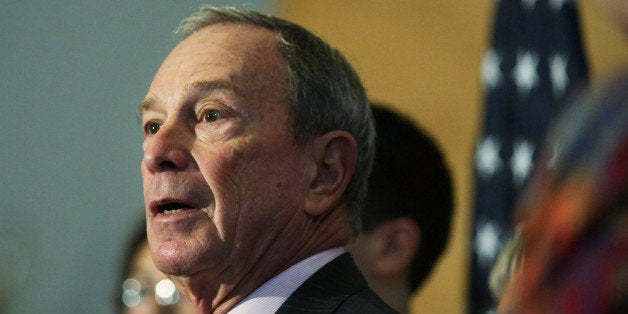 NEW YORK -- Though his name wasn't on a ballot Tuesday, perhaps the most influential figure on education issues during the election cycle was New York's outgoing mayor, Michael Bloomberg.
Though the 12-year mayor is leaving office -- and the city's progressive Public Advocate Bill de Blasio (D) is taking his place -- his legacy in remaking the city's schools was at the center of local and state elections nationwide, sometimes explicitly. With his national presence, deep pockets and brusque mannerisms, Bloomberg oversaw the nation's largest school district amassing both acolytes and pronounced resistance across the country.
On Tuesday evening, his signature reforms such as expanding charter schools and stats-heavy management of schools and teachers -- derided by critics simply as "corporate reform" -- were endorsed in places like Denver and Douglas County, Colo., but rejected in cities like Bridgeport, Conn., and New York. Also in Colorado, a major state initiative to raise taxes to increase school funding -- which both Bloomberg and teachers unions supported -- went down in flames.
"Michael Bloomberg keeps losing -- he lost big in Colorado," said Michael Petrilli, executive vice president of the Thomas B. Fordham Institute, a right-leaning Washington, D.C.-based think tank. "Some of the narrative that's been overblown is billionaires having this influence, but unions have all this money, too. It's an evenly matched cage fight."
In New York, de Blasio sailed to victory in part with an agenda that took Bloomberg's school reforms to task. He called for a moratorium on closing public schools and for charter schools to start paying rent. His banner proposal, though, was to tax the rich -- like Bloomberg -- to allow the expansion of prekindergarten.
"We aren't threatening anyone's success," de Blasio said in his victory speech. "We are asking those who've done very well to ensure that every child has the same opportunity to do just as well as they have. That's how we all rise together!"
While de Blasio's win indicates just how attractive his broad mandate was to New York voters, the failure of the Colorado tax measure shows that broader funding proposals might lack support. "People like taxing the rich to pay for education or pre-K, but they don't have the appetite to pay those taxes themselves," Petrilli said. "That creates a real dilemma for educators and for groups representing educators. Educators feel like they've been punished during the recession and have to make do with less, but they've not been able to convince taxpayers that it's time to turn the big spigot back on today."
The tax increase, known as Amendment 66, would have pumped $1 billion into recession-addled schools. It would have replaced the 4.6 percent state income tax with a new system that taxes citizens 5 percent if they make less than $75,000, and 5.9 percent if they make more. The amendment had broad financial backing from groups that are often at odds over school policy: Bloomberg, Bill and Melinda Gates, the national reform group Stand for Children and teachers unions. But it lost 66 to 34 percent.
"The disappointing result on Amendment 66 to improve education in Colorado comes at a time when states across the nation are struggling to close achievement gaps between students in lower-income communities with students making greater gains in more affluent school districts," said Dennis Van Roekel, president of the National Education Association.
Two school board elections in the same state, though, could be considered wins for the Bloomberg agenda. In Denver, candidates such as Rosemary Rodriguez and Mike Johnson, who support superintendent Tom Boasberg's Bloomberg-ian education reforms, beat his critics. Like Bloomberg, Boasberg has shut down underperforming schools and insitituted new teacher evaluations. The two candidates received donations from Bloomberg, an arm of Democrats for Education Reform, and Stand for Children.
In Douglas County, the Koch brothers' conservative American for Prosperity spent $350,000 to elect school board members who have ended tenure, encouraged public schools to compete with each other for enrollment, reset teachers' pay scales, and started a new school voucher program. (Bloomberg hasn't touched vouchers in New York). On Tuesday night, the incumbents won.
In a statement, former Florida Gov. Jeb Bush (R) celebrated the results. "Douglas County is doing what few other school districts in the nation have aspired to do," he said. "The school board and Superintendent Elizabeth Fagen decided that striving to be the best in Colorado no longer was sufficient. Instead, they set a goal of competing against the highest-performing states in the nation and countries across the globe."
In Bridgeport, a hotbed of recent political fights over education, the board flipped to a majority that opposes the Bloomberg education reform agenda. Democrats Dave Hennessey and Andre Baker, who oppose the leadership of superintendent Paul Vallas and Mayor Bill Finch, won.
Vallas has been called a "superstar" of the education reform world, having overseen school systems in New Orleans, Chicago and Philadelphia. But this year, critics accused Vallas of ratcheting up standardized testing and cutting school services. The NEA worked to support the new candidates' fight against Vallas, posting blogs with titles like, "Five signs that your superintendent stinks."
Overall, said Andy Rotherham, a former Clinton administration official who now oversees the consulting group Bellwether Education Partners, the elections gave reformers mixed signals. "Denver doesn't have the fireworks of some of these other places; they're just quietly, improving their schools," he said. "It's an interesting message. It's probably just reflective of the time we're in: Things are pretty divided."
Before You Go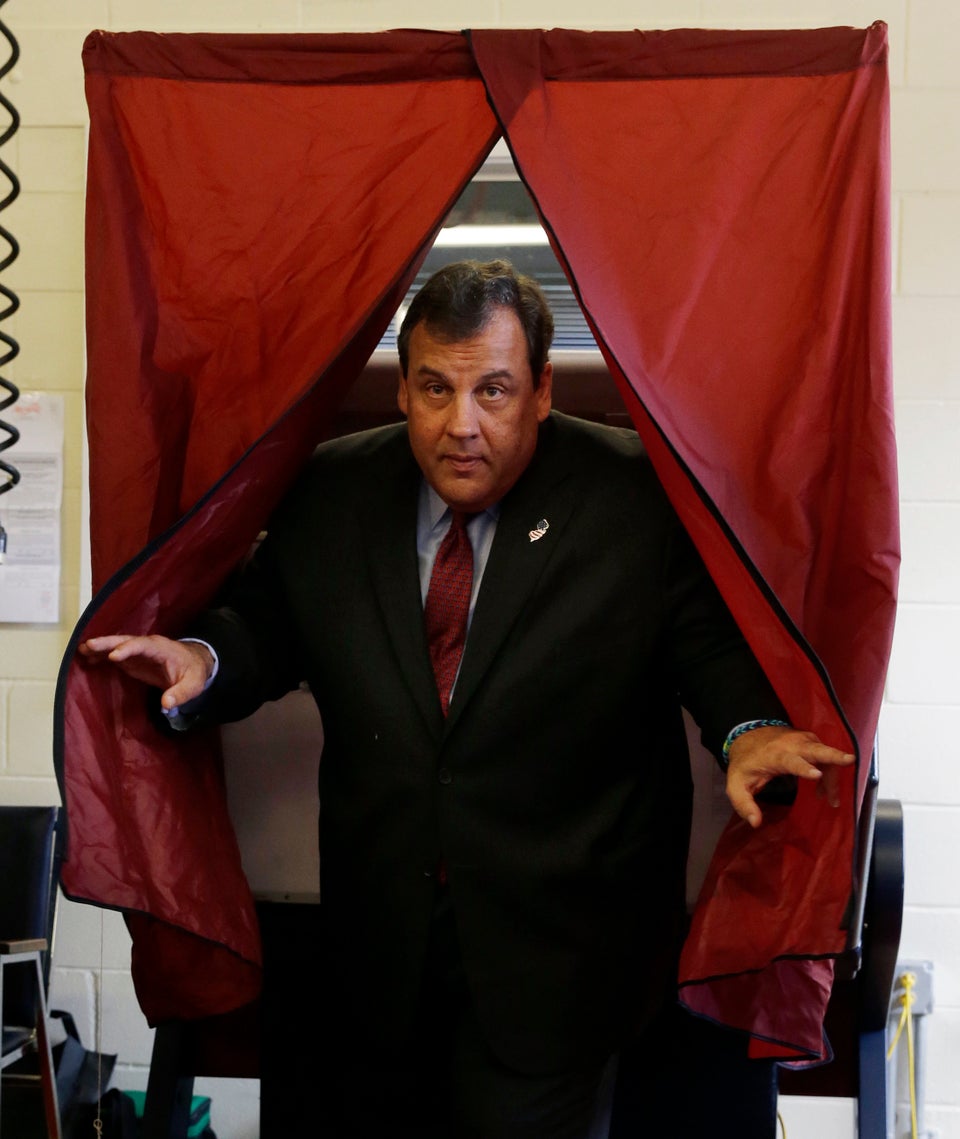 2013 Election Night: Winners & Losers
Popular in the Community