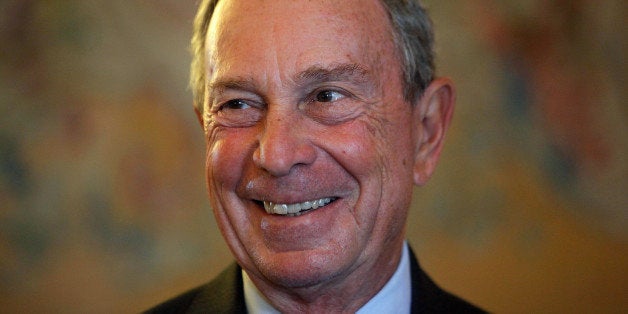 Michael Bloomberg wants America to have smarter, problem-solving cities, and he's banking on data to make it happen.
Bloomberg Philanthropies announced the launch of a $42 million initiative on Monday that will help 100 mid-sized U.S. cities better utilize data to serve their communities. The What Works Cities program partners with a handful of supportive organizations -- such as Results for America and the Sunlight Foundation -- to help local governments manage and analyze data to serve residents.
The initiative -- which is now accepting applications from cities with populations between 100,000 and 1 million -- will create open data programs that boost government transparency, help cities incorporate data into policy decision-making and fund efforts that best deliver positive results for citizens, among other functions, according to a press release from Bloomberg Philanthropies.
"Technology has unleashed an explosion of new information for city halls to work with," Bloomberg wrote in a blog posted on The Huffington Post on Monday. "The possibilities for how cities can use that data to improve lives -- and improve the way services are provided to citizens -- are limitless."
Louisville, Kentucky, has also used data made available through advancing technology to solve problems -- the city is bettering its fight against air pollution by asking volunteers to attach GPS trackers to their asthma inhalers so officials can see where residents are having the most trouble breathing.
Technical support and guidance through What Works Cities -- launched from within Bloomberg Philanthropies' Government Innovation portfolio -- will strive to help other communities solve similar problems, according to the former mayor of New York City.
Empowering local leadership is no new feat for Bloomberg Philanthropies. The group also runs the Mayors Challenge -- an ideas competition that inspires cities to push for progress on a number of public issues with out-of-the-box strategies.
Winners of the 2014 challenge were Barcelona, Spain; Athens, Greece; Kirklees in Yorkshire, U.K.; Stockholm, Sweden; and Warsaw, Poland.
To take action on pressing poverty issues, check out the Global Citizen's widget below.
REAL LIFE. REAL NEWS. REAL VOICES.
Help us tell more of the stories that matter from voices that too often remain unheard.
BEFORE YOU GO
PHOTO GALLERY
Mayor Bloomberg Quotes