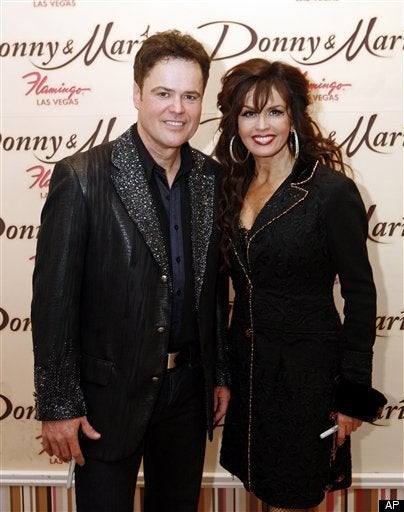 Marie Osmond's son Michael Blosil died on Friday night in Los Angeles after leaping to his death from his eighth floor apartment. He left a note as described towards the bottom of this story saying he intended to commit suicide after a life-long battle with depression. He was just 18.
Blosil was a student at The Fashion Institute of Design and Merchandising, the school on the LA season of "Project Runway" and on "The Hills." Police responded to a call shortly before 10 pm.
Michael had struggled with depression and in 2007, at age 16, he went to rehab for undisclosed reasons. His friends and roommates told authorities on Saturday that he was clean and sober at the time of his death.
Michael's best friend and his roommate were with him the night of his death, and you can read their story here.
In March 2009 Marie gave an interview to People magazine saying he was out of rehab and better,
"Those kinds of things are really very hard for a teenager to deal with," she tells PEOPLE. "And if he ever wants to talk about it ... he will, but it has to be their choice. It's not my choice."

Now out of rehab, Michael Blosil is finishing up his last year of high school while living with his mom in Las Vegas (where she and brother Donny headline in a show at the Flamingo). "I couldn't be more proud of him," says Osmond. "He's got a 3.9 GPA in high school. He's looking at scholarships to some wonderful colleges."
Marie and her husband Brian Blosil split in 2007 after 20 years of marriage and eight kids, five of whom (including Michael) were adopted.
Entertainment Tonight broke the news of his death with the following:
Osmond family members have notified ET that Marie Osmond's son Michael Blosil leapt to his death Friday night in Los Angeles. Contacted by phone this morning, Donny Osmond tells us: "Please pray for my sister and her family."

Here are the details: Michael, who was in his late teens and is one of Marie's eight children, died after jumping from his downtown Los Angeles apartment at about 9 p.m. on Friday night. He left a note explaining he intended to commit suicide due to his life-long battle with severe depression that left him, he said, feeling as if he had no friends and could never fit in.

We're told that his mother Marie, who helped him fight the condition throughout his life, is devastated by the loss. Donny and Marie's Las Vegas show has been cancelled tonight.

Marie was hospitalized in 2006 for what the National Enquirer called a suicide attempt of her own, a claim she denied.
She released a statement:
"My family and I are devastated and in deep shock by the tragic loss of our dear Michael and ask that everyone respect our privacy during this difficult time."
Popular in the Community