WASHINGTON -- Michael Boggs, President Barack Obama's beleaguered judicial nominee, may have some explaining to do to senators already skeptical about his record on abortion rights.
Boggs, a former Georgia state legislator up for a lifetime post on the federal bench, has taken significant fire from Democratic lawmakers and progressive groups over his conservative record on gay rights, civil rights and abortion. He defended his past votes before the Senate Judiciary Committee earlier this month, and made the case that he had no idea of the public safety risks associated with one controversial measure he voted for that would have required doctors who perform abortions to post their profiles online along with the number of abortions they'd performed every year.
But an audio recording of that March 2001 debate in the Georgia House, obtained Tuesday by The Huffington Post, makes it clear that legislators -- including Boggs, who was serving at the time -- knew what the amendment would do and why it was so dangerous. It had already been rejected by the Georgia Senate.
Listen to the recording here:
"What the Franklin amendment did was say that ... people that performed abortions, that they would have to report how many they were performing a year," state Rep. Larry Walker (D) said as the measure came up for a vote. "Everybody in the Senate agreed that this was bad because it's probably going to cause some people to be harmed, to be honest with you. Maybe killed."
Asked by State Rep. James Mills (R) to explain what the amendment does, Walker spelled it out again.
"I just reminded you," Walker said, "as to doctors that are performing abortions, they have to report how many abortions they are performing a year."
Mills pressed Walker on why that could lead to a doctor losing his or her life.
"Have you heard about these clinics being bombed and these people being shot?" asked Walker. "If the word goes out ... this very well could cause that. In fact, I had a leading Republican over there [in the Senate] say, 'We're for right to life. Not this kind of thing.'"
When Mills argued that any legislation comes with risks and said that shouldn't stop legislators from passing things they support, Walker cut him off.
"How many appendectomy doctors do you know that their clinics have been bombed? Pediatricians? Or heart specialists?" asked Walker. "Let's be realistic about it ... If you put out on the Internet that these people are performing abortions, the next thing you know, some of the radicals will want to shoot them and kill them and bomb them and everything else that's going on. It's the real world."
The amendment ultimately failed to pass. But Boggs, who was there to hear his colleagues' critiques of the measure, voted in favor of it.
Boggs told senators this month that he didn't realize the risks of the measure because it came up as a floor amendment versus a bill, which meant he didn't have enough time to examine it. More than one Democrat on the committee was perplexed by his comments, as well as his claims that he'd never heard of cases of a health clinic being attacked or a doctor being murdered by radical anti-abortion protesters.
"There is clearly a very powerful history of violence linked to doctors providing these services," said Sen. Richard Blumenthal (D-Conn.). "I find frankly incredible the idea that you would not understand that this amendment would put doctors at risk."
"Doctors were murdered for this, and yet you were not aware of that at all?" asked Sen. Al Franken (D-Minn.).
"I wasn't," Boggs replied. "That was probably attributable to the fact that this was a floor amendment to a bill ... and not something that I had an opportunity to study."
A look back at stories featured in major newspapers in early 2001 shows a number of pieces about violence being directed at physicians performing abortions, even in Boggs' home state paper. The Atlanta Journal-Constitution ran an editorial in February 2001 -- a month before the Georgia House vote -- highlighting the risks of the abortion amendment and recent attacks on physicians.
"Within the past six years, at least five abortion-providing doctors have been murdered, and dozens of others have been harassed with bomb scares and threats to harm patients and medical personnel," reads the editorial, which is not available online.

"State Reps. Brian Joyce (R-Lookout Mountain) and Bobby Franklin (R-Marietta) ... tried to add numerous anti-abortion amendments to the bill," it continues. "Franklin was finally successful in tacking on one to require doctors to disclose the number of abortions they perform. That, of course, will simply make the doctors, their offices and patients easy targets."
The New York Times ran a March 2001 editorial, "Defending Abortion Rights," that raised concerns about "a widespread network of anti-abortion terrorists intent on depriving citizens of their constitutionally protected right to have access to reproductive health services, including abortion." A few days later, the paper featured a letter by the chairman of the American Medical Association citing seven murders of abortion providers in the previous eight years.
In late March of 2001, the Atlanta Journal-Constitution ran another story, "Court Upholds Abortion Doctor 'Wanted List,'" about activists being allowed to make posters depicting abortion providers as "baby butchers" but being liable if their material authorized violence against doctors.
Boggs told senators this month that, in hindsight, he was "regretful" that he voted for the 2001 abortion measure.
Boggs' nomination is pending before the Senate Judiciary Committee, which could hold a confirmation vote as soon as next week. It's unclear if he has the votes to advance -- he would need at least two Democrats to side with all Republicans on the panel -- but even if he does, Senate Majority Leader Harry Reid (D-Nev.) has announced his opposition and signaled that he may not let him get a floor vote.
Boggs was part of an all-or-nothing package of six judicial nominees that Obama agreed to with Georgia's two Republican senators, Johnny Isakson and Saxby Chambliss. Isakson told The Huffington Post this month that senators can vote how they choose on Boggs and it won't thwart the package deal.
"Our deal was that the committee would hear all seven of them and the committee would vote whichever way they vote," said Isakson. "Beyond that, there was no deal."
The White House did not immediately respond to a request for comment.
Support HuffPost
The Stakes Have Never Been Higher
Before You Go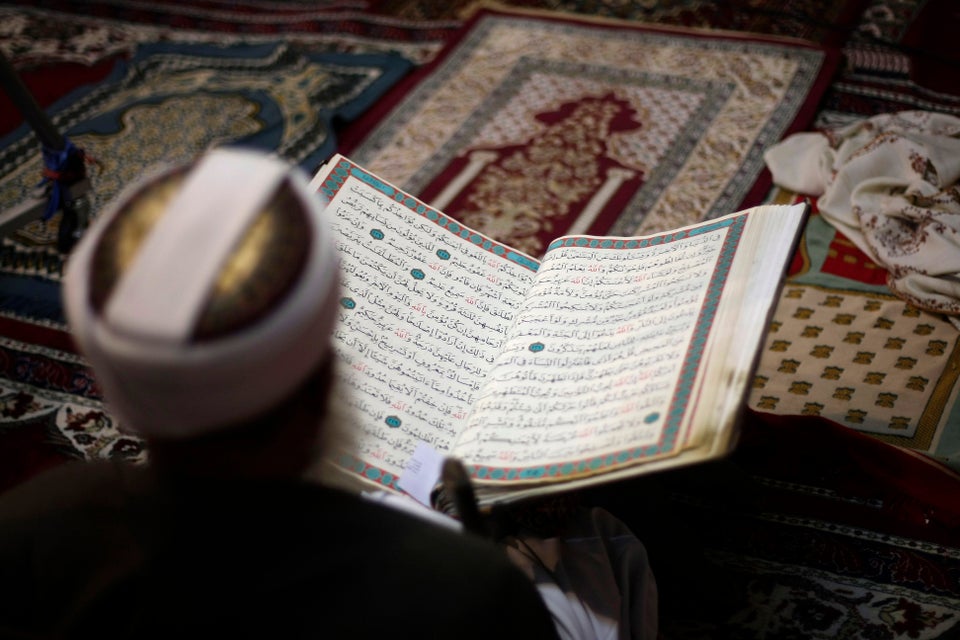 Strange Places For Anti-Abortion Measures
Popular in the Community