WASHINGTON -- One of President Barack Obama's most beleaguered judicial nominees, Michael Boggs, finally got his Senate confirmation hearing on Tuesday. And it wasn't pretty.
One by one, for nearly two hours, Democrats on the Senate Judiciary Committee laid into Boggs over his record on gay rights, civil rights and abortion. Progressive groups have been doing as much for months, given Boggs' track record as a social conservative during his time as a Georgia state legislator from 2000 to 2004. Among other things, Boggs voted to keep the Confederate insignia on the Georgia state flag, to pass a constitutional amendment banning same-sex marriage and to impose tighter restrictions on access to abortion.
Sen. Dianne Feinstein (D-Calif.) flat-out told Boggs she wasn't sure she could support him getting a lifetime seat on the U.S. District Court for the Northern District of Georgia given his past votes, despite his assurances that he would follow legal precedent if confirmed as a federal judge.
"My vote depends on whether I believe that or not," Feinstein said. "For my vote, I have to have certainty. I don't know quite how to get it, in view of this record. I just want to put that out there publicly."
Sen. Al Franken (D-Minn.) said he felt misled by a private conversation he had with Boggs about his votes for keeping the Confederate insignia on the state flag. He went back and forth with Boggs for several minutes, replaying a conversation in which Boggs told him the only reason he voted for it was because his constituents wanted the right to vote on a referendum on the matter. But it turned out there was no referendum attached to those votes, and Boggs never introduced one.
"I hear wonderful things about you," Franken said to Boggs, but this was a "slight misrepresentation" of your record.
Boggs replied that his constituents believed a vote for that measure might result in a referendum. He also distanced himself from the issue, saying it was "very difficult" to decide what to do and he only voted to keep the Confederate insignia because his constituents wanted it, not because he believed it was right.
"It was an agonizing opportunity, 17 days into my legislative career," Boggs said, "addressing this challenge between voting the will of my constituents versus voting for what I believed conscientiously was the correct thing to do."
Under more questioning from Sen. Dick Durbin (D-Ill.), Boggs said he was "offended" by the Confederate insignia and was "glad the flag was changed" to get rid of it. He said he was sensitive to the black community and the view that the flag is a symbol of racism and oppression, and he meant no disrespect with his vote.
"If someone is accusing someone of being a racist, I don't know how you disprove that," he said.
In addition, several Democrats took Boggs to task for a measure he supported in 2001 that would have required doctors to post information online about the number of abortions they'd performed. Boggs said that in hindsight, he was "regretful" he voted for the measure, given the public safety risks it meant for doctors. He emphasized that it was a floor amendment to a bill that he didn't know was coming and didn't have time to talk to his colleagues about it.
But Democrats were puzzled as to why Boggs didn't realize the potential danger the amendment posed until after the fact.
"There is clearly a very powerful history of violence linked to doctors providing these services," said Sen. Richard Blumenthal (D-Conn.), who chaired the hearing. "I find frankly incredible the idea that you would not understand that this amendment would put doctors at risk."
"You were a state legislator at the time and you weren't aware of any of the public safety issues that were involved around this whole issue?" Franken asked. "Doctors were murdered for this, and yet you were not aware of that at all?"
"I wasn't," Boggs said. "That was probably attributable to the fact that this was a floor amendment to a bill ... and not something that I had an opportunity to study."
"Thirty-seven years old. A state legislator. Were not aware of anything," Franken replied. "Okay."
Sen. Chris Coons (D-Del.) raised ethical concerns about the fact that Boggs, as a judicial candidate in September 2012, made a contribution to a political group. Boggs said he wasn't sure if it was a problem because he didn't know if the group, Georgia Conservatives in Action, qualifies as political, but Coons said it endorses candidates, including some running for Congress.
"That is an issue that is of some concern to me in terms of crossing, I think, a line that's fairly clear," Coons said.
Coons also asked Boggs about his role on the Democrats for Bush National Steering Committee in 2004, when he was a judicial candidate -- something Georgia judicial ethics also says is not allowed. Boggs said he had no idea he was on that committee and only found out recently.
"To my knowledge, I had never been a member of that committee," Boggs said. "It was only through this process that I discovered I had been listed." He said he thinks he ended up being listed as a member, without his permission, because he attended a meeting prior to a 2004 fundraiser with President George W. Bush. He said he didn't attend the actual fundraiser or make a political contribution.
Throughout the hearing, Boggs reiterated that his personal views on abortion rights and same-sex marriage are "irrelevant" to how he would act as a federal judge. He also said he doesn't think "my legislative record that's a decade old is indicative" of how he would serve on the federal bench.
Asked if he would support a constitutional amendment banning same-sex marriage, as he did as a state legislator, Boggs said no. He said he would uphold current laws, including the Supreme Court's ruling last year that struck down a piece of the federal Defense of Marriage Act.
Sen. Patrick Leahy (D-Vt.), who typically chairs the committee, wasn't at Tuesday's hearing. But he issued a statement emphasizing that no senators on the committee are bound by the agreement that was struck between the White House and Georgia's Republican senators to support Boggs as part of an all-or-nothing package of six judicial nominees. The White House has maintained it had to compromise on Boggs to get other Democrat-backed nominees into the package. And compromise it did: Four of the seven nominees are GOP picks, and only two are black, despite the state's large black population. But the tradeoff is that long-empty seats can get filled.
Leahy made it clear he had no part in that agreement.
"Some press accounts have described six of these nominees as being a 'package deal' that was negotiated between the Georgia Senators and the President," Leahy said. "I have noted before that there is no 'deal' negotiated with me as chairman of the Senate Judiciary Committee or with any of the other Senators. The constitutional responsibility of advice and consent resides with each individual Senator, and there is no such thing as a binding deal that negates each Senator's responsibility to determine the fitness of a judicial nominee for a lifetime appointment."
None of the Georgia judicial nominees will be voted on just yet. The committee is keeping the record open for a week to allow time for senators to pose follow-up questions to the nominees. After that, Leahy will decide when to reconvene to vote on the group.
Senate Majority Leader Harry Reid (D-Nev.) declined to back Boggs in a news conference with reporters.
"I'm not going to make a decision on Boggs until the committee acts on it," Reid said.
Blumenthal, who has previously raised concerns about Boggs, told The Huffington Post after the hearing that he is going to carefully review what Boggs said in Tuesday's hearing before deciding how he'll vote.
"He certainly strongly disavowed some of his past statements and stances," Blumenthal said. "I have to assess the sincerity and significance."
UPDATE: White House press secretary Jay Carney reiterated the president's support for Boggs later Tuesday, and said he would urge Democrats to compromise in accepting Boggs.
"The president believes that he is qualified and ought to be confirmed, yes," Carney said during his daily briefing.
Michael McAuliff contributed reporting.
Before You Go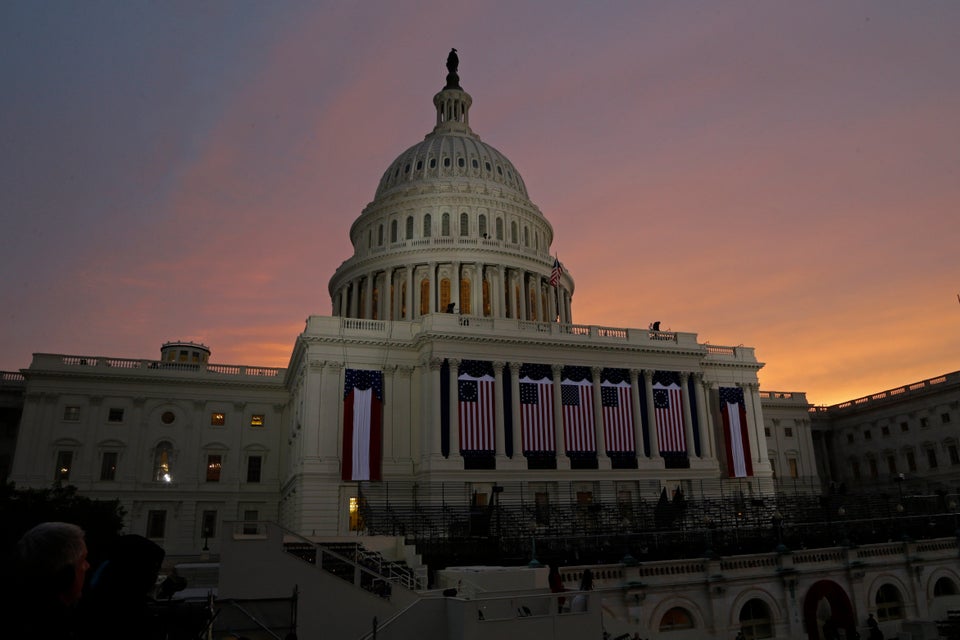 U.S. Capitol Photos
Popular in the Community