WASHINGTON -- President Barack Obama has now infuriated abortion rights advocates, civil rights leaders and Democratic lawmakers in his push to confirm a Georgia judicial nominee they argue is too socially conservative.
NARAL Pro-Choice America announced Wednesday that it is launching a new campaign to defeat Georgia state Judge Michael Boggs, whom Obama nominated in December to serve on the U.S. District Court for the Northern District of Georgia. The group is alarmed by votes that Boggs took -- as a state legislator in the early 2000s -- to "channel funds to anti-choice crisis pregnancy centers and make a parental consent law even more extreme," according a petition emailed to NARAL supporters.
"We're disappointed that pro-choice President Obama nominated someone who doesn't share our pro-choice values. We agree with the president on a lot of things, but not this pick," reads the email. "Speak out now and call on your senators to oppose a nominee who can't be trusted with our rights."
Boggs has already come under fire from civil rights icons Joseph Lowery and Rep. John Lewis (D-Ga.) -- both of whom were awarded the Presidential Medal of Freedom by Obama -- for a vote Boggs took in opposition to removing the Confederate insignia from Georgia's flag. They teamed up with Georgia's Democratic congressional lawmakers in December to urge Obama to rescind Boggs' nomination and start the process over.
Lowery, for one, was so baffled by the president's choice that he said it must have been a staff error. "I think [Obama] must have left it to somebody else," Lowery told HuffPost last month. "It was a mistake."
As if that isn't enough pushback from his base, Obama may also have to contend with anger from LGBT rights groups over Boggs' past vote against same-sex marriage.
"There's no question that he has a number of very troublesome positions," said Fred Sainz, a spokesman for the Human Rights Campaign. "We are closely examining his record. Typically, we don't develop a position until after there's a hearing."
Another progressive group, Democracy for America, is signaling that it may get involved too.
"It's downright appalling that the Obama administration would give in to right-wing obstruction and nominate ... an anti-choice, anti-equality candidate for the federal bench," said Neil Sroka, Democracy for America's spokesman. "Putting forward a right-wing candidate that would make George W. Bush think twice for a lifetime judicial appointment isn't horse-trading; it's caving on core progressive values, period."
Sroka added, "We'll most likely be supportive of opposition efforts in any way we can."
Boggs appears so out-of-step with Obama's past nominees because he is part of an all-or-nothing package of six judicial nominees agreed to by the president and Georgia's two Republican senators, Saxby Chambliss and Johnny Isakson, months ago. Obama made some pretty big concessions: Four of the six nominees are GOP picks, and just one of the six is African American -- a lack of diversity that Georgia Democrats argue doesn't reflect the population those judges will oversee.
Still, the trade-off for the White House is that the deal allows some Georgia nominees to move forward after years of going nowhere.
There haven't been any signs that Obama is about to mess with the deal he cut with the Georgia senators. A request for comment from the White House was not returned.
But the damage control campaign has begun: Earlier this month, top Obama adviser Valerie Jarrett met privately with members of the Congressional Black Caucus to try to reassure them about the president's commitment to diversity on the federal bench.
None of the Georgia nominations has moved since Obama submitted them to the Senate last month, and they don't appear to be going anywhere anytime soon. Neither Chambliss nor Isakson has submitted his "blue slips" to the Senate Judiciary Committee, a courtesy in that committee that allows senators to advance or block home-state nominees. It's possible that Chambliss and Isakson are not submitting the blue slips until there is a nominee for another judicial vacancy in Georgia they're trying to fill.
A Chambliss spokeswoman didn't shed any light on what's happening, saying only that the senator "does not comment on judicial nominees." An Isakson spokeswoman suggested he's waiting to submit his blue slips until the committee chairman and ranking member finish reviewing background paperwork on the six nominees.
HuffPost reached out to all the Democratic senators on the Judiciary Committee to gauge their views on Boggs and ask if they planned to support him. None responded.
Whenever the committee does hold hearings on the Georgia nominees, Rep. Lewis said he plans to be there -- and hopefully to testify against Boggs and make the case for a more diverse batch of nominees. He told HuffPost last week that he's testified before the committee several times, but isn't sure what his chances are this time.
"They tend to invite you," Lewis said. "I haven't been invited."
Before You Go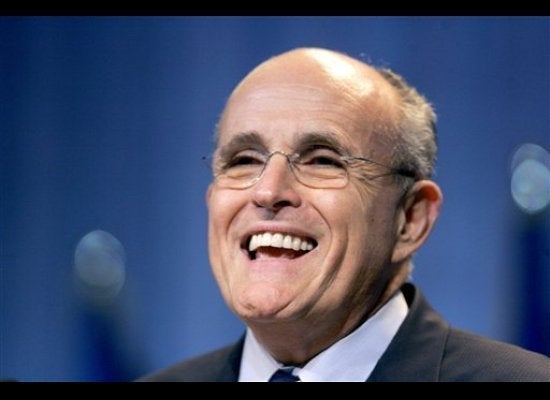 Out-Of-Touch Politicians
Popular in the Community