The St. Louis County Medical Examiner has released the official autopsy report for slain teenager Michael Brown.
The report, obtained by the St. Louis Post-Dispatch, provides a detailed account of gunshot wounds sustained by the 18-year-old victim whose Aug. 9 death sparked massive protests in Ferguson, Missouri.
Although the autopsy states that no powder stipple or soot was identified on six entry wounds to Brown's head, chest and arms, experts not involved in the investigation told the Post-Dispatch that the autopsy suggests a struggle at close range:
The St. Louis medical examiner, Dr. Michael Graham, who is not part of the official investigation, reviewed the autopsy report for the newspaper. He said Tuesday that it "does support that there was a significant altercation at the car."

Graham said the examination indicated a shot traveled from the tip of Brown's right thumb toward his wrist. The official report notes an absence of stippling, powder burns around a wound that indicate a shot fired at relatively short range.

But Graham said, "Sometimes when it's really close, such as within an inch or so, there is no stipple, just smoke."
Experts also told the paper that material collected from a tissue sample of Brown's thumb suggested shots fired at close range.
Darren Wilson, the Ferguson police officer who shot the teen, gave an account of the events that described a struggle between himself and Brown. The New York Times, which obtained Wilson's account, pointed out that the officer's retelling of events did not explain why he repeatedly shot Brown upon exiting his car.
"The officer is going to say whatever he has to say to try to justify killing an unarmed teenager," Crump said. "And certainly, his statement should not be taken above independent eyewitnesses who are completely unbiased when he has every reason to be biased."
Journalists on Twitter met the Post-Dispatch report with skepticism:
While NYT & Post-Dispatch leaks illuminate on initial struggle at car, still unknown is Wilson's explanation for firing after Brown ran away

— Wesley Lowery (@WesleyLowery) October 22, 2014
Like Us On Facebook |

Follow Us On Twitter |

Contact The Author
Related
Before You Go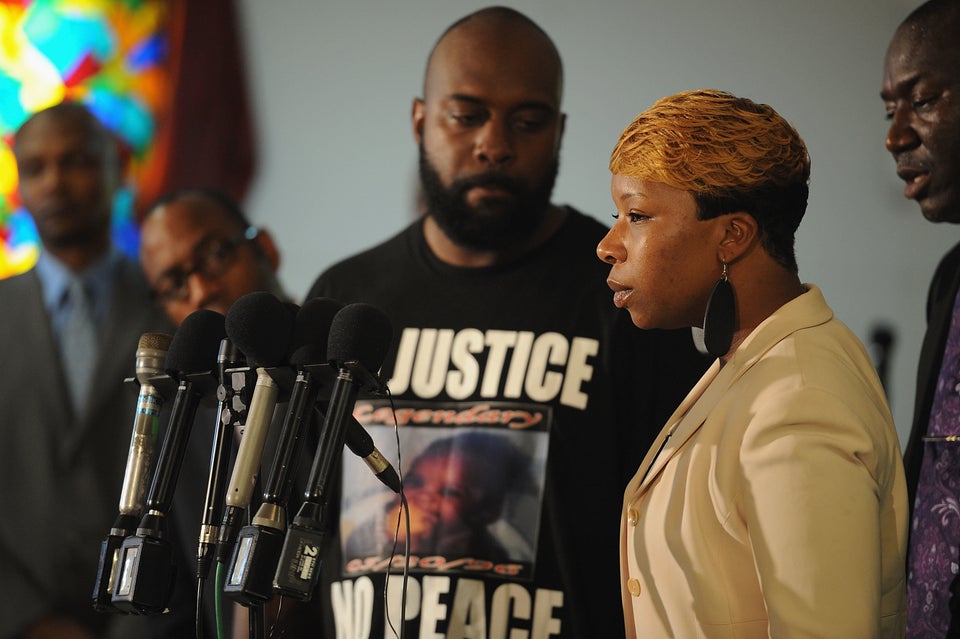 Michael Brown Protests In Missouri
Popular in the Community