On television, "Grey's Anatomy" actor Jesse Williams has saved lives in crisis situations. But his recent activism in the real world far outweighs the work of his on-screen alter ego.
"You'll find that the people doing the oppressing always want to start the narrative at a convenient part, or always want to start the story in the middle," Williams says in the clip. "This started with a kid getting shot and killed and left in the street for four hours."
The experts who also appeared on the segment nod quietly as he continues. "There's a lot of bizarre behavior going on, and that is the story, that's where we need journalism. That's where we need that element of society to kick into gear and not just keep playing a loop of what the kid may have done in a convenience store," he said, referring to video footage of the alleged robbery which Ferguson police released last week.
"This is about finding justice for a kid that was shot, an 18-year-old that was shot, period," he added.
"There's a complete double standard and a complete different experience that a certain element of this country has the privilege of being treated like human beings, and the rest of us are not treated like human beings. ... That needs to be discussed, that's the story," he explains.
And if it can help stop the next black teen from being shot dead in the street, that's a story we desperately need to push for.
Before You Go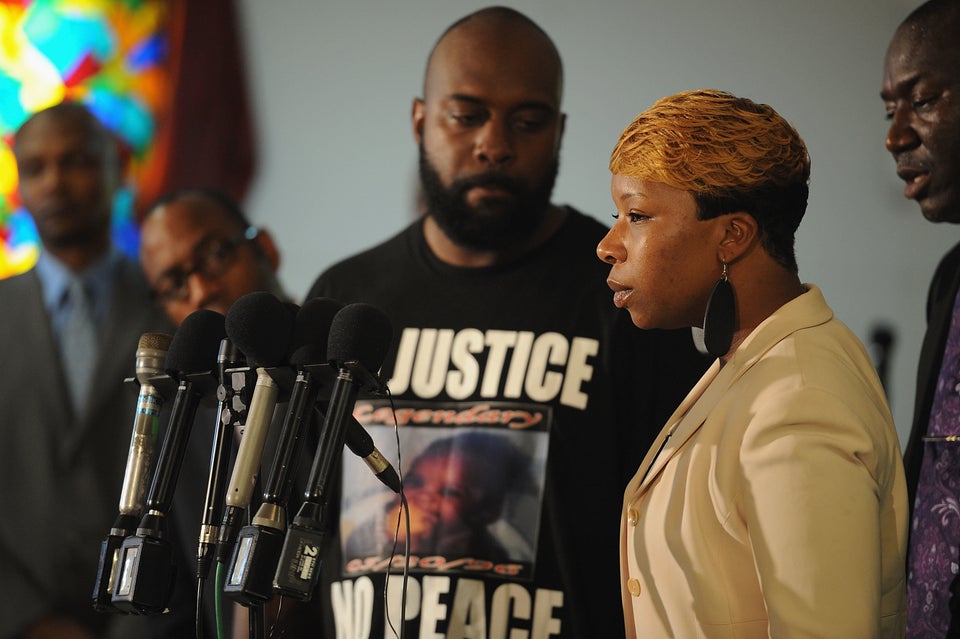 Michael Brown Protests In Missouri