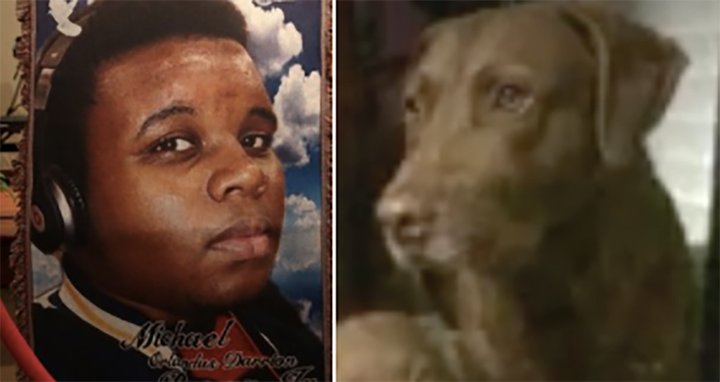 America's justice system can often act in ways that stir up even more pain for family members of victims of police killings ― and, sadly, Michael Brown's family is all too familiar with this.
On Tuesday, Brown's parents, Lezley McSpadden and Michael Brown Sr., received a $1.5 million settlement after filing a wrongful death lawsuit against the city of Ferguson, former Police Chief Thomas Jackson and former police officer Darren Wilson. Of course, no amount of money will ever rectify the unjust death of a loved one, but it's worth noting the amount that Brown's family received was significantly less than other multimillion-dollar payouts given to other families of black victims of police shootings.
The settlement was, however, on par with one particular shooting in Maryland ― except, in this case, the family was white and the victim was their pet dog.
In May, a jury awarded $1.26 million to a family whose pet was shot and killed by Anne Arundel County police Officer Rodney Price in February 2014. Price, who was confronted by the dog in the homeowner's front yard, was investigating a burglary in the neighborhood and claimed he was attacked by the nearly 5-year-old Chesapeake Bay Retriever named Vern.
Price fired his weapon twice, but admitted in court that the dog did not attack or injure him before he pulled out his weapon, according to the Hansel Law Firm that represented the family. The jury found that the shooting violated the owner's constitutional rights and was committed with gross negligence, according to a press release sent to HuffPost.
Price was placed on administrative leave and the three-day trial resulted in "the largest verdict in U.S. history for a police dog shooting," the firm said, according to CBS. The county's police chief himself even visited the dog's family to extend his condolences and reassure them that his department would conduct an internal investigation into the incident.
"The verdict sends a strong message to the police about ... community expectations," Cary J. Hansel, counsel for the plaintiff, wrote in the release. "The duty to serve and protect extends to our animal family members as well. Shooting Vern was senseless, unnecessary and unconstitutional."
Brown's family has used these same descriptors time and again to express the pain from their son's death. The Ferguson police chief never extended them the courtesy of a personal visit ― although he did send them a video message. They were also forced to grieve before the nation while dealing with the mischaracterization of their son ― who was described as "no angel" and a "thug" ― and supporting months-long protests calling out the country's systemic racism.
The differences in how these two cases played out and the similar amounts of money given to the families send a heavy message about the strikingly unbalanced way in which the justice system can function ― especially in cases involving black lives like Brown's.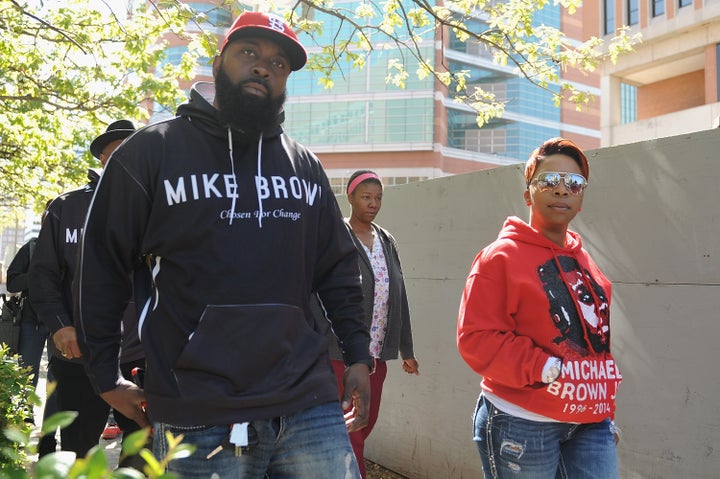 Brown's parents filed the wrongful death lawsuit in April 2015, nine months after Brown was killed by Wilson, a white officer, in Ferguson. The suit, which sought unspecified damages and remains sealed outside of the disclosed amount, claimed Wilson was poorly trained and used excessive and unreasonable force. Wilson, who said Brown attacked him in his car and who killed the teen after firing six to eight bullets, was ultimately acquitted by a grand jury and was also later cleared by the Justice Department. However, a deep investigation into the Ferguson Police Department by the DOJ did determine that there was a "pattern and practice of unlawful conduct," which included excessive use of force and the targeting of African-Americans.
Brown's death ignited widespread protests and brought new momentum to the Black Lives Matter movement. His family has not released a statement since receiving the $1.5 million settlement. According to The Post-Dispatch, $3 million is the limit for the city of Ferguson's insurance company and City Clerk Octavia Pittman previously told HuffPost that the city's insurance company has paid $1.5 million on behalf of multiple defendants in the past.
The payout the Brown family received was approved by U.S. District Judge E. Richard Webber, who wrote that the amount is a "fair and reasonable compensation for this wrongful death claim and is in the best interests of each Plaintiff." Again, no amount of money will bring Michael Brown back, but the settlement his family received is notably less than what has been awarded to other black families of police shooting victims in recent years. Philando Castile's family was recently awarded nearly $3 million ― only half of the $6 million that previously appeared to be the going rate for killing unarmed black people.
Before You Go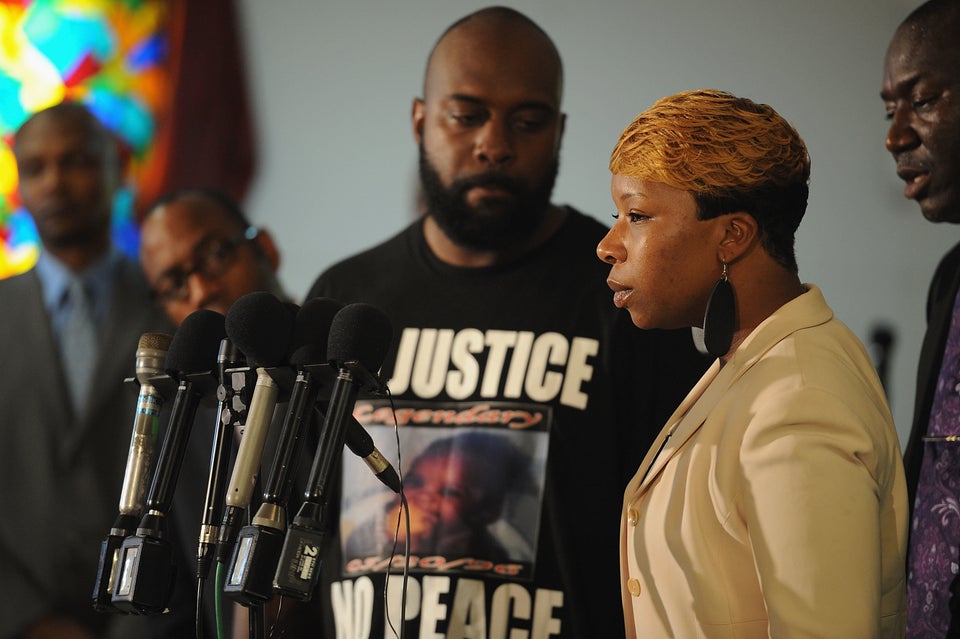 Michael Brown Protests In Missouri
Popular in the Community