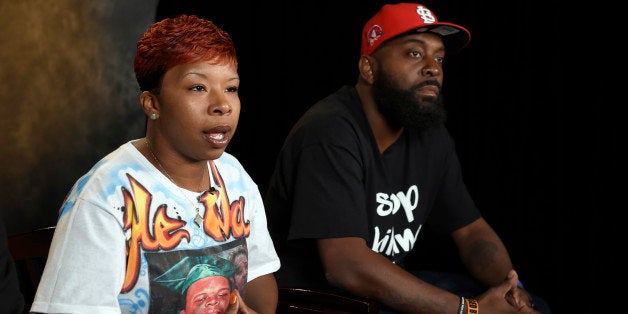 The parents of Michael Brown addressed members of the United Nations on Tuesday on a mission to bring further international awareness to the shooting death of their unarmed 18-year-old son by Ferguson, Mo. police officer Darren Wilson.
Lesley McSpadden and Michael Brown Sr. traveled to Geneva, Switzerland as part of a delegation of human rights advocates and spoke before a U.N. Committee against Torture. They made a statement against police brutality and voiced their concerns over the latest ongoing events in Ferguson.
"We need the world to know what's going on in Ferguson and we need justice," McSpadden told CNN. "We need answers and we need action. And we have to bring it to the U.N. so they can expose it to the rest of the world, what's going on in small town Ferguson."
Family and community members are bracing for the decision of a grand jury that will determine whether Wilson, 28, will be indicted on charges for the death of Brown. The results of their deliberations are expected to be announced this week.
However, Brown's parents say Wilson got away with murder and called for his immediate arrest in their testimony before members of the committee.
But while local residents are stocking up on guns and ammunition in anticipation of any potential protests, McSpadden made a plea for peace asking residents and community members to pause, plan and prepare in response to the grand jury decision.
"We don't want anyone acting irrational or acting before thinking," McFadden said. "Because it wouldn't be serving us any purpose, it wouldn't be doing us any good. We're trying to get a message across."
Brown's parents relayed this message to members of the U.N. committee and urged them to bring an end to racially-biased policing tactics and the practice of racial-profiling by officers in Ferguson.
Along with these recommendations, Brown and McSpadden requested a nationwide investigation examining "systematic police brutality and harassment in black and brown communities, and youth in particular. Methodology and findings of this investigation must be made publicly available," they said according to CNN.
Brown's death is one of the latest incidents in a string of shootings of unarmed black teenagers and his parents are not the only ones who have shared their loss before the U.N.
The parents of Trayvon Martin and Jordan Davis, two slain unarmed 17-year-old boys from Florida, also shared their concerns on race and discrimination at a convention earlier this year in Switzerland. They testified before the U.N.'s Committee on the Elimination of Racial Discrimination, which strives to uphold human and civil rights standards around the world.
"I ... wanted the committee to know that [Trayvon] was killed by a person [who] is of non-African-American descent and that the person was 28 years old so that they can understand that this was a 17-year-old child, by U.S. standards, against a 28-year-old adult male, and that Trayvon was considered a threat only because of the color of his skin," Sybrina Fulton told the committee in August, discussing the death of her son who was killed by former neighborhood watch guard George Zimmerman.
"My son, 17-year-old Jordan Davis... was killed at a gas station in Jacksonville, Florida, for no other reason other than the color of his skin and also that he was playing loud music," Davis said.
Meanwhile, McFadden and Brown Sr. join the parents of Martin and Davis in battling the loss of their relatives while remaining strong in their mission to fight for justice.
"It's a situation where I'm surprised we haven't even lost our mind yet over this," Brown's father told CNN. "But we're being strong. Hopefully, justice will prevail."
CORRECTION: Due to a typographical error, an earlier version of this article initially located Ferguson in Mississippi, rather than Missouri.

Before You Go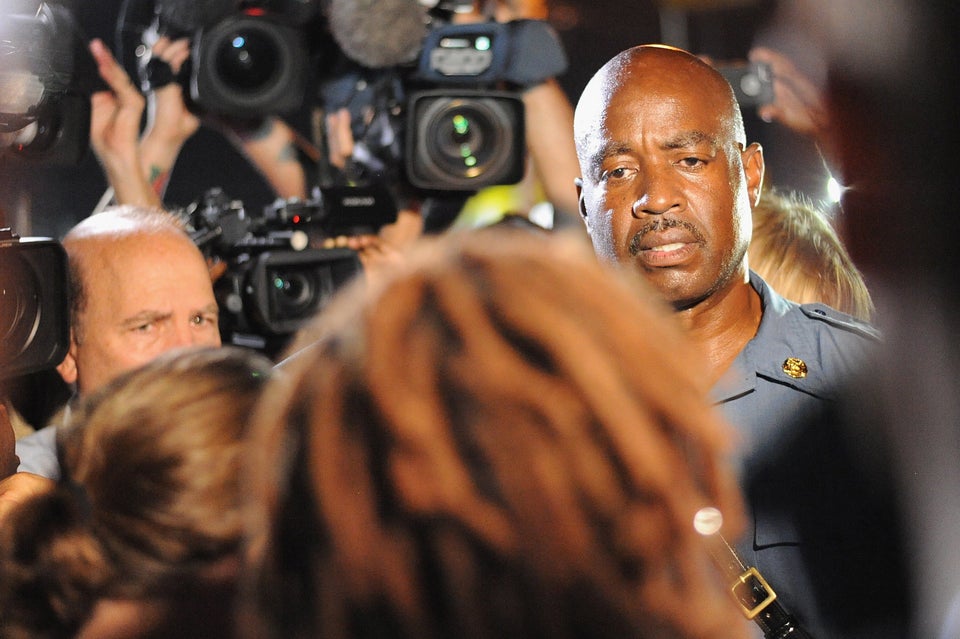 Ferguson Protest
Popular in the Community