At a Friday press conference outside a Ferguson, Missouri, QuikTrip gas station burned during looting earlier this week, Ferguson Police Chief Thomas Jackson identified Darren Wilson as the police officer who shot and killed unarmed teen Michael Brown on Saturday.
Jackson gave no further information about the incident that led to Brown being shot multiple times, but revealed that the 18-year-old was the lead suspect in a strong-arm robbery at a convenience store, where a box of Swisher Sweets cigars valued at $48.99 was stolen and a clerk was allegedly shoved. Surveillance photos released by police appear to show a figure that loosely fits Brown's description.
Wilson was initially thought to be responding to the crime when he confronted Brown, though Jackson later on Friday clarified that the teen was stopped because he was "blocking traffic" by walking in the middle of the street, and was not a known suspect at the time.
To be sure, any information at all about the day Brown was killed is useful, though the public way in which the police shared the photos of the incident at the convenience store suggest their motive was not public service and transparency, but an effort to shift the discussion to one about Brown's character.
But Brown's character is irrelevant. Brown's potential involvement in a crime doesn't answer the questions that citizens of Ferguson have taken to the streets for the past six days to see answered: How and why did Brown end up dead in the middle of the street? Was Wilson justified in shooting down Brown? Did Brown really assault the officer in his vehicle and reach for his gun, as police claim? Did Wilson fire the fatal shot while Brown had his hands up, as other eyewitnesses claim? How does this incident play into the broader trend of police using excessive force on unarmed black males?
This continued failure to provide answers brings up one final question: If Brown did rough up a convenience store clerk and steal a box of smokes, does it mean we should care less about the circumstances of his death?
If you believe the answer to this question is no, then it doesn't matter if Michael Brown stole a box of cigars.
This case is not about whether Michael Brown was One Of The Good Ones. It's not even about whether he robbed a convenience store. The penalty for stealing cigars from a convenience store is not death. This case is about whether Wilson was legally justified in shooting Michael Brown.
This story has been updated to reflect the latest information released by Jackson.
HuffPost Readers: We want to know what being black in America today means to you. You can email us with your story at openreporting@huffingtonpost.com, or call 860-348-3376 to leave us your story in a voicemail.
Before You Go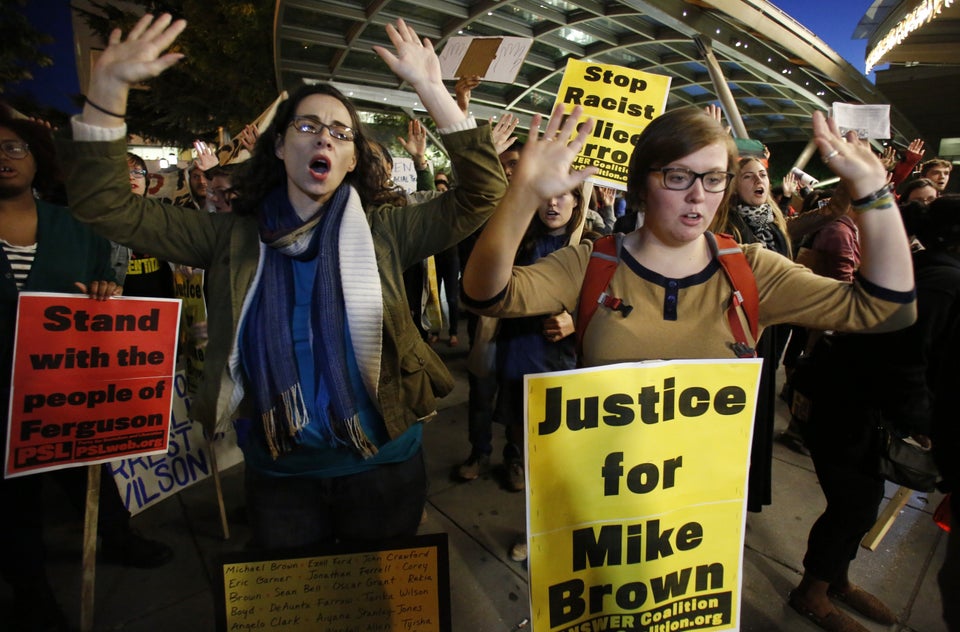 Ferguson
Popular in the Community