McSpadden wrote a letter to the Clinton campaign which was obtained by The Huffington Post on Tuesday, the same day the Missouri primary takes place. In the letter, Brown's mom wrote that she believes Clinton has "realistic proposals" that will address the country's most pressing challenges. She also said that she believes Clinton is the candidate best-suited to work across party lines to get legislation passed, especially in relation to important issues of education, voting rights, gun violence and criminal justice reform.
Here is an excerpt from her moving letter to the Clinton campaign:
Since August 9, 2014, I have wondered where do we go from here? I have made it this far by my faith, but we need more than faith. Our criminal justice system is broken and damaged, and it left broken hearts and damage in our communities. Fixing this will require time and commitment of someone who wants to make things better for us all. I want a leader who is willing to take the steps to reform a justice system that dehumanized my son. I want a leader who will now honor my son's life and fights for our children's futures. I want a justice system that is fundamentally based on fairness for everyone.
"When I lost my son, I lost my world," McSpadden wrote. "'Big Mike' was a big boy, but he was my baby boy; my only child, and his life was brutally taken from me."
McSpadden joins other women in the "Mothers Of the Movement," which is a collective of women who have supported Clinton's campaign for president, that includes the mothers of Trayvon Martin, Jordan Davis, Sandra Bland and other black men and women who have been killed by gun violence or in police custody.
"I am one of those parents whose worst nightmare came true. Parents are not supposed to bury their children, especially by murder," McSpadden wrote. "But the reality is, that far too many black parents have; not just by senseless gunfire but by lawful gunfire. Enough is Enough."
McSpadden, along with other families of victims of gun violence, met with Clinton in Chicago during a private meeting in November to discuss important issues of race and police reform. She said Clinton listened to her son's story and offered ways she could help if she were elected president which she said helped to secure her vote for Clinton.
"This election season, we are at battle for the soul of our nation," McSpadden wrote. "If we want to continue to build on the progress made by our country, we need a president who is ready to lead -- and I trust Hillary Clinton."
Before You Go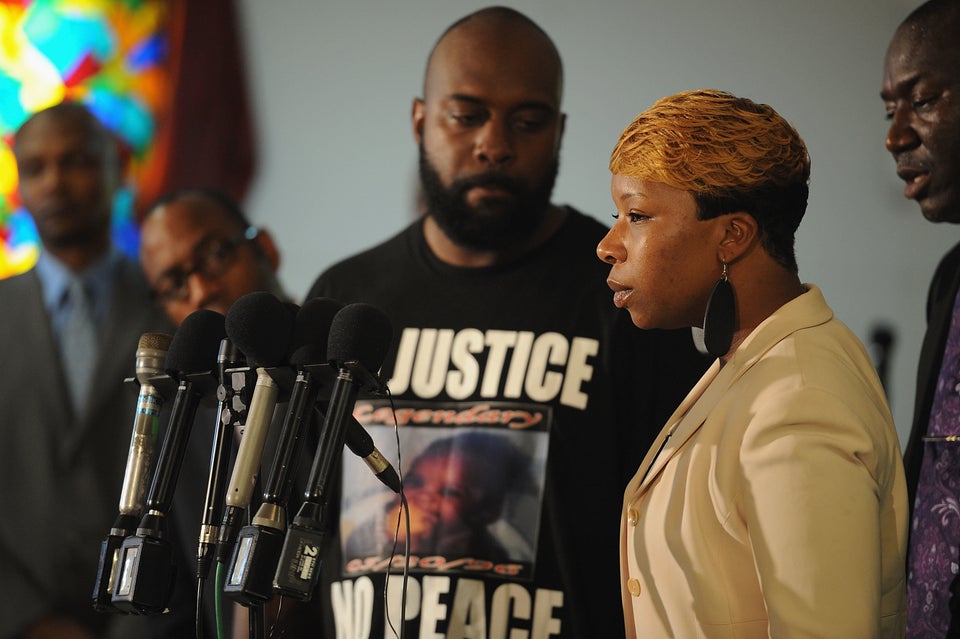 Michael Brown Protests In Missouri
Popular in the Community