Michael Bublé's oldest son recently celebrated his birthday with help from a well-known web slinger.
On Monday, Bublé's wife, actress Luisana Lopilato, posted a photo from the Spider-Man birthday party they threw for their son, Noah, for his 4th birthday. The pic shows a table covered in Spider-Man decorations and cupcakes as well as fake spider webs.
"Total genius!!" Lopilato wrote in Spanish in her Instagram caption.
A year ago, Bublé shared a photo on Instagram of his family at Noah's 3rd birthday, which also had a Spider-Man theme.
"Can't believe my little man is 3 years old today!!" the singer wrote. "Happy birthday, Noah/Spider-Man."
In November 2016, Bublé and Lopilato, who also have a son named Elias, publicly shared that Noah had been diagnosed with cancer and was undergoing treatment. In a statement, Bublé said he and Lopilato were putting their careers on hold to focus on their family.
"We are so grateful to report that our son Noah has been progressing well during his treatment and the doctors are very optimistic about the future for our little boy," he wrote. "He has been brave throughout and we continue to be inspired by his courage."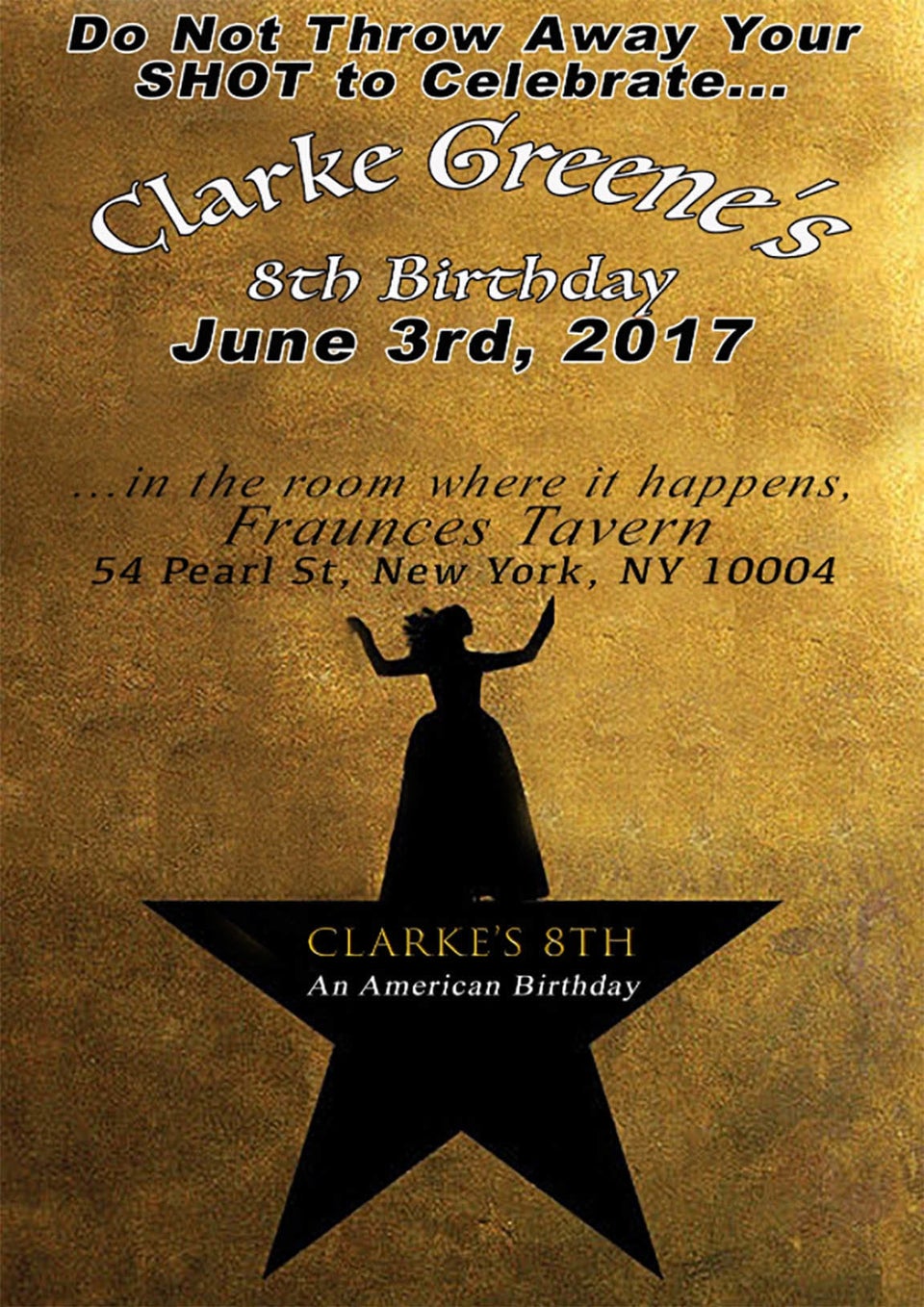 8-Year-Old Didn't Throw Away Her Shot To Have A 'Hamilton' Birthday Party