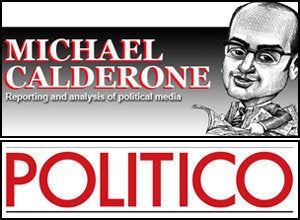 Politico media blogger Michael Calderone is leaving the site for Yahoo.
According to sources, he is expected to leave Politico within a matter of weeks to join Yahoo News' original content project, overseen by blogging editor Andrew Golis. Chris Lehmann and "Cajun Boy" Brett Michael Dykes also recently joined the project.
Calderone, who joined Politico from the New York Observer, has the rare distinction of being named both one of Keith Olbermann's "Worst Persons in the World" and one of Bill O'Reilly's "pinheads."
Calderone had no comment when reached by the Huffington Post.
Popular in the Community