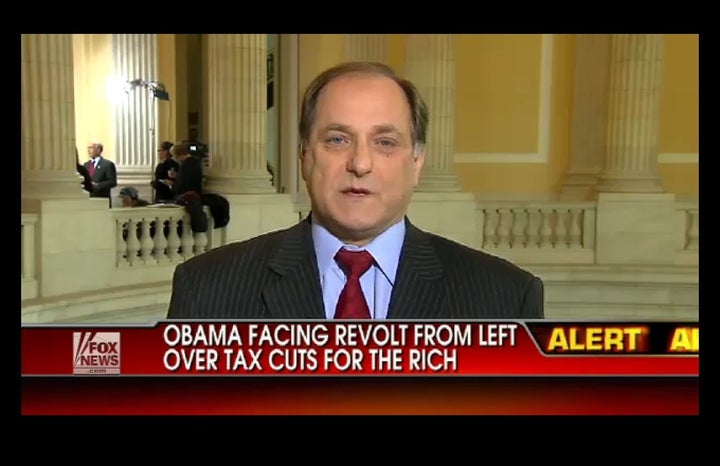 Rep. Michael Capuano (D-Mass.) expressed Tuesday what now seems to be widespread concern over the president's leadership and bargaining skills in the wake of a much-maligned tax cuts deal that would extend tax cuts for the wealthy. The congressman then chose not to deny the possibility that he could support a Democrat other than Obama going into 2012.
In an interview with Fox News in which he compared the recent negotiations process to a car sale, with Republicans being the salesmen and Obama the hapless buyer unwilling to get tough at the bargaining table, Capuano explained the 2012 landscape.
"I don't live in an ivory tower," Capuano said. "I have to pick the best amongst those people who are running, and it may or may not be President Barack Obama's reelection."
"Again, I was with him before the primaries the last time. At the moment I don't see that as a useful tool, but I would hope that the president re-finds his footing."
Rep. Joe Crowley (D-N.Y.) on Tuesday also addressed the notion that Obama's concession to the GOP on costly tax cuts for the top two percent of income earners could cause Democratic malcontents to rally around a prospective primary challenger, saying that it was "premature" to predict such an outcome, and that he had faith that the president would "rebound."
Earlier in the Capuano interview, the Massachusetts congressman explained the nature of his frustration with the tax cut deal and what it meant for his confidence in President Obama.
"Anybody who buys an automobile or a car, I would say I would not have President Obama representing me in those negotiations," Capuano said. "I want somebody who understands on occasion you have to get up and walk out of the room, and then you come back and you make a deal. You don't just take whatever deal is thrown at you from somebody who you don't agree with."
Capuano ran for Senate in 2008 and is seen as a possible -- if not probable -- candidate to run again in 2012, when Sen. Scott Brown (R-Mass.) is up for reelection.
Popular in the Community