 Cera, who plays George Michael Bluth on the cult comedy that formerly lived on Fox, said it's been a gift to write for "Arrested Development."
"Mitch mentioned to me coming in [to the writer's room] one day, and I was very excited that he had invited me," Cera told MTV. "I went in, and he said, 'Come back tomorrow,' and I kept coming back because I really wanted to stick around until I integrated with them ... It was a very small room this year. It was only like five guys. It was really fun and friendly and not too intimidating. There were a few days where there were 10 guys in there. I was like 'Woah.' I felt kind of in over my head ... Then he just asked me if I wanted to actually come on and actually work there. It was a nice gift from him to me."
As for the "Arrested Development" movie that fans hope will follow the Netflix installment, Cera added, "[The upcoming season is] open ended in a way. There's a lot of things set up that could be paid off later on ... It's sort of suggesting that he wants to do more of them."
Jason Bateman, who plays George Michael's father Michael Bluth on "Arrested Development," told MTV at the Golden Globes that the Netflix season should be referred to as part of the upcoming movie. "It's so not [Season 4] because there are 14 individual episodes that set up the movie so it's only Act 1," Bateman said. "We start a story that we don't finish until we're in the movie. They all work together."
"Arrested Development" premieres on Netflix in May.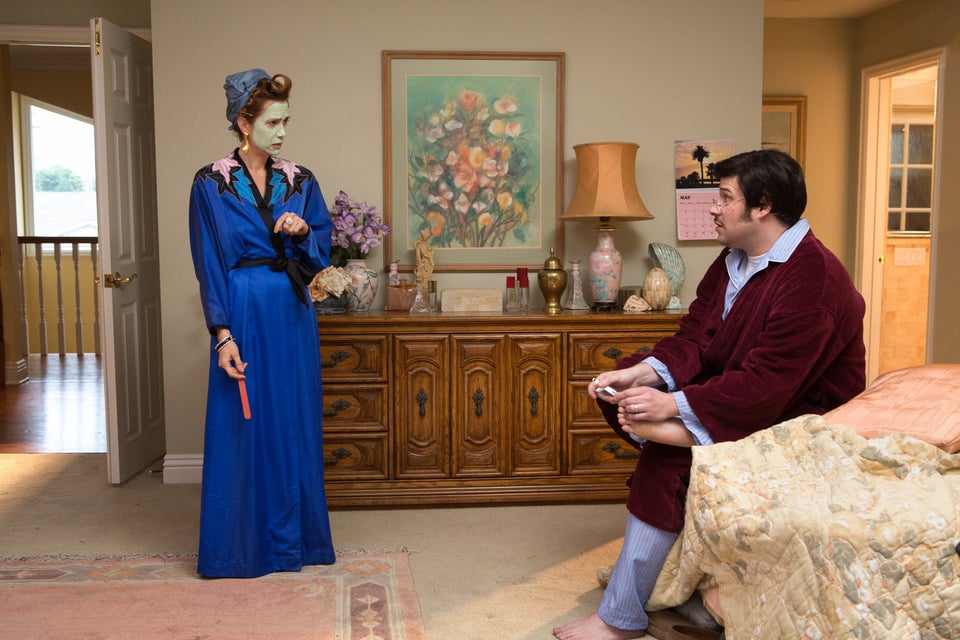 Arrested Development Photos