During "Weekend Update" on last night's Season 42 premiere of the sketch comedy show, Che dropped the n-word while discussing Colin Kaepernick's protest of the national anthem. The comedian and his "Weekend Update" co-host, Colin Jost, debated "The Star-Spangled Banner," with Jost admitting he liked the anthem and Che siding with Kaepernick.
Che asked, "If the national anthem was so important, how did they know somebody was kneeling?" before adding, "That's how boring the national anthem is ― halfway through it you're looking around the stadium, like, 'I wonder what the backup quarterback for the 49ers is up to.'"
The comedian continued, saying "it's mostly white guys that are upset," which he understands "because this country has always been great for white guys."
"You absolutely should defend the National Anthem. If I was white, I'd always defend the National Anthem," he said. "I expect white guys to defend the National Anthem like I expected Phylicia Rashad to defend Bill Cosby. I'm sure when people were protesting 'The Cosby Show,' I'm sure Clair Huxtable was like, 'I don't know what he did to y'all, but n***a made me rich!'"
Viewers who caught the slip couldn't help but tweet about it, with some sharing their disapproval of Che's choice of words.
Once he finished his explanation, which also involved a joke about shooting a child and a joke about boobs, Che turned to a confused-looking Jost and asked, "Thoughts?"
"I think you just said unarmed boobies," Jost noted, to which Che responded, "Well, yeah." He and Jost laughed it off before moving on to the next subject.
Of course, this isn't the first time someone's let a curse word slip live on the air. Remember Jenny Slate? The "Obvious Child" star was the most recent cast member to let a curse word slip, when she famously said the f-word during a sketch with Kristen Wiig. The mishap resulted in Slate's getting fired from the show.
We guess only time will tell what happens to Che.
Before You Go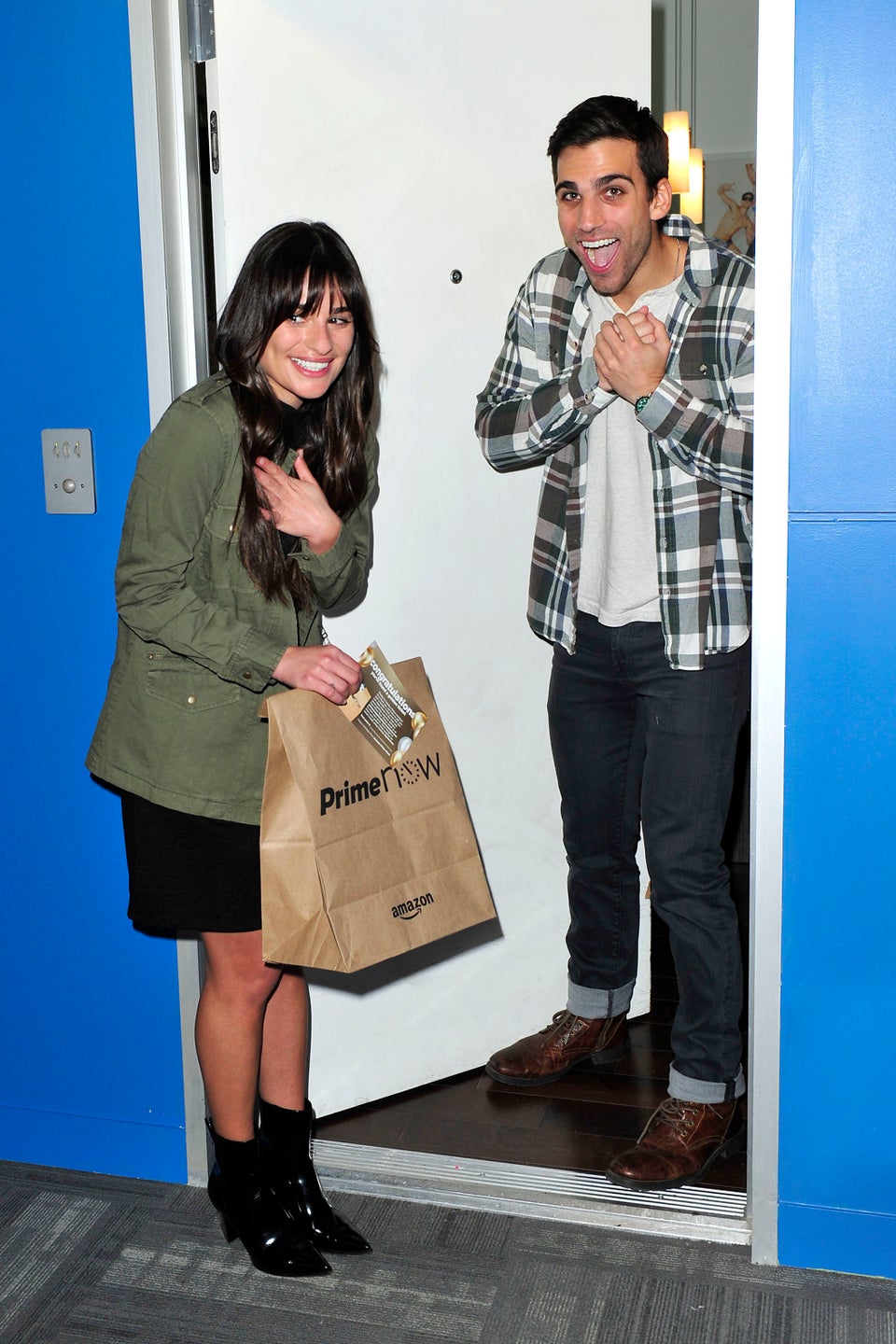 Celebrity News & Photos
Popular in the Community