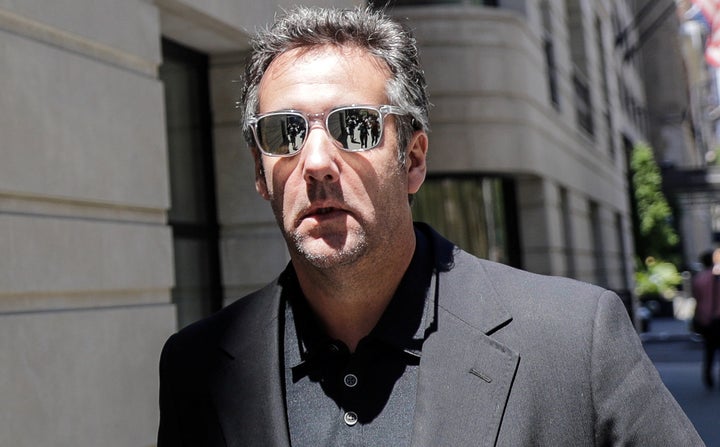 Cohen is currently under investigation for possible bank fraud and campaign finance violations in relation to a $130,000 payment he made to porn star Stormy Daniels just weeks before the 2016 presidential election. Daniels claims the payment was hush money, meant to keep her from publicly disclosing an alleged affair with Trump.
In recent months, Cohen has reportedly said that he feels the legal debts are "bankrupting" him and that Trump owes him for his years of service, unnamed associates told the newspaper.
Attorneys for Cohen and Trump have been sifting through documents that were seized during an FBI raid on Cohen's offices and hotel room in April. That review is supposed to end next week, The Times reported. Once completed, prosecutors may elect to file criminal charges.
Several people also told The Times that Cohen has hired a new lawyer as his case enters a critical phase. The new attorney, Guy Petrillo, is a former chief of the criminal division for the U.S. Attorney's Office in Manhattan.
"[Cohen] knows a lot of things about the president and he's not averse to talking in the right situation," one friend told CNN. "If they want information on Trump, he's willing to give it."
But the Journal reported that Cohen has, at times, told those closest to him that he'd rather "eat a bullet" than aid investigators.
Although Trump has severed ties with Cohen, the president told reporters last week that he "always liked" the man and that Cohen was "a good person." Trump was furious when he first heard of the FBI raid in which Cohen's documents were seized, calling the effort a "total witch hunt."
Until January, the Trump campaign paid for some of Cohen's legal bills. Those payments were only related to his legal representation as part of special counsel Robert Mueller's ongoing probe into Russian interference in the last presidential election, the Journal noted.
Popular in the Community