Cohen's lawyers exposed the identity of Cohen's previously unnamed client in a courtroom in New York after a federal judge ordered them to do so.
Cohen appeared in court Monday as part of a federal investigation into his business and financial dealings. The FBI raided his office last week, reportedly seizing documents related to payments he made to adult film actress Stephanie Clifford, whose stage name is Stormy Daniels, and another woman Trump has been accused of having a sexual relationship with in the past.
Clifford sat in on Cohen's hearing with her lawyer Michael Avenatti on Monday.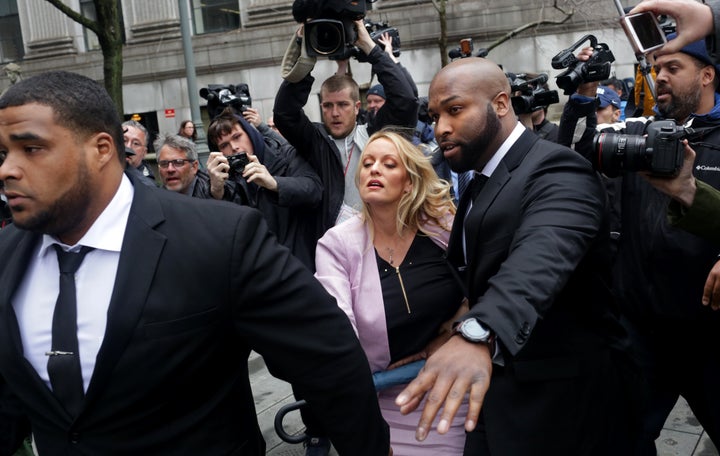 In a court filing Monday morning, Cohen's lawyers argued that Cohen should not be required to identify his clients. Cohen had at least 10 clients between 2017 and 2018, Reuters reported, and he did "traditional legal tasks" for three of them, including Trump, former Republican National Committee official Elliott Broidy, and a third who asked not to be named.
U.S. District Judge Kimba Wood in Manhattan said Cohen's lawyers did not meet "the standard for an exception that client identity or even fee arrangements must be revealed," reported the New York Daily News.
Hannity, a staunch Trump supporter, has bashed the FBI's raid on Cohen's office during his Fox News show, though he never mentioned his own legal dealings with the lawyer.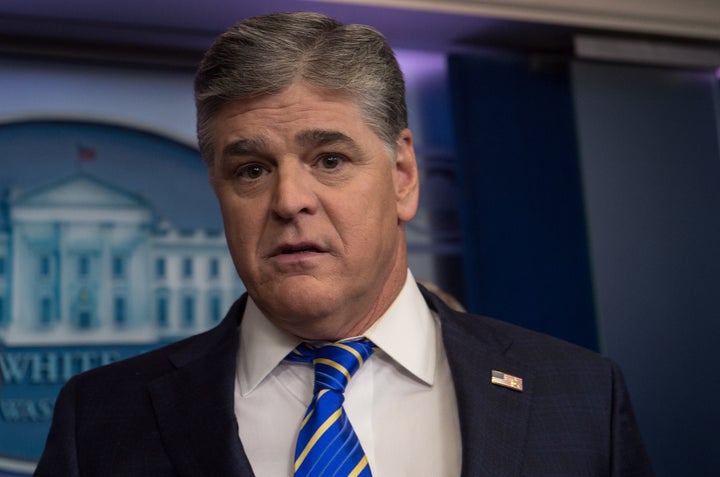 The host addressed the news on his radio show Monday, saying he had never officially retained Cohen as his attorney.
"Let me be very clear to the media," Hannity said. "Michael never represented me in any matter. I never retained him in the traditional sense. ... I never received an invoice from Michael. I never paid legal fees to Michael."
The radio host clarified that he had on occasion consulted with Cohen and asked for the lawyer's opinion "about legal matters," during which conversations he assumed there would be attorney-client confidentiality.
"I might have handed him 10 bucks, [to say] I definitely want your attorney-client privilege on this, something like that," Hannity said.
Hannity continued to downplay his relationship with Cohen on Twitter.
A representative for Fox News declined to comment about whether Hannity should have or was instructed to disclose his relationship with Cohen.
Cohen appeared in court Monday to request Wood grant a temporary restraining order that would limit the prosecutors' access to documents seized during last week's FBI raid. Wood denied Cohen's request, adding that a "taint team" or "special master" to review the documents first could have a role in the investigation.
This story has been updated with more details about the revelation and responses to it.
Popular in the Community