President Donald Trump's personal attorney is under investigation as part of the congressional probes into ties between Trump's campaign and Russia, NBC and ABC reported Tuesday.
Michael Cohen, who has been a close adviser to Trump for years and was a campaign surrogate, confirmed to both outlets that the House and Senate intelligence committees requested "information and testimony" from him, but he chose not to comply.
"I declined the invitation to participate, as the request was poorly phrased, overly broad and not capable of being answered," he said in an email to ABC News.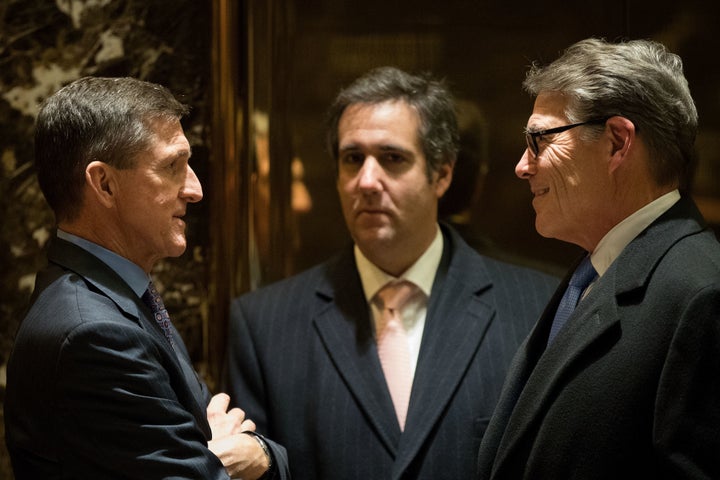 The addition of Cohen to the expanding network of Trump advisers under investigation is just the latest in the mounting scandal facing the administration. Trump has decried reports that his administration colluded with Russia in last year's election as "fake news," even as new reports suggest he may have tried to obstruct justice and shut down the investigation into the issue.
After Cohen informed the legislators that he would not cooperate in their investigation, the Senate Intelligence Committee voted last Thursday to grant chairman Sen. Richard Burr (R-N.C.) and ranking member Sen. Mark Warner (D-Va.) "blanket authority" to issue subpoenas to anyone they think is relevant to their investigation.
Cohen, a longtime attorney for Trump's businesses, was cited in a former British spy's dossier on Trump, which alleged that he discussed Russia's hacking of Democratic National Committee emails with a Russian official in Prague. Cohen has repeatedly denied the charge, saying that he has never visited Prague.
Last year, Cohen famously served as a campaign surrogate for Trump. In a viral exchange with CNN's Brianna Keilar, he repeatedly asked "says who?" when she pointed out polls showing Trump's campaign in turmoil.
The Senate investigation has so far focused on former members of Trump's team. But late last week, reports emerged that White House senior adviser and Trump's son-in-law Jared Kushner may have discussed the creation of a secret communication backchannel with Russian officials. Kushner is reportedly a focus of the FBI's investigation into the Trump campaign's ties to Russia. Earlier this month, Trump abruptly fired FBI Director James Comey and admitted he was thinking of the Russia investigation when he did so.
Before You Go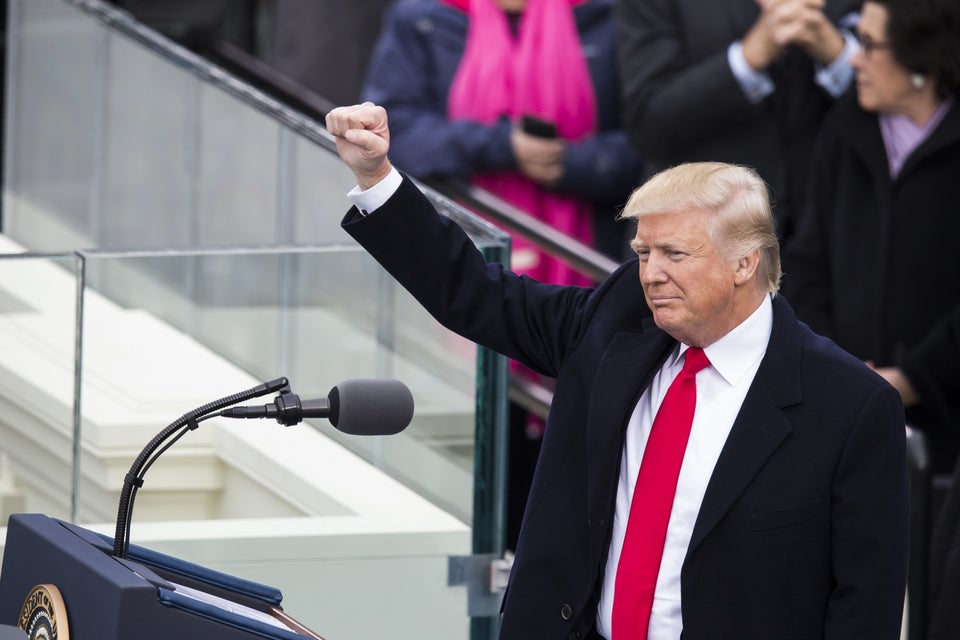 Best Photos From Trump's First 100 Days
Popular in the Community