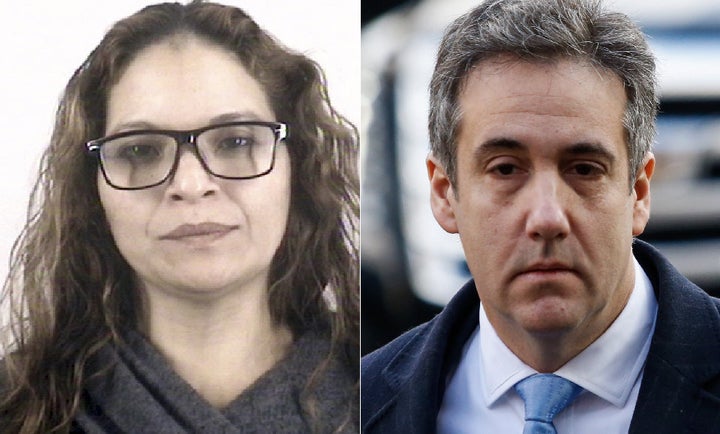 One of these criminal sentences is not like the other.
Michael Cohen knowingly helped the president of the United States cover up his multiple affairs, using campaign hush money before his ascension to power. Rosa Ortega illegally voted. Both are guilty of their respective crimes, but she will serve a significantly longer sentence than the man who helped a president commit crimes.
In 2017, Texas woman Rosa Ortega was sentenced to eight years in prison for illegally voting. The New York Times called her sentence "strikingly harsh" for a crime that often leads to far less time behind bars. Ortega, a permanent resident and the mother of four, was insistent that she didn't know she was ineligible to vote when she did.
One out of every three black boys born today will find himself in prison, and one in six Latino boys will face the same fate, compared with one of every 17 white boys, according to research by the ACLU. 
Bernard Noble, a black father of seven, is serving more than 13 years behind bars in Louisiana ― the No. 1 state in incarceration ― for being caught with two joints' worth of weed in 2010. Cyntonia Brown was sex-trafficked as a teenager when she fatally shot a man she believed was going to shoot her first in 2004. Last Thursday, Tennessee's Supreme Court stood by her initial sentencing of 51 years for a crime she committed at 16. This year, a black woman, Crystal Mason, was denied a new trial after she was sentenced to five years for illegally voting. And in November a Texas appeals court refused to overturn the conviction of Ortega, who by all accounts made a mistake and did not willfully attempt to illegally vote, her lawyer argued.
"She has a sixth-grade education. She didn't know she wasn't legal," Ortega's lawyer told The New York Times in 2017. "She can own property; she can serve in the military; she can get a job; she can pay taxes. But she can't vote, and she didn't know that."
Meanwhile, Cohen will spend a comfortable three years in what Forbes named one of "America's 10 cushiest prisons," New York's Federal Correctional Institution, Otisville. He will get to play bocce and tennis with other white-collar criminals. He'll get to dine on kosher foods like matzo ball soup. And by the time he's released, people like Noble, Brown, Mason and Ortega will still be trapped.
None of this is to suggest that Cohen should be more harshly punished in the eyes of the law. But if a wealthy white man can help the president attempt to erode democracy and still make out better than most of our nation's most vulnerable citizens, maybe it's time we rethink how our justice system operates.
Calling all HuffPost superfans!
Sign up for membership to become a founding member and help shape HuffPost's next chapter