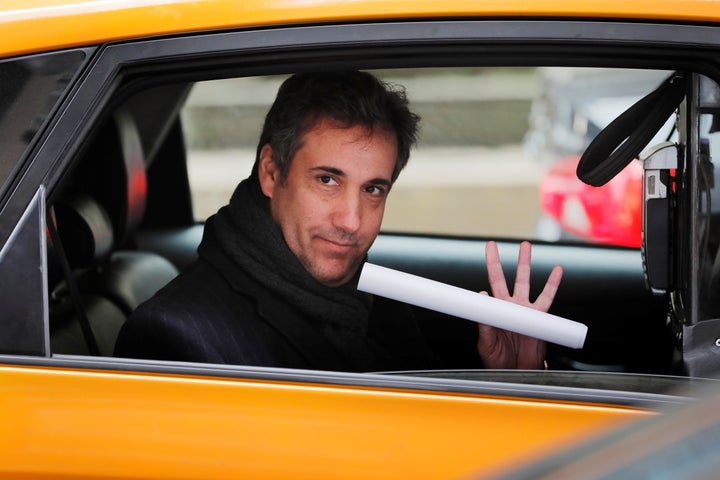 NBC News and ABC News are walking back earlier reports that claimed federal investigators had wiretapped President Donald Trump's longtime personal attorney Michael Cohen.
NBC first reported on Thursday that feds in New York City had conducted surveillance on Cohen's phone lines via wiretapping "in the weeks leading up to the search warrant that occurred several weeks ago," referring to federal authorities raiding his home, hotel room and office in April.
Federal officials were reportedly actually monitoring Cohen using a device known as a pen register. A pen register is a device that logs phone numbers or Internet addresses that have been contacted.
On Friday morning, Trump lambasted NBC News in a tweet, comparing the outlet with "Fake News CNN." He noted that NBC, which aired his reality show "The Apprentice," is "my former home." The network's programming division is separate from NBC News.
Cohen has been embroiled in a legal battle stemming from a $130,000 "hush money" payment he made to silence Stormy Daniels, the adult film star who allegedly had an affair with Trump.
NBC had reported that one of the phone calls intercepted was "between the White House and one of the phone lines associated with Michael Cohen."
"We think it's going to turn out to be untrue because it would be totally illegal," Giuliani said. "You can't wiretap a lawyer, you certainly can't wiretap his client who's not involved in the investigation. No one has suggested that Trump was involved in that investigation. So they're going to wiretap the lawyer, his client, and his client, the president of the United States? I don't think so, not if they want to stay out of jail."
Daniels' attorney, Michael Avenatti, said the report of wiretapping indicated Trump and his team "have every reason to be concerned at this point."
"I find it very ironic that now that [Giuliani is] serving as the right-hand lawyer for the president, he doesn't believe in wiretaps," Avenatti said on MSNBC. "Of course he got angry on the phone. The reason is because he understands he has an undisciplined client in Mr. Trump and there's any number of things that may be found on those wiretaps or those recordings between Mr. Trump and Mr. Cohen. So they have every reason to be concerned at this point."
Giuliani said Wednesday that Trump paid back the $130,000 to Cohen, contradicting the president's prior attempts to distance himself from Cohen and his claim that he didn't know about the payment.
This article has been updated to reflect developments, including NBC's on-air correction stating Cohen's phone was not being wiretapped, and Trump's tweet on Friday morning.
Hayley Miller contributed reporting.