There is something nostalgic that happens when I look at old photographs. There are those images that pull me right in to that history -- to that time. Sometimes, when flipping through history of photography books, I wish I could have been there to experience a particular moment captured. Photographers leave their trace and their mark on history with photographs that they leave behind. We embrace some, and discard others. The images help to tell the stories, and some images stick around and become ingrained in our minds to make sure that we never forget.
Then there are those images that when you look at them you ask yourself: when were these taken? At first glance, they look as if they could have been taken a hundred years ago -- the scenes, the people and the way that they dress haven't changed. But there is something in them that tells you that they were made more recently. Then you ponder, and think and start to ask questions.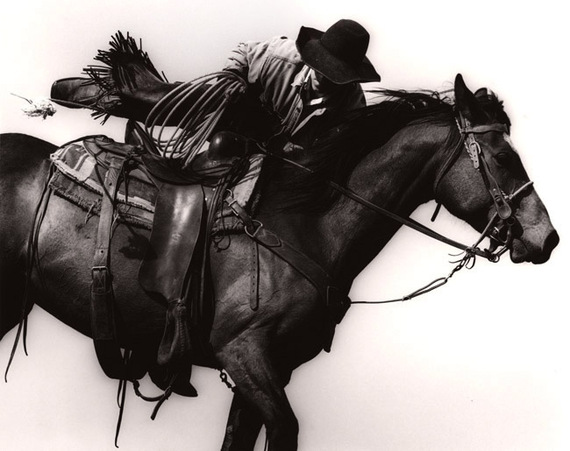 I had met Minnesota-based photographer Michael Crouser on a few occasions at portfolio review events throughout the United States. A few months back, he shared with me a portfolio of images that he had been working on for the past eight years of cattle ranching families in western Colorado. My first question to the artist was: How many people still work the land like their ancestors did? Living in Boston, Massachusetts, this isn't something that I see every day. City dwellers don't work the land, they just walk, bike or commute to work. Having just returned from a trip to Colorado, I saw the landscape, the mountain range and could see the ranches off in the distance, but I also noticed large developments, condos, apartments and strip malls popping up off of the interstate.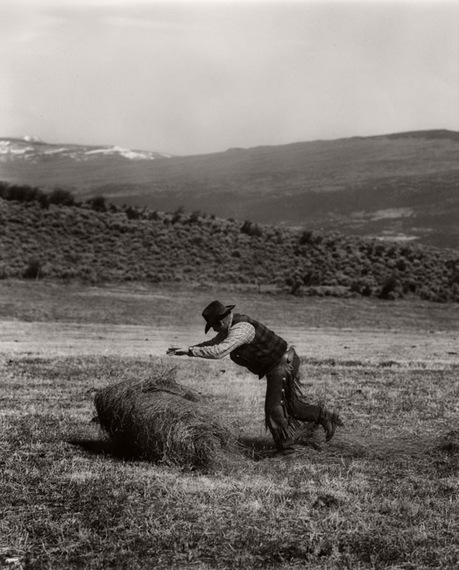 For most people who don't live in the mid-west or south, or the big state of Texas or on the farmlands of New England, looking at these images you might think they were taken back in time. Yes, there are people who still do this. They do work the land; they do raise farm animals. It's hard work -- really hard work, and for most them, it's how they grew up and it's all they've ever known. The ranching families who have been accustomed to this lifestyle for generations, and to some think of it as "the simple life" do feel the ground being yanked away from them, little by little, as developers begin to move in.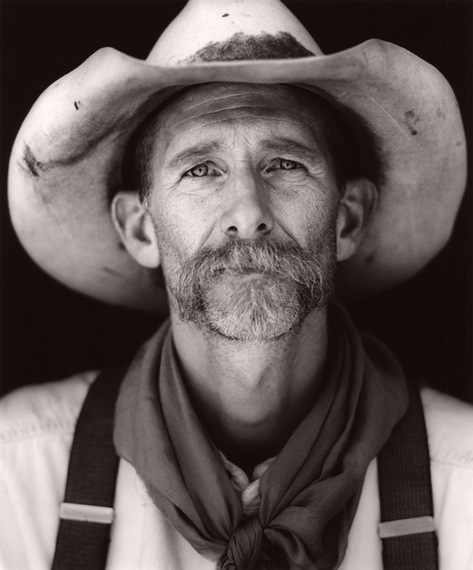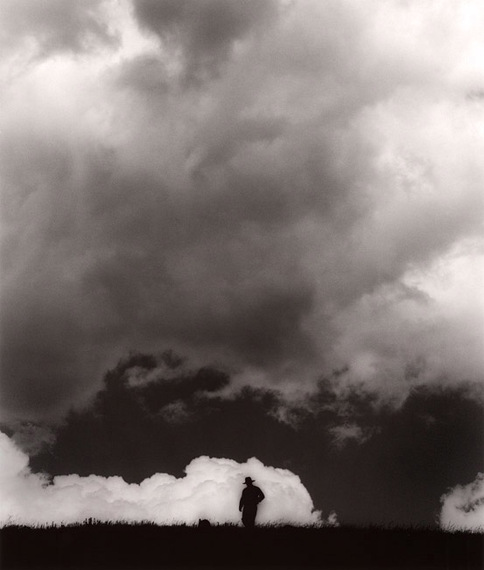 When speaking with Crouser, he made a real important point about the ranchers: it's a life that their own grandchildren will likely not have the option to choose. And he's right, they are a dying breed. As he states, "as the land in this region of Colorado becomes more valuable and practical for development than for growing hay and grazing cattle, ranching will disappear, along with these families, their operations and traditional ways of working."
To see more images from Michael Crouser's Mountain Ranch series, visit www.michaelcrouser.com. He is represented by VERVE Gallery of Photography, Santa Fe, Corden-Potts Gallery, San Francisco and ClampArt, New York City.
Popular in the Community